Lancashire Cricket Club (LCC) is adopting TiXnGo blockchain-based secure ticketing technology. It will introduce this at its Emirates Old Trafford ground for its 2020 fixtures.
Lancashire's Head of Ticketing and Digital Systems, Jonathon Nuttall, said: "I'm delighted that the Club has become the first organisation to use the new blockchain secure mobile tickets technology, as well introducing and developing a number of further enhancements to our ticketing operation at Emirates Old Trafford.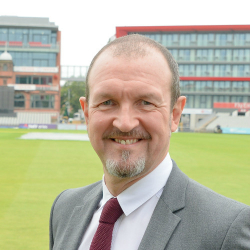 "During the 2019 season, over 80 per cent of tickets bought at Emirates Old Trafford have been made online, compared to less than 50 per cent in 2018 so it's vitally important that we continue to improve the digital ticking technologies to ensure we make things as easy, and as enjoyable, as possible for those supporters booking with us.
"We've been working with SecuTix for nearly 18 months now and they are a developer who commit to the ticket buyer in a continual pursuit of delivering an amazing customer journey making ticket purchase a key part of the main event. We're excited to continue developing our ticketing technologies alongside an organisation that shares our values regarding customer experience."
LCC and TIXnGo
LCC is leading cricket's way (in the UK) by introducing blockchain ticketing technology. It believes this will make it first sporting organisation in the UK to activate blockchain secure mobile tickets for all domestic and international fixtures played at Emirates Old Trafford in 2020.
The Club has chosen TIXnGO. This is a new blockchain mobile tickets platform which underwent trials during the LCC 2019 season.
The benefits of blockchain mobile tickets for Lancashire Cricket include:
ensuring genuine supporters are more likely to obtain tickets
eliminating (or reducing) the possibility of fake tickets
delivering greater control to LCC over who gains access to Emirates Old Trafford for domestic and international fixtures.
2019 and 2020 developments at LCC
The Club has introduced a number of different ticketing technology initiatives over the past 12 months. These seek to enhance the overall Member and supporter experience. They include:
an official new resale platform
the use of PACIFA technology (which shows supporters a 3D view from their seats before purchasing International and Vitality Blast tickets at Emirates Old Trafford.
The resale platform, which went live during the summer of 2019, was developed alongside Lancashire's Ticketing Service Provider, SecuTix. It provides supporters a simple, user-friendly system to sell unwanted tickets up to face value throughout the season.
TIXnGo and the blockchain approach
The objective behind TIXnGo is to 'digitise audiences' by simplifying and improving the user experience:
enabling the transfer, give away or resale of tickets
reducing fraud
establishing an open secondary ticketing marketplace
removing counterfeit tickets
allowing purchasers to verify tickets validity
controlling venue prices through smart contracts.
As part of this TiXnGo:
upgrades and deliver multilevel security
guarantees ticket holder identities
provides full ticket traceability
A mobile wallet is the principle delivery mechanism which is iOS and Android compatible. The mobile application is an enhanced wallet where spectators can securely store, transfer, sell resell or buy digital tickets. On an event day, spectators present their TIXnGO tickets on their smart phone in order to enter the event.
In addition, TiXnGo provides a web-based management console. Browser-based, this is an application:
hosted by TIXnGO
enables event organisers can track tickets and their usage
provides advanced charts and features to help them manage tickets and audiences.
An API layer abstracts the blockchain and AI core engines. This offers supplemental functionality, such as:
ticket creation/deletion
data privacy
an integrated payment system
identity verification and resell price regulation.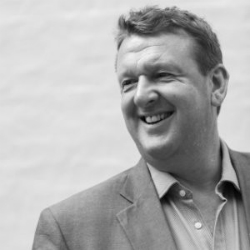 David Hornby, UK MD of SecuTix, commented: "Blockchain technology addresses many of the ticketing issues that both sports organisations and fans alike face. TIXnGO creates a unique, encrypted ticket for smartphones that is completely traceable, removes the risk of counterfeit tickets and simplifies the process of transferring or reselling tickets for the customer. It easily plugs into Lancashire's existing ticketing system to give fans a better and more secure digital mobile tickets experience."
Enterprise Times: what does this mean
The Lancashire Cricket Club is crossing multiple technology boundaries. its website features a 3D virtual stadium which provides ticket buyers with high-quality panoramic views of Emirates Old Trafford as well as the specific view a spectator can expect from each seat. This means spectators can choose the seat most suitable for them.
Now LCC is adding ticket security underpinned by the TIXnGo blockchain. The latter is what guarantees security, transparency and immutability while removing the need for a trusted third party. In effect the blockchain will allow every ticket exchange to be tracked across both primary and secondary markets and across all actors.