PlanetWatch, an environmental monitoring service, will build the world's first immutable air quality ledger. It will use the Algorand blockchain as well as Internet-of-Things (IoT) technologies. The objective is to establish a blockchain which capture crowd-sourced data to combat air pollution (with a reward scheme) and place this on a global ledger.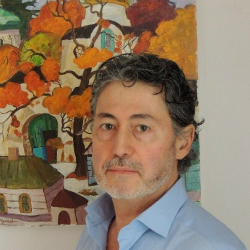 "The missing link in air quality monitoring is a high-density, low-cost sensor network, delivering real-time data," said Claudio Parrinello, CEO of PlanetWatch.
"Historically, air pollution is monitored through large, expensive scientific instruments installed in a small number of locations, with data not being published in real-time. Through Algorand's highly secure, fast, and energy-efficient protocol, data is recorded onto the blockchain for anyone to access. This data has vast commercial and scientific value as air quality pollution will become more prevalent in the coming decades."
Air quality and pollution
Among many others, the World Bank cites air pollution as a major world health risk. Air quality monitoring has become a global challenge for:
governments
regulators
citizens
Current air quality monitoring methods are inadequate. One reason is a lack of real-time data reporting. This leads to delays in the detection of pollution peaks which, in turn, means an absence of timely warnings for endangered populations.
To address this, PlanetWatch will develop a global network of:
air quality sensors
environmentally conscious people
The latter will install the former, the air quality sensors, outside their homes, they may even carry sensors while commuting and travelling. The aim is to validate, filter and display data via the Internet to mobile applications in real-time – sensor owners receiving tokens (from Planetwatch) in exchange for contributing air quality data to the repository.
A grid overlay will apply to each location with sensors connected to PlanetWatch. Each cell in the grid has a status will show the air quality inside that cell. By using an algorithm, higher rewards will be on offer where fewer measurements have occurred.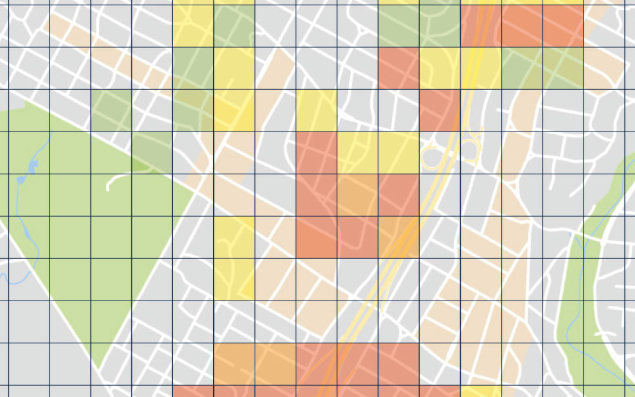 Planetwatch and Algorand
The key to this is writing valid data, a blockchain – from Algorand – to create an immutable air quality repository accessible to all participants. This will:
leverage the Algorand blockchain
use advanced data acquisition software developed at CERN
exploit high-performance – but affordable – air quality sensors developed by an (unnamed) research institute.
Planetwatch will lead the effort to:
deploy dense, low-cost air quality monitoring networks
deliver real-time data
build an immutable ledger for global historical air quality data
reward participants by distributing its own PLANET tokens.
To make this work, it will be possible to:
buy a sensor from PlanetWatch and operate it to earn ('mine') PLANET tokens
sponsor a sensor already installed by PlanetWatch and mine PLANETS without actually managing that sensor.
In effect sponsoring a sensor to earn PLANET tokens is Planetwatch's version of cloud mining. With this approach Planetwatch hopes to decentralise, incentivise and gamify air quality monitoring.
"We are very happy to support Planetwatch as a CERN Spin-off. Their commitment to improve air quality monitoring worldwide is important for society," said Giovanni Anelli, Head of Knowledge Transfer at CERN.
"Planetwatch will use the C2MON data acquisition framework developed at CERN, and will soon join the French business incubation center of CERN technologies Innogex in France."
Enterprise Times: what does this mean
PlanetWatch is the first blockchain company to join the spin-off partnership program offered by CERN (the fundamental physics laboratory). Its objective, to assist in improving global air quality monitoring, has the potential to contribute to solving the public health challenge of air pollution affecting hundreds of millions (think New Delhi and the Ganges Plain, Beijing and many other Chinese cities, Jakarta as well as London and Paris).
Sean Ford, Chief Operating Officer at Algorand has said that "the eco-friendliness of the Algorand network makes for a natural partnership with PlanetWatch to help global populations access transparent, reliable information about air quality in their locations. Blockchain, in general, receives criticism for high-energy outputs, but with Algorand's energy efficient network participation, we are working to be a part of environmental solutions from air quality and beyond."
Despite such brave words and worthy environmental sentiments two particular questions stand out to Enterprise Times:
will the offer/promise of PLANET tokens be enough of an incentive (or might altruism be sufficient)?
does the Algorand platform have sufficient 'capacity' to handle a global solution, whether receiving data onto the blockchain or satisfying the volume of queries?