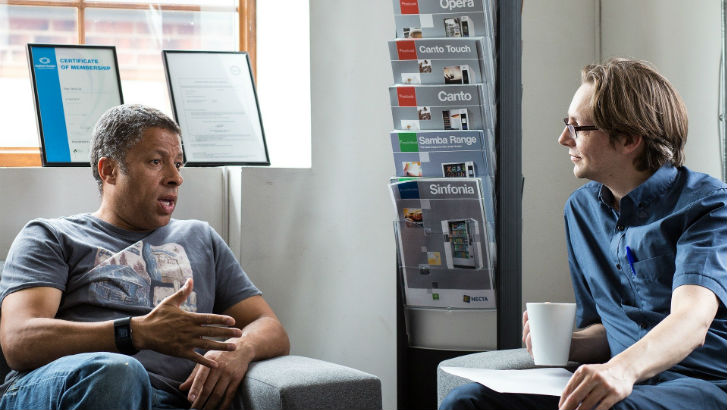 Intuo by Unit4 has highlighted some findings from a recent research report that indicates a hybrid performance management approach works. The report, Employee Engagement Trends, requires registration to download.
In total, 104 organisations were contacted during the research from US, Europe and South Africa. Unit4 also used analysis from user data on the Intuo platform from between January 2018 and November 2019. The paper looks at the employee engagement and its correlation to hybrid performance management.
It found that 56% of companies, using a hybrid performance management approach, scored above 65% on employee engagement levels. In contrast 44% of companies using a more traditional performance management process involving one or two mandatory conversations every year alongside yearly appraisals and a mid-year review scored low.
Statistics…
The statistics highlighted are intriguing and conflated between the two data sets. This makes any deeper analysis difficult.
104 organisations were surveyed.
68% of these can measure engagement.
9 in 10 organisations using a hybrid model have high engagement levels.
What seems clear from reverse engineering these statistics is that the majority of respondents are using a hybrid model for employee performance. However, it needs correct application and an organisational culture to support it.
It also may indicate that the traditional model is not yet dead, though without a larger sample set and the data it is harder to ascertain whether certain industries suit the more traditional method.
The wind of change is constant
Hybrid performance is not new. A Harvard Business Review article in 2016 highlighted how General Electric took a hybrid approach in the 1960s. The trend has shifted between a developmental (continuous performance) and accountable (periodic reviews) since then. In 2016 Deloitte, PWC and others have adopted the hybrid approach that Intuo advocates. This is a mixed method of combining the continuous appraisal and conversations combined with goals. The onus on managers is reduced, as it ties back to normal business processes. As one Deloitte manager stated before moving to the hybrid approach: "an investment of 1.8 million hours across the firm that didn't fit our business needs anymore."
As companies become more digital, the ability for employees to give instant feedback using tools such as those provided by Intuo is far easier than it was 60 years ago. It therefore seems likely that the hybrid model is here to stay.
With employee engagement also increasing in importance. The survey found that increasing it, is the focus of more than 70% of respondents. It seems likely that more organisations will move to a hybrid performance methodology. However, results are not guaranteed and organisations will need to carefully consider the cultural changes required to succeed. Success will bring rewards though. 45% of organisations lose talent as a result of disengagement. Reducing employee attrition will reduce costs for business and is an important consideration.
What did the Intuo platform data unveil?
The findings from the Intuo platform would indicate that those using it for a hybrid performance model get better results. However, while Intuo gave the number of data points it did not reveal more details about the data set.
Intuo also looked at the key drivers for employee engagement, finding three:
Job satisfaction.
Company alignment.
Ambassadorship (which could be a measure of pride in one's organisation).
Tim Clauwaert, CEO of Intuo, commented: "Employee engagement taking business priority in 2020 comes as no surprise. High employee engagement can contribute to the company's growth and profit per employee, making it a critical consideration for today's businesses. Boosting employee engagement, however, can be a challenging undertaking as every company has its own culture and there is no one-size-fits-all solution to achieving engagement. Technology can play a critical role here, enabling organisations to easily set up modern appraisal processes that are in-line with their business needs and engagement goals."
It might have been even more interesting if Intuo had identified the negative drivers to employee engagement. Research by ADP in 2019 (registration required) found that 56% of European workers believe that automation will drive significant changes in the workplace. In the UK, 46% of employees were concerned by Brexit. 40% of UK employees believe their role will be automated in the future. This is the hidden threat that companies can address through communication and retraining.
Enterprise Times: What does this mean
While there are some interesting findings in the report, they must be taken with a grain of salt. The sample size was low and also was restricted to the Intuo Network, though it is unclear whether this means customers. The findings from the Intuo platform is more interesting but limited in scope. This could have been a much more powerful whitepaper with deeper insight if it had leveraged more of the on platform data and had a wider data set. Perhaps next year.