IFS issued another impressive set of results releasing figures for the full year 2019. During the year IFS consolidated the acquisition of Workwave and bought Astea. It managed 56% Cloud revenue growth year over year excluding those two cloud native companies. Net revenue was up 20% to SEK 6,317 million (US$ 668 million).
The big question is whether this was the result of net new business or upgrades from on premise IFS solutions. If the former then there is a good chance the growth will continue. If maintained at the current level IFS should hit $1 billion in 2022.
The revenue figures for FY 2019 broken down were:
License revenue: SEK 1,518 (US$ 161 million), YoY increase of 32%
Maintenance revenue: SEK 1,911 million (US$ 202 million), YoY increase of 16%
Consulting revenue: SEK 2,174 million (US$ 230 million), YoY increase of 14%
EBITDA also rose by 32% to SEK 1,454 million (US$ 154 million). This will provide Darren Roos with an additional war chest for further expansion or more acquisitions. That is not counting whether EQT look to support further investments.
Constance Minc, IFS Chief Financial Officer seems to confirm this assessment saying: "These 2019 figures speak to a company that is growing profitably across all elements. In 2019 we strengthened all functions through strategic and transformational initiatives, aimed at putting us in a better position to more effectively serve our customers, this investment cycle continues in 2020."
Industry focus succeeding
One of the changes that Roos has brought is a renewed focus on its chosen industry sectors. Each of these achieved double digit growth. The two outstanding performers were the Field Service Management business growing by 51% and Aerospace & Defense which grew by 38% year on year. The former was strengthened by acquisition of mplsystems and Field Service Management Limited in 2017.
The products and team are now fully assimilated. In the same year IFS bought Mxi Technologies and combined it's A&D business units to become a leading force in the industry. One of the deals that Mxi solutions helped to bring in during 2019 was Rolls Royce. That deal may help it add more MRO companies across the globe as it differentiates it from other vendors. It is unclear whether  the growth figures for FSM include Astea and Workwave.
Another sector that has recently celebrated growing success is the Oil & Gas sector. Some of the deals will not fall into 2019 but the current year. Deals include Höegh LNG, Yinson and BW Offshore. These are all offshore mobile asset owners, a subsector that IFS seems particularly strong in. The combination of its EAM, ERP and Replication products delivers a complete solution that is gaining market share quickly. Colin Beaney, Global Industry Director for Energy and Utilities IFS takes a deeper look at the Oil & Gas sector in a recent blog.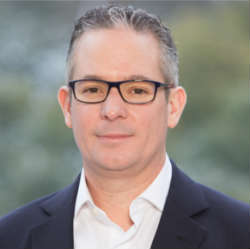 IFS Chief Executive Officer Darren Roos commented: "I am incredibly proud to lead the team that has delivered this impressive performance. Our employees clearly understand our focus, feel ownership of our progress, and stand united in a passion for our customers. Our differentiator is not that we talk about customer centricity, but that we commit to delivering customer value. The investments made last year into our product and partner enablement will benefit the company in the long-term and will have a positive impact for our customers – and our own business – in 2020 and beyond."
Enterprise Times: What does this mean
This is the seventh quarter IFS has maintained a growth of higher than the industry average. The inference is that it is growing market share. Can IFS sustain or even increase that growth? It seems to be successfully targeting SAP accounts in many cases and winning over customers across several sectors with its depth of industry expertise. In 2020, acquisitions such as Astea should show benefits as IFS combines the Astea technology with IFS FSM. Importantly there seem to be no weak aspects at the vendor and it is purring on all cyclinders.  This is in contrast to Infor where Kevin Samuelson recently announced that it is defocusing on some products.
One of the key events of 2019 though was the acquisition of Acumatica by EQT, who also own IFS. Roos is now a board member and sees the two companies attacking different market segments. IFS will look to win over Enterprise business and Acumatica targets the small and medium sized businesses. There are synergies between the two with IFS teams in Sri Lanka providing global support. IFS is also hoping to tap into the channel ecosystem that Acumatica has quickly built up. When selling to large enterprise the challenge is often not the technology but the resources to deploy. If IFS can leverage these relationships it should easily sustain its growth. If it can add some major system integrators then its growth might accelerate further.
While IFS is still relatively small compared to Infor, Oracle and SAP, it is also a company that they cannot ignore. While IFS is unlikely to catch up with SAP or Oracle in terms of numbers, it could grab a significant market share in its chosen sectors. What it will need to do is to start winning some larger enterprise clients and demonstrate success. Otherwise, it risks competing with Acumatica as that company starts to move into larger customers.