Acumatica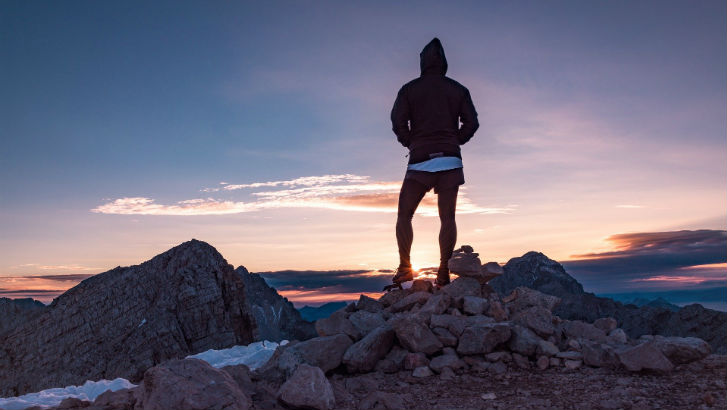 made a series of announcements at its Annual Acumatica summit held in Las Vegas. They included an acquisition, product news and new partnerships. It also announced its customer award winners.
Customer of the year was Power Storage Solutions. Formed when Interstate Batteries spun off some divisions, the newly born company needed to extract data and processes from six solutions. It was able to combine them within a single Acumatica instance in a very short timescale. The company has now been live on their new system a little over a year.
Impact customer of the year was Food Maven. It is a company that sells high quality local, oversupplied and imperfect food from distributors, manufacturers and producers to restaurants and institutional kitchens at a significant discount.
Jon Roskill, CEO, Acumatica commented: "Acumatica is dedicated to helping our customers achieve digital transformation. The ways in which Cloud ERP technology can streamline operations and improve business efficiency are nothing short of exceptional, and Acumatica's product is second to none."
Acquisition of JAAS Systems
Acumatica also announced the acquisition of JAAS Systems. This is the final step that has seen the two companies get ever closer together. In 2017 Acumatica announced that JAMS (JAAS Systems Advanced Manufacturing System) manufacturing application would be resold by Acumatica. JAMS was developed on the Acumatica platform.
JAMS provides a complete end to end manufacturing solution for multiple environments including: make-to-stock, make-to-order, engineer-to-order, project centric, job shop, batch and repetitive. Founded in 1999, the company sold its solution in conjunction with Acumatica, MYOB Advanced and Microsoft Dynamics SL. Acumatica did not reveal the terms of the deal.
Acumatica 2020R1
The company also announced the release of a new Payroll module as part of Acumatica 2020R1. This new module provides a complete payroll management solution. It includes several key features including:
Pay Groups: These support weekly, bi-weekly, semi monthly or monthly with support for different deductions.
Employee Classes: Simplifies administration with preconfigured settings for hours worked, location, WC Code and PTO accrual.
Tax Rates: Supports up to date tax tables for federal, state and local taxes.
Payroll Attributes: Ensures compliance to different state and federal requirements such as ACA or W-2s.
Earning Type Codes: Simplifies administration through the creation of standard pay codes.
Overtime Rules: Supports a list of overtime rules. Users can configure these for daily, weekly and additional parameters allow variation for state, project or union variables.
Deductions & benefits: Enables payroll teams to track both, configuring linked employee and company benefits in a simple way.
Reporting: The module includes several standard reports.
What isn't clear is whether the new Payroll module supports all states in the US and what international support is available. The inference is that it does support every state but not international locations.
Acumatica have confirmed the following in a statement:
"Payroll supports all U.S. states, and customers can e-file thru partnership with Aatrix, but international support is not yet available. "
Other new modules in 2020R1 include the integration of Commerce with BigCommerce and an Advanced Authentication feature switch. There are also improvements to usability, Inventory and Order Management, Manufacturing, Project and Construction and CRM. At the Summit, Acumatica also announced that it has an exclusive offer for CFMA members looking to purchase Acumatica Construction edition. Acumatica did not share any further details.
BDO partners with Acumatica
The first partnership announced is with BDO, the international network of public accounting, tax, consulting and business advisory firms. The press release stated it: "will target midmarket customers with exceptionally complex needs, large national or international requirements, and companies that value independence in their ERP selection or implementation process."
Commenting in 425Business Roskill said: "They're broadening the reach and taking us to the places that we might not naturally be in without them." 425Business also noted that the agreement is with BDO USA, and it will be interesting to see how far internationally this takes Acumatica. It may also bring it into competition with IFS.
Both IFS and Acumatica are now owned by EQT with Darren Roos and the IFS CEO sits on the board at Acumatica. It will be interesting to see how beneficial this agreement with BDO is and how much business is converted.
Smartsheet partnership
The second partnership announced was with Smartsheet, the work execution platform. Acumatica already integrates to Smartsheet. However, Smartsheet is now available on the Acumatica marketplace.
Mike Arntz, Chief Revenue Officer at Smartsheet commented. "Our integration with Acumatica addresses the growing need by mid-market companies for an end-to-end platform that provides real-time visibility into workflows and streamlined business operations. Acumatica's dedication to delivering a powerful business process management cloud ERP solution aligns with our drive to enable enterprise business execution, and we are excited about joining Acumatica's Marketplace to deliver existing and prospective customers the combined value of the two solutions."
Ajoy Krishnamoorthy, Vice President, Platform Strategy at Acumatica noted: "Partnering with a powerful collaborative work management platform like Smartsheet offers our customers real-time visibility into critical workflows. This visibility combined with our powerful cloud ERP solution helps organizations manage projects faster with unmatched efficiency."
There are also opportunities for Acumatica partners in this relationship. UK-based Agency DNA, a company servicing creative industries market is developing an integrated solution using Acumatica, Smartsheet and 10,000ft (the PSA solution Smartsheet acquired last year).
Chris Lever, Founder of Agency DNA commented: "Our aim is to provide a consistent user experience for everyone and to provide a business with a 360, 24/7 view of their data. The intuitive power of this end-to-end, integrated solution will drive demonstrable value for our clients."
Where this becomes interesting is that it provides serviced based industries with a complete solution to run their business. It will enable them to leverage a combination of the Acumatica ERP and Smartsheet work management software. This is a partnership to watch.
Enterprise Times: What does this mean
As the Acumatica Summit continues more announcements and details around these announcements will flow out. However, these alone are substantive for one of the first conventions of the year. The addition of BDO as a key international partner is one that should see Acumatica continue its growth. It believes it is the fastest growing cloud ERP solution with more than 6,500 customers.
That it has announced the acquisition of JAAS Systems is also interesting. Under the ownership of EQT more acquisitions may follow. Certainly judging by the acquisitions made by IFS since it went private. One of these may be Workwave. Bought by IFS in 2017 it may fit better under Acumatica, it was a question that Roos left hanging when Enterprise Times talked to him last year.
It is the Smartsheet partnership that could have the most impact. The question is whether the combination works. If prospects like the idea of the combined solution and the companies work effectively together on co-marketing it could have a significant impact. It will need more joint channel partners to make this work though.