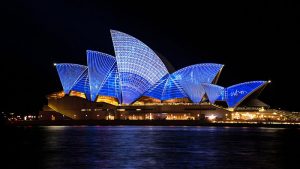 Smartsheet is opening its first office in APAC. It has chosen Sydney, Australia and has appointed Nigel Mendonca, as Vice President, Asia Pacific. Mendonca joins the company refreshed after spending time travelling in the last few months. He was previously Country Manager for Australia and New Zealand at Tableau Software for nearly five years. He grew the Tableau team from 6 to 150 and its revenues by 750% during his tenure.
This is potentially a wider role but Mendonca will need to start from a similar position. He will also leverage his experience from his time at MessageLabs where he was regional Director for Asia. It will not be from a standing start though. Smartsheet already has a small partner ecosystem in the region with nine channel partners in Australia and one in New Zealand. It also has partners across Asia in South Korea, Philippines, Malaysia, India and Pakistan. Whether the latter two are included in his remit is unclear.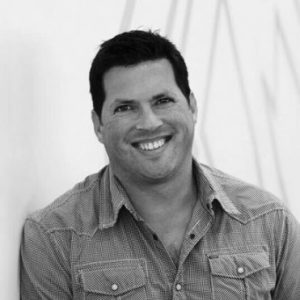 Mendonca commented: "Smartsheet is an innovative company that offers tremendous value to organizations in any industry and its growth opportunity is immense.
"I look forward to being a part of the company at this exciting time, working with a best in class team to build and expand the Smartsheet brand across the APAC region."
Targeting continued growth
Smartsheet had a successful 2019. It grew revenues by 53% in its third quarter results, reaching $71.525 million. Its last annual report in April 2019 saw it attain revenues of $177.22 million. A figure it has already exceeded in its first three quarters of the current financial year. That number will have been boosted by the acquisition of 10,000FT PSA in May 2019 though. The Asia share of last years revenue stood at $11.863 million, just under 7% of total revenue. It is Mendonca's job to increase the already impressive growth rate of 30% it achieved in 2019. This is not necessarily an easy task.
Mark Mader, CEO of Smartsheet commented: "Sydney offers a rich talent pool and growing tech industry making it a compelling location for Smartsheet's continued global expansion. We're committed to investing in this region to better serve new and existing customers in Australia, New Zealand, Japan and the greater Asia Pacific geography."
Mendoca leads a team that is already in place. LinkedIn has 11 employees in the country according to LinkedIn. Its strength however is in the channel which has several hundred people working with Smartsheet. That number is growing with Smartsheet advertising for eight new roles in the country including a marketing manager. With Mader mentioning Japan, a country that Smartsheet does not yet have a partner in Mendonca will also have some travelling to do.
Enterprise Times: What does this mean
This is a logical step for Smartsheet as it looks to continue the growth momentum of its work execution platform. In Mendonca it has an experienced leader who has delivered at Tableau exactly what Smartsheet are now looking to do. It is a larger role for Mendonca as well and provides the responsibility for the whole of Asia. It will be interesting to see how Mendonca looks to expand the presence of the company.
Smartsheet is also aware of its own values and CSR. Smartsheet and its team in Sydney are looking to raise funds to support The Australian Red Cross Disaster Recovery and Relief for those affected by the bushfires in the country. It has not announced a actual donation figure but is promoting donation endeavours through this link.