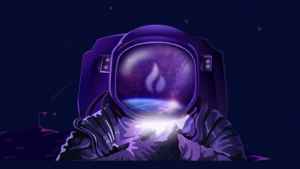 Huobi Indonesia has launched a local fiat gateway to enable a direct fiat-to-crypto trading between the Indonesian Rupiah (IDR) and Tether (USDT). This gateway enables Indonesian investors to use the its local currency, the Rupiah, to trade the ~250 cryptocurrencies available on Huobi Indonesia's digital asset exchange. This is consistent with Huobi's plans: in 2019 it announced its plan for an Argentine Peso (ARS) fiat gateway and the establishment of Huobi Argentina.
"The new fiat gateway is part of Huobi's global expansion strategy and reflects our ongoing commitment to working with strong local partners in key markets across the globe," said David Chen, Senior Director of Huobi Cloud.
"By continuing to add new fiat/crypto pairs for Huobi Cloud 2.0, we want to make it frictionless for investors anywhere in the world to trade digital assets on a trusted and proven platform."
The Huobi Indonesia attraction
With the highest population and largest economy of any nation in Southeast Asia, Indonesia:
offers a sizeable opportunity to grow Huobi's blockchain community
increases the reach and global extent of crypto adoption.
By enabling IDR/USDT trading, Huobi Indonesia aims to lower barriers to investor onboarding. It hopes to become the largest Indonesian exchange within the next six months, according to Xiong Dan (Huobi Indonesia's CEO).
Huobi Cloud
Huobi believes that its Huobi Cloud offers partners a one-stop solution on which it is possible to rapidly:
Since its 2018 introduction, the platform has launched over 120 exchanges. These include Huobi-branded exchange partnerships with local partners in:
Russia
Argentina
Thailand
now Indonesia.
Through the fiat gateway, Huobi will provide Indonesia customers direct access to the liquidity available through Huobi Cloud. Huobi Cloud's technology and infrastructure bring:
transaction liquidity to the Rupiah fiat gateway
market depth
security
efficiency.
"The Indonesian Rupiah fiat gateway is an exciting milestone for the Huobi Indonesia team. We will continue to expand the Indonesian market, consolidate and improve service quality, fulfill market commitments, and accelerate the development of local businesses" said Xiong Dan.
Enterprise Times: what does this mean
The attraction of fiat currency gateways, as a means to 'connect to' the cryptocurrency arena (markets, exchanges, transaction possibilities and more) is not in question. Huobi is making a major play by going after fiat possibilities in countries like Indonesia (big population), Russia (weak financial infrastructure), Argentina (dubious local currency), etc.
Yet the question which raises its head is: what is the attraction compared to the likes of IBM/World Wire, SWIFT/R3 or FIS/WorldPay? One obvious one is the latter are all main school compliant. Another is that the Huobi approach offers more flexibility, albeit with all attendant cryptocurrency risks. This is a challenging area and enterprises (rather than individuals) will probably be more conservative than Huobi would wish.