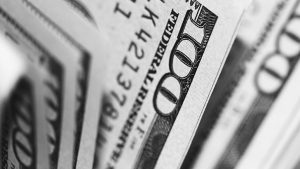 Travelex, the currency exchange company with outlets at all UK ports and airports, has been hit by ransomware. The company first detected the attack on New Year's Eve and it was forced to take its website offline. Its website is still offline three days later with no indication of when the company expects to recover from the attack.
The attack is not just affecting the Travelex website. Tesco and Sainsbury's both use Travelex for their foreign currency services. As a result, both of these have taken their websites offline while they wait for Travelex to solve its problems. There is no indication from either that they have been affected by the ransomware that has hit the main Travelex website.
The outage has begun to affect the share price of its parent company Finablr PLC with shares off 5% already today. How much it falls will depend on how quickly this is resolved.
In a statement, Tony D'Souza, chief executive of Travelex said: "We regret having to suspend some of our services in order to contain the virus and protect data. We apologise to all our customers for any inconvenience caused as a result. We are doing all we can to restore our full services as soon as possible."
When that restoration will be is unknown. Travellers passing through Heathrow T3 yesterday discovered that the Travelex desk was closed. This means that even those travellers who had ordered currency in advance would have been unable to collect.
No data breach but higher costs for travellers
The company has stressed that its initial investigation shows that the attack has not compromised any customer data. This is good news for the millions who use its services. However, that is where the good news for customers stops.
Buying currency online vs buying at the airport represents a considerable saving. It can be as much several cents when looking at Euros and US Dollars. In addition, airport currency fees are often much higher than those for online purchases.
Airports can often have a limited number of currencies available for travellers. With the Travelex website down, it means that customers cannot check if the currency they want is available at the airport. This could leave some travellers unable to get cash before they travel.
This week also sees the start of the business travel season. The biggest technology show of the year starts at the end of the week in Las Vegas. A lot of business travellers are already making their way to the US and most will be looking to buy dollars to take with them. With the increased costs and fees associated with buying at the airport, the question is how will this impact Travelex?
One customer already abandoning Travelex
Enterprise Times has already heard from one frequent flyer unable to buy their currency in advance.
Jon Honeyball, director, Woodleyside IT Ltd emailed us saying: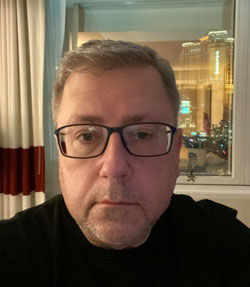 "As usual, travelling to CES in Las Vegas for the huge consumer electronics show. Flying on 2nd of January, so went into the Travelex website two days before that to by some dollars. I already had a few hundred, but decided a top up would be useful, with other USA trips coming up in the next months.
"The Travelex website would not allow me to preorder dollars for delivery on 2nd January. Only for Monday 6th, which of course was useless to me.
"I contacted Travelex on Twitter, asking why there was no availability. They replied saying:
"Unfortunately, the lead in times increase during the holiday season which usually restores by the first week of January. We're however facing some IT issues, and so our ordering consoles have been disabled for the time being.
Sorry for any inconvenience.
Oliver"
"I replied somewhat sarcastically suggesting that additional demand during holiday period was not unexpected. I also suggested to the Heathrow Airport twitter feed that having only one currency supplier at each Heathrow terminal looked like a monopoly. And one which Travelex likes to exploit if you are mad enough to buy in terminal. Hence why I always pre-buy a couple of days in advance.
"When I got to T3 on 2nd, the Travelex booth was closed. I then found, from friends, that they had major IT issues. In the meantime, I have discovered that my Monzo card has no addition fees over and above what MasterCard charges, and indeed their overall rates are cheaper than Travelex. So in future I will simply load my Monzo card via computer, and pull out dollars from a cash machine, ensuring I take the payment as a dollar payment to get the best rate.
"Travelex have lost me as a customer and their handling of this issue has been weak."
Enterprise Times: What does this mean
Three days after detecting the attack, Travelex is still down and so are those it supplies services to. As a major foreign currency provider this is the sort of cyber-attack the company should have been prepared for. However, it appears it's cyber-resilience planning was severely lacking. The inability to switch to a backup system or even run its airports stores suggests a lack of an effect response plan.
For many customers, this is more than just an inconvenience. Being unable to order online and then getting hit for fees and worse exchange rates will cause more than frustration. The experience and approach of Jon Honeyball is likely to be mirrored by other frequent travellers. The big question will be how many will look for alternatives?
Sainsbury's and Tesco will also want to review their options. It is not good business to be held hostage by problems at a supplier. Both have expanded their foreign currency outlets at big stores over the last few years. Will they now look elsewhere?
ET has emailed Travelex asking when they expect to restore services and why desks at Heathrow were not open yesterday. We have also asked if they are going to waive fees and lower exchange rates for those forced to buy at airports due to problems with their online system. We have also emailed Tesco and Sainsbury's asking when they expect to have their online currency systems back up.