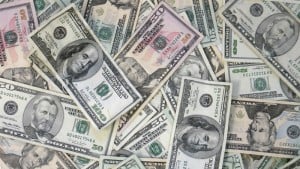 Receipt Bank has announced a successful $73 million Series C funding round led by Insight Partner. Receipt Bank was advised by Harris Williams. This is the second round led by Insight Partners as the firm also led the $50 million Series B round in 2017. This time Insight partners were joined by Augmentum Fintech. Also participating were existing investors Kennet Partners, who led the Series A round and the Canadian Imperial Bank of Commerce (CIBC).
Receipt Bank leverages OCR and AI technologies to automate paper-based processes. It integrates them with accounting solutions such as Xero, QuickBooks and Sage. Initially automating receipts, it has now extended its functionality to include bank accounts, invoices and bills. This round of funding will support further investment in the product as well as international expansion. The company already has offices in the UK, France, Italy, US, South Africa, and development centres in Bulgaria and India.
Receipt Bank CEO, Adrian Blair, commented: "This investment is an endorsement of our mission at Receipt Bank – to help accountants do more, empowering millions of small businesses to save time on their finances and focus on growth.
"Our machine learning technology enables accountants to dramatically enhance their service to small business clients, expanding the market for professional advice by making accountants far more productive. We look forward to using these funds to expand our award winning product set.
"The addition of Augmentum alongside our current investors, Insight, Kennet and CIBC, strengthens our board and will help us meet our ambitious growth goals, following a stellar 2019." 
Stellar 2019
During 2019, Receipt Bank doubled its customer numbers to more than 360,000. In October 2019 it announced that it has assisted 1.3 million people and processed more than 250 million documents. Receipt Bank targets professional advisors such as accountants as well as end users. It supports more than 63,000 advisors and their clients. During the automation process the Receipt Bank technology identifies and captures more than 45 field from documents. These are then automatically stored in accounting systems.
In the last year it also strengthened its executive team with the addition of Darryl Bowman as Chief Marketing Director. That Insight partners are participating in the largest funding round to date indicates that there is still room for growth. Jason Ewell, Operating Partner at Insight Partners and Receipt Bank Board member, commented: "Receipt Bank's powerful machine learning technology allows businesses and their accountants to spend more time solving critical problems and less time on administration."
Tim Levene, CEO of Augmentum Fintech, noted: "Digital bookkeeping allows businesses to save both time and expense, and Receipt Bank's technology make the company a clear leader in this sector." 
That sector is maturing. It is no longer just a case of expense management. Larger firms are all looking to buy up technology in the space and there are fewer independents such as Receipt Bank. Sage bought AutoEntry earlier this year, Xero bought Hubdoc in 2018 and Epicor acquired docSTAR in 2017.
Enterprise Times: What does this mean?
Receipt Bank's largest market is still the UK. While it now has offices abroad it needs to accelerate growth in key markets such as the US. It is a competitive and expensive market to operate in. Bowman will need to spend his marketing dollars wisely to get the growth that the company is expected to achieve.
However, while growth is important Receipt bank will also need to invest in new functionality. It will be interesting to see how close it gets to QuickBooks in 2020. It will also be interesting to see if it increases integrations with other Accounting and ERP solutions, such as EBP in France or Accumatica.