SOLV, a B2B commerce marketplace, is partnering with MonetaGo to digitise invoice financing aimed at some 60M SME in India. The partnership will see SOLV leverage MonetaGo's growing Anti-Fraud Network and mitigate the risks of double invoice financing fraud. (SOLV has previously announced other strategic partnerships such as those with Bank of Baroda, Receivables Exchange of India Ltd (RXIL) and Experian.)
Commenting on the partnership, Nitin Mittal, CEO SOLV, said, "We are pleased to partner with MonetaGo to further transparency in transactions and to enable a secure environment for SME buyers and sellers to operate in. SOLV believes that MonetaGo's solution built on blockchain to address the problem of double financing of invoices augments SOLV's blockchain-based supply chain finance solution for invoice financing and will help mitigate the systemic risk to the businesses and institutions with whom we work every day."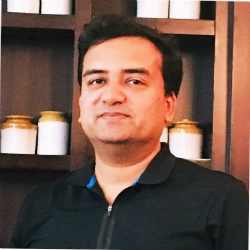 SOLV's SME ambitions
SOLV is a B2B commerce platform for Small and Medium Enterprises (SMEs) in India. It is a part of SC Ventures, the innovation, investment and ventures unit of Standard Chartered Bank and its platform enables small businesses to grow by:
helping them connect, converse and do business with each other
supporting them with finance, logistics and other business services.
The SOLV uses blockchain and AI/ML in order that its platform addresses ease of doing business and liquidity challenges in the SME sector. This is a segment which accounts for approximately 30% of India's GDP (estimated a c. US$2.5T). The platform's objective is to:
empower SMEs to go global
create more than 10M million SME jobs
assist SMEs to contribute 50% of India's GDP by 2025.
In order to enable business transactions between millions of SME buyers and sellers across the country, SOLV provides invoice financing as a solution on its commerce platform.  By adopting MonetaGo's open API platform architecture for double invoice financing, SPLV seeks greater transparency for all transactions executed between suppliers and buyers.
The relevance of Monetago
The MonetaGo product suite both complies with regulations and improves the efficient and secure delivery of financial products. Built to support multiple technologies – and interoperate with legacy financial infrastructure – institutions can integrate MonetaGo's products with minimal disruption and cost. MonetaGo has previously launched in India a live blockchain network, followed by working with several large players like Yes Bank, Vedanta Group, SWIFT India, among others.
MonetaGo believes its products capitalise on cutting-edge financial technology in the quest to:
enable critical real-time decision making
provide deployable solutions appropriate to heavily regulated financial environments.
In this spirit, MonetaGo's solutions:
mitigate risk
improve capital efficiency
make capital more accessible (in SOLV's case, to 60M+ small businesses in India).
Reduced risk translates to cheaper access to capital. In turn this should improve rates of return for everyone, including creditors.
"SOLV is not your traditional lender. They are a technology-first company which is looking to impact a lot of businesses within India in the very near future. In time, they'll probably expand globally, and we look forward to working with them in other markets as well" said Jesse Chenard, CEO of MonetaGo. "I've led MonetaGo's vision and strategy by interfacing with institutions and banks around the world for many years, and it is always a pleasure to work with people who are so intensely data driven."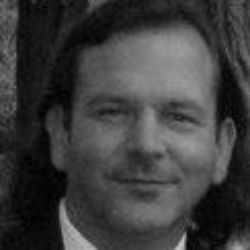 Enterprise Times: what does this mean
60M SMEs is a huge target market. Standard Chartered is a financial institution which focuses mainly on the Orient. While the size, and potential size, of the opportunity is immense. The opportunities only have value when it is possible to diminish or even eliminate the risk of fraud, especially double invoice financing fraud. Hence the significance of blockchain, as an immutable transaction record accessible to all who need relevant information (seller, buyer, bank, etc.)
In this context, SOLV is building its SME B2B conversational commerce platform specifically for India's SMEs. Through what it claims is an open, inclusive and diversified platform, SMEs will be able to:
discover and connect with suppliers, buyers and peers for their growth
obtain, on-demand, relevant financial services for Indian SMEs.