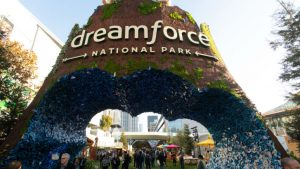 At Dreamforce this year Enterprise Times spoke to Chet Patel, MD Commercial, BT Global about their journey with Salesforce. He talks about how the company moved from a "reasonably inflexible" CRM system to Salesforce. Patel noted: "We quite liked the processes, the tools and the simplicity of Salesforce". It is now used across BT Global and also by the Enterprise Sales teams in the UK at around 2-3000 users. BT is also using Chatter across the whole organisation to enable the sharing of best practise.
He talks about what he plans to consider next and explains why Commerce Cloud is on his roadmap. He explains how this may enable BT Global to empower their customers to purchase and alter the services that they receive from BT.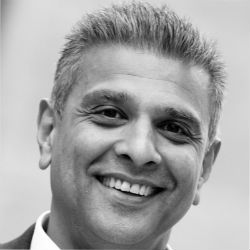 It seems that BT is about to go into a major rethink of its entire software architecture. Their first pillar of that is Salesforce, they are now looking at other elements of their end to end processes. Patel also reveals that BT will probably look for a hybrid solution across the organisation rather than finding every solution on a single platform.
Change Management is often the hardest part of implementing new solutions and Patel reveals how they have done that over the last 2-3 years. They used tools such as WalkMe to enhance adoption on the system. Patel also reveals some of the benefits that BT Global has achieved over the last few years.
Patel also explains how the relationship between Salesforce and BT Global is more than just a customer software vendor one. He talks about how companies can leverage the BT Cloud Connect to enhance the usability of Salesforce.
To hear what else Patel had to say, listen to the podcast
Where can I get it?
obtain it, for Android devices from play.google.com/music/podcasts
use the Enterprise Times page on Stitcher
use the Enterprise Times page on Podchaser
listen to the Enterprise Times channel on Soundcloud
listen to the podcast (below) or download the podcast to your local device and then listen there.