Is your cyber hygiene good enough? Do you know what devices are on your network? Can you determine between IT, IoT and OT devices? The latter is far more complicated than it sounds, especially if you have no visibility or understanding of all the protocols on your network. But without good cyber hygiene policies, including network segmentation, you don't know what should be on your network and what shouldn't.
Chris Sherry, Regional Vice President, EMEA North at Forescout Technologies Inc talked to Enterprise Times recently about this issue. He talked about the challenge of understanding what exactly was connected to the network. It is not just IT connecting devices. Open networks inside organisations, especially Wi-Fi, are a security nightmare.
Cyber Hygiene compromised by everyone adding to the network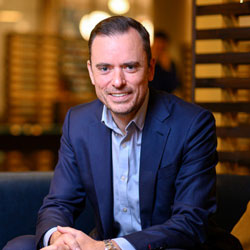 Facilities management connect building control systems to the network, along with TVs and fridges. Engineering teams connect industrial control systems (ICS) in order to manage them. Meanwhile, come the New Year and people will bring their latest toys into the office and connect them to the Wi-Fi.
To get to grips with this Sherry said you need: "Deep packet information to gather information about what is happening on those networks." He went on to say it allows you to: "Begin to build a picture of what good looks like. If we understand what good looks like by extrapolation we can figure out what bad looks like."
Sherry also talked about network segmentation, something we've done since the mainframe days. There is an increased interest in how to do it effectively at the moment.
To hear more of what Sherry had to say, listen to the podcast
Where can I get it?
obtain it, for Android devices from play.google.com/music/podcasts
use the Enterprise Times page on Stitcher
use the Enterprise Times page on Podchaser
listen to the Enterprise Times channel on Soundcloud
listen to the podcast (below) or download the podcast to your local device and then listen there