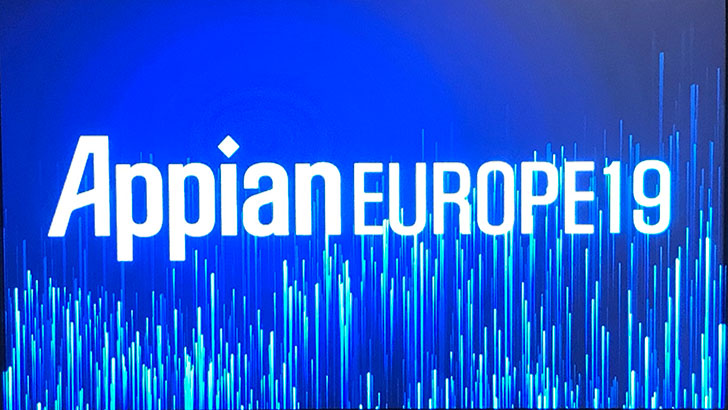 At Appian Europe 2019, Enterprise Times talked with Siter Ali, Area Vice President for Solutions Consulting, EMEA and APAC at Appian. The Appian platform is a wide offering from AI and RPA to low-code. Ali sees it as fundamentally allowing customers to bring together people, technology and data. The latter drives some of the technology needs such as AI and machine learning.
ET asked Ali where Appian starts to engage with its customers. He replied: "the focus is working with prospective clients and getting them to understand what the root cause of the problem is." This is not as clear cut as it seems. Most people buy solutions to deal with what they see as the issue rather than do a full root cause analysis. As Ali points out: "It's not just about solving the immediate problem. If the immediate problem is about process that's not solving a problem. You may put it into a technology but that's only speeded up a bad process."
Ali is seeing a shift in the maturity of customers. They are more savvy than ever before. They have a better understanding of root cause over symptom. One technology that is helping organisations develop solutions faster is low-code.
This is not necessarily about a horde of end-users translating all their Excel macros into code snippets. Ali said: "When you think of traditional coding where you are writing Java or .Net, that's not the case when it comes to low-code, especially when it comes to Appian. It is really about drawing your intention and bring that idea of an application to life through an illustration, through process design, through graphical user interfaces."
To hear what else Ali had to say, listen to the podcast
Where can I get it?
obtain it, for Android devices from play.google.com/music/podcasts
use the Enterprise Times page on Stitcher
use the Enterprise Times page on Podchaser
listen to the Enterprise Times channel on Soundcloud
listen to the podcast (below) or download the podcast to your local device and then listen there