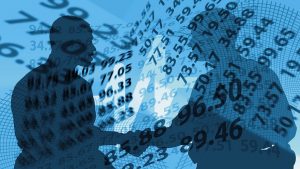 Weyland Tech, a Platform-as-a-Service provider of m-Commerce and fintech business solutions will acquire the assets and operations of Push Holdings. Push Holdings is a subsidiary of ConversionPoint Technologies. The acquisition will be in form of a stock transaction.
Founded in 2009, Push Holdings is the owner of the eCommerce technology company, Push Interactive. Push's direct-to-consumer eCommerce platform provides an end-to-end solution for SMBs to increase online revenue and lower cost of customer acquisition.
Weyland anticipates the additional revenue stream, synergistic product offerings and US market access will drive 100% top-line growth in 2020. Weyland recently reported trailing 12-month subscription-based revenues of more than $32 million and turned adjusted EBITDA positive.
A transformative acquisition
The Push technology platform includes comprehensive customer acquisition capabilities, productive media and channel strategies. In addition, it contains product promotion and messaging, and sales funnel development and optimisation. It also provides post-sale, push supports fulfilment, customer relationship management, and further monetisation through re-engagement and remarketing toolsets that enhance customer life-time value. The company developed these SaaS-based solutions in-house, with $10 million invested in platform development and eight years of real-world use.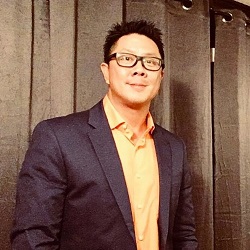 "This will be a transformative acquisition for Weyland in many respects," said Brent Suen, CEO of Weyland Tech. "Every element of Push's eCommerce platform is highly synergistic to our existing mCommerce technologies, particularly CreateApp and AtozGo. Our respective offerings are mobile-friendly and provide complementary products and services. Our technology and revenue models can be seamlessly integrated into a single platform."
DIY mobile development tool
CreateApp is a DIY mobile application development platform purpose-built for small and medium-sized business to grow in the mobile economy. For US customer CreateApp acquisition costs previously appeared too high to make entry feasible. Estimated at $2-$3 per dollar generated. However, by leveraging Push's technology and operational resources, customer acquisition cost is expected to be around $0.30 on the dollar. The merger of the two platforms is expected to create additional economies of scale for furthering enhancing gross margins.
According to Haig Newton, CEO and president of Push Holdings, "Weyland's technology is extremely complementary to the Push Interactive platform. CreateApp requires literally no technical understanding or skills in app design for anyone to build full-featured custom app. This means we can offer a Shopify-like solution that enables brands to establish a mobile presence in a DIY fashion. Then with the layered integration of Push, users gain a fully end-to-end mCommerce solution. The platform is supported by a team of expert digital media marketers that can enhance visibility, traffic and ultimately conversions."
US market expansion
Weyland plans to introduce CreateApp to the US market with a pilot launch planned for the first quarter of 2020. The company believes the north American market will support a higher price point for subscription fees as compared to Southeast Asia. A comparative revenue model of a US brand reportedly supporting 96,000 users at $300 each per month. This compares to CreateApp's present subscription model for Southeast Asia of only $12-$80 per month, depending on modules implemented.
"Our initial work with Push to introduce CreateApp in the US is actually what led to this strategic acquisition. We have already made significant progress in this regard," added Suen. "We now have a tremendously expanded market opportunity for CreateApp and AtozPay, especially as eCommerce becomes increasingly mobile in the U.S. Our revenue model indicates that US CreateApp subscription revenues alone could exceed $5 million by end of 2020, with this in addition to potential new Push offerings accessed by our existing international SMB customer base, as well as new AtozPay eWallet and mobile pay integrations."
Weyland expects the acquisition to support its planned Nasdaq up list, while improving liquidity and valuation. The acquisition is expected to be completed prior to year-end.
Enterprise Times: What this means for business
Increasingly for businesses, irrespective of size, sector or maturity, its all about mobile. With consumer interest in mobile continuing to soar, the challenge for businesses today, is the need to adopt mobile-first approaches. To date, Weyland's efforts have been concentrated in Asia. The company is now seriously looking at north American expansion. The incorporation of the Weyland and Push platforms is expected to enhance proposition for current and prospective customers. It is expected to create cross-selling opportunities to support US-based projects and campaigns for existing Push enterprise customers and campaigns. The DIY potential of CreateApp and financial transaction APP AtozPay, may stimulate real interest in the US.