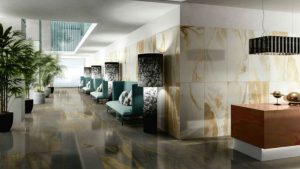 IRIS Ceramica Group is a family owned international group founded in Italy in 1961. It recently hired Francesco Verde to help it transform its IT systems from a legacy and integration platform of applications that included Microsoft Dynamics CRM and a legacy ERP application X-CER. The company has selected a mix of applications from Infor to help transform the business. With Infor M3 as the new core ERP solution. It will also add:
Product lifecycle management (PLM) specific for the fashion industry.
Enterprise asset management (EAM).
Business Intelligence and analytics (Birst).
This will facilitate the complete transformation of business processes from design, through production to delivery. With Infor Birst analytics providing an overarching view of the entire process, enabling the company to draw out previously hidden insights to highlight inefficiencies and further improve processes across all departments, plants and subsidiaries.
Francesco Verde, group CIO of IRIS Ceramica Group commented: "As an industrial design company, we pride ourselves on our innovative product development, state-of-the-art industrial equipment and vision. Infor's dedicated innovation platform aligns well with our values and processes, and will allow us to take the next step in our journey, while the advanced analytics will allow us to simplify access to company-wide data through dashboards and tailored reports. Through providing intuitive tools to boost productivity and enhance decision-making, we plan to create an environment that prioritises both innovation and customer satisfaction. Infor represents the backbone of this vision."
Why Infor?
What is noteworthy about the decision is that Verde was previously at Safilo as IT Director, working on a SAP implementation. Prior to that he spent 13 years within the SAP practice at Accenture. His experience of ERP implementations is almost certainly why he was hired by IRIS. However, the decision to go with Infor may not have been his choice. If it was, then the decision was made in only two months, which for such a major project seems unlikely.
The reasons given why Infor was selected was its partnership approach, the platforms scalability and their industry vertical expertise. While IRIS is a tile manufacturer, it has more synergy with the fashion industry than tile manufacturing. It is an area that Infor is winning clients in.
What also stood out is the way Infor puts the customer first during the engagement. This was recently highlight in a podcast with Nunzio Esposito, Head of Infor Hook&Loop and its philosophy in designing software.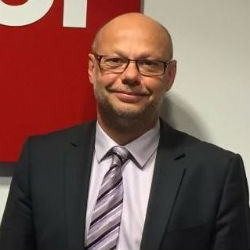 Laurent Jacquemain, Infor Vice President for Southern Europe commented: "Delivering the best possible customer experience is paramount, and with an industrial design sector leader such as IRIS Ceramica Group, product innovation is at the heart of this. Through harnessing all of its key product and production processes, and ensuring that designs reach production quickly, in line with seasons and collections, the organisation is leading the way in its industry."
Enterprise Times: What does this mean
Yet another win for Infor in Italy. Earlier this week it announced that civil engineering and construction firm Impresa Pizzarotti & C. Spa, had selected Infor LN. Infor seems to be growing in strength in Italy. It is winning business in sectors which traditionally SAP dominates. Infor now needs to deliver on the implementation. With no mention of an implementation partner it will be Infor professional services that are likely delivering the project. Regardless, once completed it is another significant brand name for Infor to flourish in Italy.  Importantly it also appears to be a net new customer.