The time has passed when organisations were content with gradually moving data and applications out of costly on-premises data centres and into the cloud. Now, the strategic imperative is to create IT environments that can support emerging technologies such as IoT, edge computing, AI and 5G. It has businesses opening the floodgates to migrate everything to a multi-cloud utopia ASAP.
At first there was a "cloud first" strategy. This was where new applications and workloads were developed in the cloud and legacy applications were slowly migrated over. "Cloud NOW!" is the new mandate where on-premises legacy and mission-critical applications are all subject to migration.
Businesses are laser-focused on getting to a resilient, high performance, future-proof cloud infrastructure ASAP. But they shouldn't gloss over the challenges along the way. Forrester research indicates that 50 percent of digital transformation efforts stall. One of the primary reasons is lack of preparation. Depending on your viewpoint, digital transformation is either your end goal, or the foundation you need for next generation technology. Either way, to benefit from "what's next", we need to better prepare.
Six factors for successful cloud transition
Making the decision to move to the cloud is just the start. It throws up a wealth of questions to address before the project can succeed. Over the past decade, iland has been helping customers answer those questions in relation to cloud hosting, cloud-based disaster recovery and cloud backup solutions. Ultimately, the "multi-cloud or bust" drive will likely happen.
We will adopt multiple clouds. But, we should focus on adopting one cloud strategy first, so the multi-cloud movement doesn't inflict unnecessary pain, risk or excessive cost. We should also make sure we are in a position to anticipate risk factors before they become complications. It's about getting your house in order before exposing your cloud infrastructure to the added pressures of multiple clouds or emerging technology.
In our experience, businesses must address six key areas for their multi-cloud ambitions to be successful:
Be alert to cloud sprawl and shadow IT
You need visibility and control over your data before you innovate. However, the proliferation of cloud services makes it easy for anyone with a credit card to set up a SaaS-based application or storage site. The moment they do, the corporate data that they're sharing and storing goes beyond the business' control. In today's data protection environment, this constitutes an unacceptable security and compliance risk that must be prevented.
To solve this problem, you need a two-prong approach. First, identify why business units take matters into their own hands. Is it down to impatience with IT backlogs? Lack of respect for data protection policies? Demand for facilities you didn't offer or support? Once you address this question, you must implement a corporate cloud policy that restricts new, unauthorized cloud-based resources to give IT and security personnel full visibility over what data is in the cloud and where.
Find the right fit
Cloud transition is all about finding the right fit. This is more than preventing over- or under-provisioning resources. It's also about getting your critical data, existing applications and workloads transitioned securely to the cloud with minimal disruption, and without rewriting them. It's also about finding a cloud that fits your broad business needs – including those indicated by "shadow IT" cloud services that you want to eventually control.
If, for example, you operate a VMware environment on-premises, it makes sense to choose a cloud service provider with the expertise to support migration of virtualised applications and ensure the specific performance you need in the cloud. Getting this right early in your migration gives you the best chance of realising your goals.
Put security and compliance front and centre
In today's high-risk cybersecurity environment, security and compliance are more than something you check off. View them through the lens of business needs and risks. For example, there may be a geographic stipulation regarding data storage for GDPR compliance, or industry-specific security standards to meet if you operate in finance or healthcare.
Offering compliant cloud services is merely table-stakes for CSPs. Security environments are constantly changing. This requires businesses to develop ongoing, constructive CSP partnerships for expertise to support scheduled audits, security breaches or emerging threats. You need to know that you can call someone for informed counsel when the stakes are high to make the right decisions for your business.
Think about the journey of migration, not just the desired end result
As mentioned earlier, many businesses are pushing a "cloud now" strategy for critical applications to achieve the end-goals. But when planning how to get there, it is important to look at how to manage the journey. Some providers offer software and infrastructure but will not manage the migration process itself. Others offer a concierge service to migrate customer data to the cloud.
Your approach depends on how much in-house resource and expertise you need to support your project. A fully managed concierge approach is likely a better bet if you are already stretched. Consultancy fees can be costly and add up if you run into issues part-way through your migration. It's better to have your migration journey mapped out and managed to avoid nasty surprises.
Be proactive and proportionate about data protection
Aim for a multi-layered approach to data protection that safeguards data based on its value and vulnerability. Mission-critical applications need a backup plan and disaster recovery solution that includes an off-premises backup. Use a mirror site to keep this separate from your production environment. This also ensures that data is protected based on its value and associated risk.
Be clear on cloud visibility and management
Visibility and management are often a common barrier when migrating to the cloud. However, it is possible to achieve the same level of familiarity, visibility and control over a cloud environment similar to an on-premises infrastructure, including security, costs and performance across the full stack available for management and reporting. This is the final key to gaining the benefits of moving to the cloud.
The urgency to transition fully to the cloud is understandable. But unless you focus on getting your house in order first, you could find that your projects can't achieve your stated goals. Get one cloud (and associated operational policies) "done right" before you deliberately adopt multiple clouds. It's a case of "more haste, less speed." Focusing on key aspects of the migration journey and looking at how your business governs cloud use, security, data protection and compliance will pay off in the long term.
---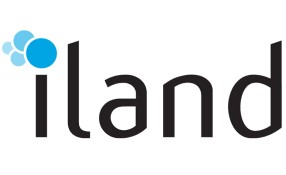 iland is a global cloud service provider of secure and compliant hosting for infrastructure (IaaS), disaster recovery (DRaaS), and backup as a service (BaaS). They are recognised by industry analysts as a leader in disaster recovery. The award-winning iland Secure Cloud Console natively combines deep layered security, predictive analytics and compliance to deliver unmatched visibility and ease of management for all of iland's cloud services. Headquartered in Houston, Texas and London, UK, iland delivers cloud services from its data centres throughout the Americas, Europe, Australia and Asia.