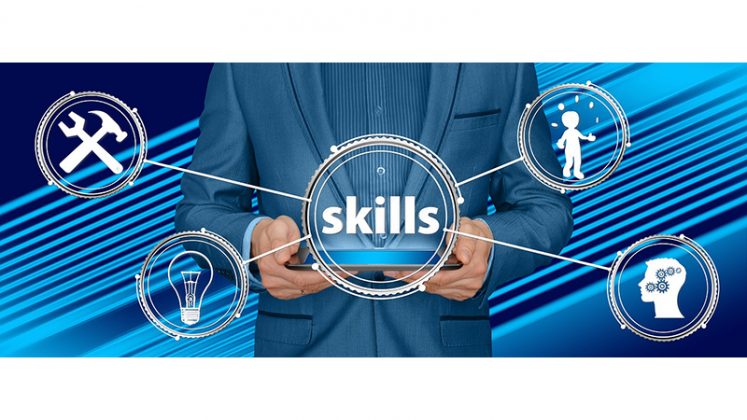 Despite the increasingly competitive business landscape and the war for talent, many organisations still can't judge whether or not they have a workforce skills gap to plug. Panicked and under pressure, business leaders rely on knee-jerk recruitment to plug perceived skills gaps. They are taking stabs in the dark and not truly understanding whether recruitment is in fact necessary at all.
The reality is that most organisations achieve only a blinkered view of the skills held within their existing workforce.
Aware, but still taking a stab in the dark
Despite this, business executives are largely aware of the need to optimise resource planning to improve business outcomes. According to research from Precursive, 95 percent of business leaders believe that capacity (and indeed, the availability of skills that lay within that) ranks in a company's top three most important operational activities. Sounds logical, right? The problem is, just 15 percent of business executives claim to be measuring capacity well. This is a statistic that alludes to a widespread problem, whereby bandwidth, blind spots and poor skills awareness, as well as skill allocation, preside.
To add to this, many operations teams still manage their resource planning using disparate Excel spreadsheets. In turn, this creates silos that compound this lack of skills visibility. It's an area of business management that has been held back due to the slower advent of, and adoption of, operations technology (OpsTech). OpsTech is something that is still very much on the innovator and early adoption section of the product adoption curve, unlike the longer established FinTech, HRTech and MarTech.
Organisational leaders need to ensure they have the skills and capacity needed to win and retain revenue. However, a lack of awareness as to the revolutionary benefits of OpsTech is certainly a contributing factor.  Simply put, technology is the only way to effectively manage resource planning, because
It provides a true picture of current skills availability
It can enable business leaders to correctly assess whether they are dealing with a skills shortage or a simple case of skills short-sightedness.
Tech-enabled visibility
OpsTech, powered by big-data science, enables organisations large and small to foster an agile workforce that can react to workload peaks and troughs in the most efficient way. With the 'big picture' visible at any time and from anywhere, organisational leaders can quickly and accurately assess future capacity against any upcoming project or new customer win.
With this information to hand, businesses now, for the first time, work off intelligence rather than instinct. They acquire a solid understanding of the workforce's collective skillset, see how skills are currently being distributed, and critically, deploy employees in the most optimal way thereafter.
OpsTech also spells the end of unnecessary – and very costly – recruitment because organisational leaders have true visibility of the skills already present across the existing workforce. No more skills short-sightedness, simple as that. Employees (and their skills) can be assigned to projects that make the most sense – and in a fluid way. This empowers businesses to
Create an agile workforce
Achieve time and cost savings
An an ability to match people to the work they are most qualified for
An ability to match employees to tasks for which they are passionate about
Match employees with their passions
The advantages of OpsTech in the context of employee experiences and skills development cannot be underestimated. In today's competitive business environment this is crucial, as commercial success is reliant on having the best talent and an engaged workforce.
Industry experts suggest that people are most productive and happy if they're working a little under maximum capacity (around 80% is ideal). This makes the data derived from OpsTech key to achieving and maintaining this capacity level on an ongoing basis. The result? Fewer overwhelmed employees who are spread too thinly, improved productivity, and higher rates of retention. The latter being especially important considering the average cost to replace an employee is the equivalent of 6 to 9 months of the outgoing staff member's salary. For example, if the departing employee made £60,000 per year, that cost comes out to £30,000 – £45,000 in recruiting and training costs.
The benefits to people don't stop there, though. Having a comprehensive overview of an organisation's skillset not only enables business leaders to better match existing staff with skills gaps, but also to identify which employees do not currently possess a certain skill and therefore would benefit from training. This creates a culture of ongoing skills development, which means employees feel continually invested in and valued. In turn, by training from within, businesses have less need to acquire – and pay for – skills from outside the organisation.
Most notably on the employee experience front, OpsTech enables businesses to assign individual employees to projects whereby their skills can be best utilised for the greater good of project outcomes. The great win here is that more often than not people possess skills in a certain area because that area is of interest to them. They have a genuine aptitude and passion for it and as such, are intrinsically motivated to perform well and deliver a good result for the customer and the business. In this way, the importance of assigning people with the right skills to the right project can be fully appreciated.
The advantage of an agile workforce
As the prospect of a potential recession looms, the need to create an agile workforce – one in which skills can be intelligently deployed and whereby overall efficiencies are optimised – is more important than ever. Having complete visibility of your company's collective skillset via an OpsTech solution will prevent unnecessary spend and mitigate the effects of a future skills shortage by ensuring your business continues to train from within, future-proofing your business against both skills shortages and skills short-sightedness.
---
Precursive helps forward thinking companies to create an agile workforce by improving and automating resource management. Founded in 2011 and headquartered in London, the company's cloud-based software drives business growth via better capacity planning, resource scheduling and workforce management.
Precursive serves both small businesses and large enterprise across the agency, consulting, high tech and professional services sectors, with key customers including Omnicom, SES, and WPP. The company is also a strategic Salesforce partner, the world's largest provider of customer relationship management (CRM) software.
Twitter: @precursive
LinkedIn: Precursive
Facebook: Precursive