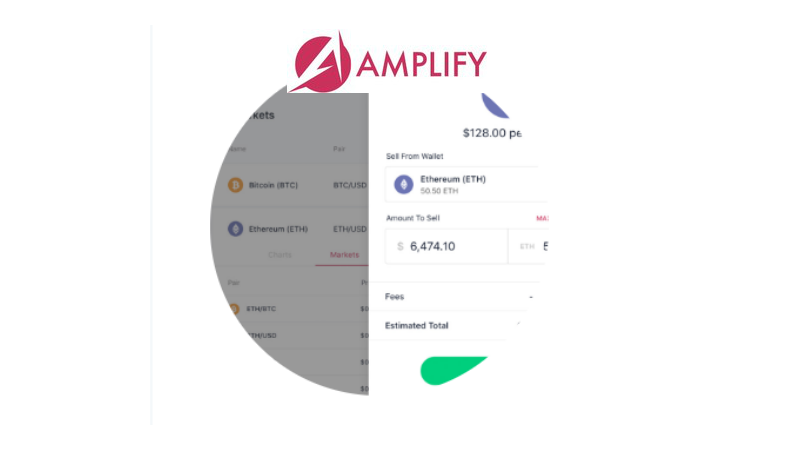 Amplify Exchange is to offer 0% trading fees worldwide (available to non-U.S. citizens). The offer of commission-free trading, within its Cryptocurrency Brokerage, is to launch before the end of 2019. Amplify's 'Zero Trading Fees' model will arrive in two phases – initially for most of the world with the U.S. and Canada sometime soon after.
"We take a unique approach to the industry…our goal is to offer incomparable value — on one platform in order to spur mass adoption of cryptocurrency," said Justin Tabb, CEO, Amplify Exchange.
"In addition to helping users be as profitable as possible through our 'Zero Trading Fees' policy, we are integrated with multiple liquidity providers and will quote the best price across these providers, so customer's trades are executed at the best prices available."
Amplify as the only crypto exchange…
All trading pairs will be commission-free for the retail trader with Amplify Exchange extending its 'Zero Trading Fees' to everyone, everywhere. There are no prerequisites with regard to:
financial status
degree of trading expertise
the amount of investment.
When the top retail trading platforms — Charles Schwab, TD Ameritrade, e-Trade and Fidelity — introduced commission-free trading this year, the model was well-received by retail traders – because it enables them actively to participate in the market without fear of losing money to fees on each trade.
Amplify claims it is the only company in the crypto space to offer this outside of the United States. To date, only one provider has offered anything remotely similar in the cryptocurrency space (Robinhood allows commission-free trading for its digital assets only for U.S. citizens; but digital assets do not physically settle which means that withdrawal of cryptocurrency purchases is not possible).
To deliver, Amplify Brokerage will provide non-US citizens – wherever located – the opportunity to:
buy and sell a wide range of digital assets
avoid paying the (often large) trading fees which drain portfolios.
The geographical reach of Amplify's zero trading fee model — accompanied by physically settled cryptocurrency assets — aims to provide a step change across the market.
Digital assets supported
At launch, Amplify Exchange will support 14 digital assets:
Bitcoin
Ethereum
Litecoin
Ripple
Bitcoin Cash
Stellar Lumens
Dash
Cardano
NEO
Ethereum Classic
Basic Attention Token
ZRX
EOS.
For retail customers buying and selling, all will be commission-free. As a primary fiat market, Amplify will support:
US$ at launch
Euros shortly after launch
GBP and KRW thereafter.
Subsequently Amplify Exchange intends to add additional fiat markets to support customers in their native currency.
Functions
Amplify Brokerage says it will offer state-of-the-art features, functions and resources not previously available on one cryptocurrency exchange platform. In addition to Commission Free Trading, users will be privy to Amplify's:
Profit & Loss Evaluation Mechanism
Portfolio Management Tools (which enable informed decisions)
Deep Liquidity paired with a smooth (Fiat Onramp and Offramp)
'seamless' onboarding
'intuitive user interface' – operating natively in nine different languages.
By elevating standards in today's cryptocurrency exchange market, Amplify Brokerage aims to be a market leader via a suite of its interface/user experience with access to programs tailored to reflect every level of investor experience, expertise and trading style.
Enterprise Times: what does this mean
Conceived to enable individuals to gain access to cryptocurrency opportunities, Amplify Exchange says its long-term vision is to bridge the gap between traditional financial markets and blockchain-based technologies. The Company says it already has 100,000 people who have pre-registered their interest.
From an Enterprise Times viewpoint (and ignoring a discomfort with cryptocurrencies in general), what makes Amplify Exchange stand out is:
its business model alignment with conventional retail investor brokers/exchanges
the prominence and accessibility of fiat currencies.
This, however, raises other questions. One important one will be ensuring that Amplify Exchange does not become a conduit for semi-legal, or even illegal, activities, masquerading as cryptocurrency transactions.