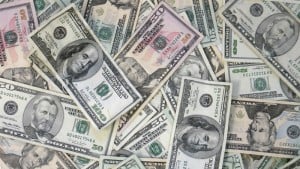 Contentstack has announced a Series A funding round of $31.5 million led by Insight Partners. Existing backers Illuminate Ventures and GingerBread Capital also participated. Teddie Wardi, Managing Director at Insight Venture Partners will join the board of Contentstack.
Wardi commented: "We were immediately impressed by Contentstack – the platform has received many industry accolades and remains beloved by well-known brands looking to create a more personalized customer experience.
"Given the success of the product and the company's seasoned and proven leadership team, we believe that Contentstack is poised to take advantage of the explosive growth that the DXP industry is experiencing. We look forward to working closely with the team to continue to scale the company and to further the rapid adoption of its platform globally."
Contentstack describes itself as a modern CMS. It has customers from well known brands such as VMware, 8×8, Chare, Holiday Inn, and Shell. Earlier this year it extended its relationship with SAP, adding support for SAP Cloud Platform Extension Factory. It has also grown, opening an office in Austin, Texas and its first international office in London, UK.
Investment to accelerate sales growth
The company is planning to use the investment to accelerate its sales growth in its chosen market segments. It is also planning to use some of it to further expansion into other geographies.
Contentstack is to fund an expansion to the nascent partner ecosystem. This will allow it to build out the partner ecosystem and the larger community around Contentstack. As the company grows it will also look to expand the leadership team.
The Contentstack solution is a headless CMS that makes content available via a RESTful API for display on any device. Contentstack enables easy content management, optimized for mobile and managed in the cloud.
With a low footprint Content stack enables the business to collate, control and distribute content no matter what channel or media type. It has customers in retail, entertainment, finance, manufacturing, travel and technology.
Are Headless CMS the future
Contentstack is not the only headless CMS on the market. Competitors such as Contentful have already been through several rounds of fund raising. The last of these was in December 2018. Contentful has raised nearly £80 million across four rounds, and investors included Salesforce Ventures.
Jim Lundy, founder and CEO of Aragon Research. "At the core of every successful customer journey is content. Audiences now engage with brands via a multitude of channels and expect personalized experiences. In order to satisfy this demand, businesses need a modern platform that can integrate seamlessly across the entire martech stack and foster better collaboration between business and IT teams.
"Contentstack was among the first to recognize and act on this shift and its platform now enables businesses to receive significant returns on their investments into digital content and experiences."
Neha Sampat, founder, and CEO at Contentstack commented: "By addressing growing market demand for modern content infrastructure, Contentstack has quickly slid into the leadership position for digital content experiences, with 2019 as the company's most successful year yet.
"With this support from Insight, we will deliver the most powerful omnichannel digital experiences to global brands who want to inspire and delight their customers."
Enterprise Times: What does this mean
It is believed that Contentstack will look to expand into APAC and especially Australasia. This expansion to anglophone countries is no surprise.  Nor is what they will spend the money on. What is important is looking in a few months to see whether the product has improved, the geographical reach is wider and most importantly the customer base has grown. It already such significant customers on its books, it needs to leverage these to win further business.