Fifteen of the world's largest institutions – including banks, trading companies, an inspection company and an energy major – have formed a new venture known as komgo SA. komgo SA will seek to digitalise the trade and commodities finance sector through a blockchain based open platform.
Not long after the announcement of komgo SA came the news that Lloyds Bank is joining komgo (it would appear not komgo SA). As Gwynne Master, managing director and global head of trade for Lloyds Bank Commercial Banking, said: "'Cumbersome' and 'time-consuming' are just two words used to describe international trade today. The process of trading a single commodity can take over 100 days, involves many players, considerable paperwork, and risk. Trade is particularly onerous for our commodities clients, where faster turnaround times and a streamlined channel are key requirements.
"Our partnership with komgo helps us tackle these challenges.  We're working together to shorten the time it takes our corporate clients to trade internationally by significantly streamlining and digitising the process. We like komgo's client-centric approach – where the focus is on addressing top corporates' pain points – this fits well with our way of working.
"We're entering a new era of simpler and more inclusive access to blockchain technology that has the potential to support strong, collaborative business relationships. Partnerships like this, and the technology that underpins them, will help mitigate the pain points our clients face and support British businesses to prosper internationally."
komgo SA
The founders of komgo SA – which is a new company that will be managed and operated as an independent entity – include:
ABN AMRO
BNP Paribas
Citi
Crédit Agricole Group
Gunvor
ING
Koch Supply & Trading
Macquarie
Mercuria
MUFG Bank
Natixis
Rabobank
Shell
SGS
Societe Generale.
"The launch of komgo SA highlights a shared vision for industry innovation and underlines the ongoing commitment among members to build a truly open and more efficient network within commodity trading." said Souleïma Baddi, Chief Executive Officer of komgo SA.
Moving on from PoCs
The core team involved in the two successful blockchain based Proofs of Concept (PoC) – previously tested in energy and soft commodities trading (Easy Trading Connect 12 and Easy Trading Connect 23) have joined komgo SA to develop a decentralised Ethereum blockchain based platform.
They will develop the platform in partnership with ConsenSys, which has focused on building applications, infrastructure and solutions on the Ethereum network. Joseph Lubin, co-founder of Ethereum, and founder of ConsenSys said "We are now entering a new era of simple and inclusive access to blockchain technology to advance stronger, more collaborative, business relationships previously out of reach. We are thrilled to see leading commodity trade finance banks and commodity houses come together to create komgo SA, which will radically simplify and accelerate trustworthiness, auditability, and accessibility to trade financing across the industry."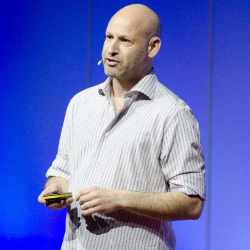 komgo SA is to be a secured platform which aims to establish a global ecosystem that optimises the flow of physical commodity operations. Core services will include the inspection and verification of the quantity, weight, quality of traded goods.
komgo SA will start with two products, and it expects to launch these before the end of 2109:
the first will standardise and facilitate KYC process – without using a central database: the exchange of documents will execute in an encrypted way over the blockchain on a need to know basis
the second will involve digital letters of credit; this will enable commodity houses (or other platforms) to submit digital trade data and documents to 'komgo SA customer banks of their choice'.
Due to a strong overlap of shareholders between komgo SA and VAKT, incorporated in 2017 to develop a blockchain based post-trade processing platform for commodities, the two companies will explore synergies between both platforms moving forward.
The incorporation of komgo SA will be in Geneva, as one of the main worldwide commodity-based clusters. It anticipates strong support of the Canton de Genève. "The potential that distributed ledger technologies (DLT) have in transforming the commodities sector is clear as evidenced with the success of the Easy Trading Connect experiments" said Toon Leijtens, Chief Technology Officer of komgo SA. "We can now achieve a long-term ambition to improve security and operational efficiency in the commodity trade finance sector."
Lloyds Bank and komgo
Lloyds Bank Commercial Banking is to become the first UK bank to partner with komgo. Its objective is to enable speed up international commodity trade finance – by using distributed ledger technology (DLT). In this context,
komgo is Lloyds' chosen DLT (blockchain) based platform on which it will:
digitise and streamline international trade and commodity finance
enable businesses quickly and automatically to exchange data and associated documents across a wide range of solutions.
Functions which Lloyds will provide will include:
letters of credit
KYC management
receivables discounting.
As well as reducing the time needed to complete trade finance transactions, thereby shortening cashflow cycles, the Lloyds blockchain-based service will reduce fraud. This will happen because all parties involved can monitor the progress of a transaction in real time.
Souleïma Baddi, CEO at komgo, said: "We are thrilled to welcome Lloyds Bank on komgo's network, and very excited to support their clients to get the best out of it in the following months."
Enterprise Times: what does this mean
This pair of announcements confuses. From all that Enterprise Times can see, komgo SA is not what Lloyds bank is joining.
As seems so often to be the case, there is a myriad of entities and organisations chasing the financial rainbow called trade finance on blockchain. These include broad-based ones, like Marco Polo, and a plethora of home-grown ones, like SEB or Commerzbank.  Logically the network effect and implications of a combination of parties like Marco Polo should win out. This makes the Lloyds initiative puzzling, unless it will participate in komgo SA.