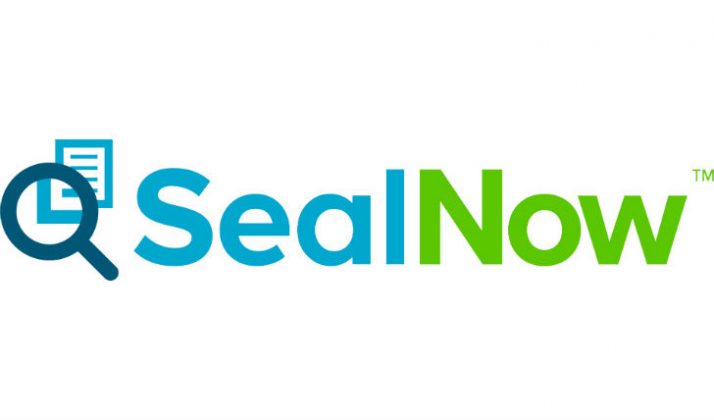 How much time does your business waste on negotiating the terms of contracts? The review and negotiation of both supplier and customer contracts is often lengthy. When requiring legal input it can also become very expensive. Seal Now aims to reduce that time significantly through a rapid analysis of each new contract.
Seal Now leverages the AI built into the Seal Software platform to provide a rapid comparison to existing legal standards. The output is exported to Microsoft Word and consists of a simple scorecard that uses a traffic light system to enable a rapid review. The system is also able to distribute the same scorecard via email to relevant people within the organisation. This ensures that all relevant departments are aware of any issues in the contractual terms. It also means that if there are substantial differences in the contract to the norm, that would mean delays to the signing, other interested parties are quickly aware.
Seal Software are looking to address several of the pain points of contract negotiation. In the Docusign State of Contract Management 2019 report (registration required) several pain points were identified relating to contract negotiation:
65% of people say that their contract process has caused delays in closing deals—even though only 9% of our survey participants are actually in a sales role.
94% of people say that human error impacts the contract process to some degree—adding risk, rework, delays, and costs.
People spend in excess of 30 hours per agreement executing the negotiation process.
Seal Now seeks to address and reduce some of these issues. Automating the analysis phase should reduce delays, errors and time. Enterprise Times also asked some questions of Jim Wagner, President of Seal about Seal Now.
What does Seal Now consist of?
Seal Now consists of several key components, the first of which is integration with Microsoft Word. ET asked Wagner about Google Docs integration. Wagner answered: "Seal has supported Google Docs via a plugin for a number of years. Market demand will dictate the extent to which we develop a full Seal Now product for Google Docs."
ET asked Wagner why the feedback in Word was just restricted to a simple traffic light system. He replied: "The initial request from our clients has been a simple traffic light representation of risk and compliance. With that said, because of the way that we build our AI models (they're specifically designed to provide granular reporting) and with the flexibility of our logic engine, we are able to support significantly more complex data analysis and reporting."
Seal Now also provides AI insights powered by Seal's enterprise-class contract analytics. A logic engine to confirm compliance with a client's playbook and a clause library to allow preferred or approved language to be substituted for drafting purposes.
ET asked Wagner if this means that Seal Now will recommend revisions to clauses of their replacement to clarify what this meant. He explained: "Contextually premised language recommendations at the enterprise level (so not just basic rules-based replacements), across thousands of contract negotiators and hundreds or thousands of contract types, are immensely complex. Any suggestion or claim to the contrary is simply not looking at this issue at scale. Our initial release addresses compliance with negotiation playbooks as well as an easy-to-use clause library for revisions and replacement."
Scorecards and dashboards to surface key information and guide the negotiator to critical areas of the draft contract. The dashboards are customisable by the clients and can surface similar information to the scorecards.
Jim Wagner, President of Seal commented: "With Seal Now, we are addressing the single most painful aspect of the contracting process – negotiating third-party paper—and we are simplifying and 'democratizing' the experience by bringing our enterprise AI directly to Microsoft Word, the place where contract professionals want to work. For nearly a decade, our enterprise customers have been using Seal to gain AI insights into to their portfolios of signed agreements, and we are delighted through the introduction of Seal Now to be able to bring these same insights and the power of our platform to the negotiation process."This is the first iteration of Seal Now and ET wondered where it would take the product next. Wagner commented: "Our road-map includes not only language recommendations based upon approved clause libraries, but also market-informed suggestions based upon negotiation history."
What about the future
One of the challenges with contract negotiation is the legal changes across jurisdictions that impact them. These changes are frequent and ET asked Wagner how it would cope with them. He replied: "That's a great question. While we are not proactively and independently changing models or suggestions based upon legislative changes, we and our clients actively monitor the market for legislation, regulations and court-decisions that impact contractual negotiations. The nirvana state would be to have a system autonomously monitor these changes in the legal framework and self-actuate the downstream analysis and remediation actions… but we, and the entire market, are a long way from accomplishing this. Our take is, let's just start by helping contract professionals evaluate and revise their contracts more effectively."
Impressive results
Seal Software has already implmented Seal Now for several customers. Early adopters have seen negotiation times reduced by up to 80% as well as an improvement in contract accuracy. This would infer that it is already building trust within organisations.
Early adopters of Seal negotiation capabilities have reported efficiency gains of up to 80% in terms of timeline for negotiation, all while experiencing an improvement in overall contract review accuracy and compliance. Seal Now is the first deliverable of the master collaboration agreement between United Lex and Seal Software in May 2019. United Lex choose to work with Seal Software to create a solution to reduce the time and costs of the deal negotiation phase. UnitedLex believed that such a solution would achieve more than $250 million in accelerated revenue in 2019 alone, because of the improved cycle times in negotiation.
Dan Reed, Founder and CEO, UnitedLex: "Every legal department wants to reduce deal negotiation times, improve quality of the contract negotiation, and, of course, identify any issues as early as possible in the drafting phase. This is especially important when dealing with third-party contracts" he said: "We have been working with Seal on the development of Seal Now and believe it addresses these pain points admirably."
Seal Now is available under a controlled release and will become generally available in Q1 2020.
Enterprise Times: What does this mean
This is a natural progression for Seal Software to introduce a tool that can significantly help with the negotiation phase. The question is how much should enterprises rely on the solution and its recommendations. As the system improves at what point will the AI take over most of the contract negotiation for a business and reduce the legal team to a final check of the agreed clauses?
As a first iteration of a new product it could have an impressive impact on negotiation cycles within businesses. Contract negotiations can be time consuming, especially for companies that have complex supply chains. Initial feedback from customers is notable and the roadmap should only increase the ROI.
Seal Now promises much, however, lawyers often argue over nuances and the use of specific words in contracts. As Seal Now improves its understanding of clauses will it take over contract negotiation? Wagner's answer was emphatic: "We are not practicing law, nor are we taking the place of legal professionals. We won't be taking on that responsibility or liability and I don't believe our clients have any expectation to the contrary. Our objective is to make the contract negotiation process significantly more efficient and more transparent. We know that we can accomplish this."