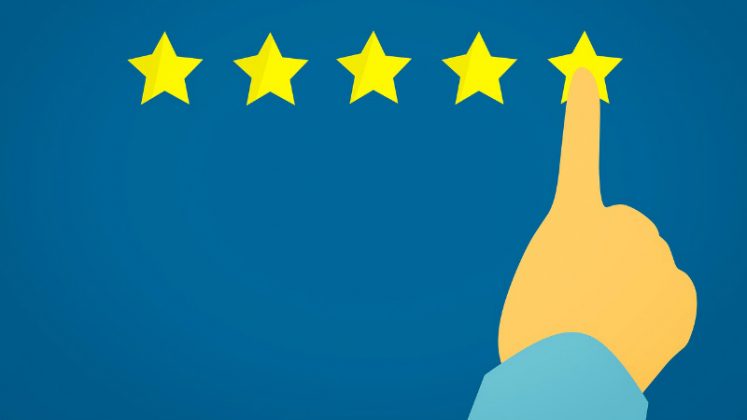 Zendesk has announced two new platform capabilities to enhance customer engagement. The first is Gather, a community forum designed to provide guided assistance to customers looking to answer questions. The second is Sunshine Conversations, which leverages the technology form its acquisition of Smooch. It fulfils the commitment made by Warren Levitan, VP Conversation Business at Zendesk earlier this year.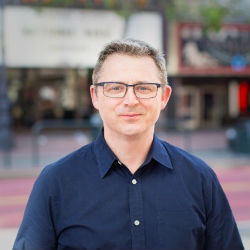 Adrian Mcdermott, President of product, Zendesk explained their purpose is to: "Help our customers build richer experiences and more engagement with their customers".
He argues that companies that succeed have built better customer experiences than others and cited Zendesk clients Netflix, Airbnb and Uber as examples.
What is Gather?
At first glance Gather seems just like another community forum that have been around for years. Zendesk is claiming this a "powerful  new product" that creates a community where customers and company experts can engage and answer questions.
Shawna Wolverton, Senior Vice President, Product at Zendesk commented: "Customers expect relevant and real-time support, which can be challenging to provide at scale.
"Gather is a way to leverage customer and product experts to provide service representing a wide variety of viewpoints. It's a place for companies to capture, organize, and share feedback for teams across support, product, engineering, and more. Using a community tool to listen to customers will improve relationships and ultimately their experiences."
Gather aims to enable conversations between customers. The advantage is that this enables support at scale with greater trust. The platform works with three user roles: members, moderators and administrators.
Zendesk sees this as more a greenfield solution, it supports the ingestion of data from other communities but not, it appears, in an automated way. When asked, it mentions using Google Docs to import historical content which seems cumbersome.
The user roles in Gather
Members are the vast majority of the community. They can post, answer questions, comment and subscribe to posts or topics that interest them. Importantly, and where it differs from a standard community, is that members have access to a search button that enables them to search both the community and a product knowledge base. Members are able to @mention others and it has several other expected features.
Admins can promote members to be moderators. They look after the community, check and approve posts or flag them as spam. They are assisted in this task by Datavisor, a spam detection solution which flags posts for moderators to check.
Administrators will normally work in the service function of the organisation. They can create separate communities for different brands, promote members and set their authority levels. Admins can leverage Gather API's to create more content richness. Additionally, they also have access to a dashboard that delivers usage analytics.
Gather already in use
Zendesk already has some early adopters of Gather that are seeing significant benefits. Invision, a company that provides a digital product design platform, is one. Since launch, on average each community post gets 770 user views. One benefit is that it has significantly reduced the load on the service teams. It also provides a hub where expertise is shared amongst the user community.
Sean Kinney, Senior Director of Support at InVision said: "Gather lets us focus our service resources on supporting customers that need more expertise. Our enthusiastic community of designers help each other with issues that arise, and we've seen some exciting, genuine conversations happening between our customers as a result."
Another is Khan Academy, a non-profit that builds educational courses. It has found that 1 in 3 customer questions are asked in the community. It has also extended its purpose beyond supporting the Khan Academy. Members ask and answer in-depth knowledge-based questions in addition to wider educational subjects. Admins are now better informed about the challenges and needs of its customer base.
Discord is a voice and text platform for gamers. Danny Duong Director of CX and community management commented: "Gather empowers us to have an honest, open dialog with insightful feedback"
Sunshine Conversations
The second new product, adds a fourth component to the Zendesk Sunshine platform. Enterprise Times discussed the other three components of the platform: Profile, Objects and Events with Luke Behnke, VP Product at Zendesk earlier this year. Conversations adds an API based platform. It enables companies to integrate different communication channels to their applications, websites and other solutions.
This adds a common communication platform for the whole business to interact with customers. This should help to eliminate the silos that Sales and services have historical been delivering. McDermott noted that: "The future is here but it is unevenly distributed across the world, we are moving to conversational exchanges." They are already commonplace in some regions. He gave the example of WeChat where it is possible to book a hotel and travel using a single interface.
Smooch underpins the platform
Sunshine Conversations provide the platform, underpinned by Smooch, to deliver chatbot and AI based conversions through multiple channels. Handovers are seamless with full conversation history. Customers can also integrate catalogues and include multimedia such as images and videos into the conversations as required. A completely automated service can be created by embedding programmed payment solutions. These can be configured to fallback to a human if required.
Importantly, these conversations are continuous across disparate channels as long as Sunshine understands who it is talking to. It already supports APIs to a number of other platforms. This includes: Facebook Messenger, WhatsApp, LINE, WeChat, Telegram, Twitter DM, Viber, Kakao Talk, SMS text, RCS, and through native web, iOS and Android apps.
Warren Levitan, Vice President of Conversational Business at Zendesk said: "Messaging is evolving from a simple communication channel into a new interface for businesses to connect, engage, and transact with customers. We're excited to power the future of conversational business in which companies can extend traditional support and sales conversations into rich and interactive messaging experiences."
Improving Net Promoter score
Zendesk referenced 4 Seasons. It saw a 7 point increase in Net Promoter score using Chat. however, it leveraged Smooch rather than the newly launched Conversations. Marco Trecroce, Senior Vice President and Chief Information Officer of Four Seasons commented: "At Four Seasons, our people are the most important element of the guest experience. We therefore look to leverage technology in a way that lets us get more personal.
"When it came to building a global messaging solution that would connect guests with our colleagues on property, we wanted to ensure that our guests had the ability to message us on their preferred channel and in their preferred language. Sunshine Conversations was the only platform that met all of our global requirements, and allowed us to provide a truly personalised service that is safe and secure."
Voice is the one channel yet to be fully added. While Zendesk supports speech to text for voicemails, it has not yet progress to delivering speech to text for phone calls. That will no doubt come in time as the transcription improves to deliver a solution in near real-time.
Sunshine Conversations is only available to purchase in US$. It is unclear whether it can be hosted outside the US currently. Pricing starts at US$145 per month, while Enterprise plans start at US$5,000 per month plus usage. It is also unclear what is meant by usage.
Enterprise Times: What does this mean
This solution was underwhelming in some ways. That it provides uers with agents to another communication channel is a good thing. However, with the exception of the albeit powerful search engines, it is definitely first generation. There currently seems little integration between the forum and other customer touch points. While these could be built, integration into other Zendesk applications such as support seemed lacking. There was also a lack of features compared to other existing community sites.
Companies are able to brand the content. It will certainly deliver a benefit for companies that do not yet offer such to its community. There is also the challenge faced by many communities of creating them but not winning engagement. Zendesk will need to consider how it supports companies to actually leverage the solution and build up communities. There are many bulletins and forums that have died a death through lack of usage. The analytics around it should help though. Gather will be priced at $9/9 Euros/9 GBP per agent per month.
Sunshine Conversations see the embedding of Smooch into the Zendesk platform. This is an important step for Zendesk. It means that the functionality of Smooch can move forward faster. While Zendesk is reliant on customers utilising the API's, it will be interesting to see what else they add and how much they can move this developer requirement to configuration.
As 4 Seasons has shown, there are clear benefits in certain industries to adopting modern communications channels. Conversations enables companies to do so, in a seamless omnichannel experience.