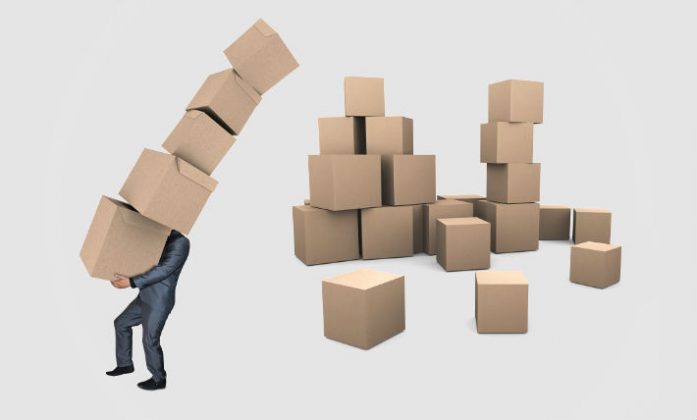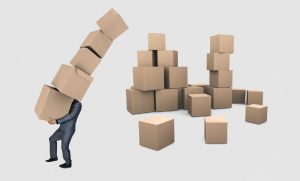 Infor has announced yet another partnership at Inforum, this time with QAD Precision. This is the fourth that it has entered into during Inforum. It announced a partnership with BPM provider Signavio. Over the last few days, Talemetry and Cronofy have also announced integrations to Infor HCM.
Infor competes with QAS in the automotive market but there are some natural synergies between Infor Nexus and QAD Precision that this new partnership looks to leverage. This brings together two of the nine leading Global Trade Management Software (GTMS) solutions. QAD Precision will bring multi-carrier parcel execution capabilities into the Infor Nexus Network.
Steve Gardner, president of QAD Precision, said: "QAD Precision and Infor Nexus both believe in the power of digital transformation to help our customers manage critical business processes. This partnership offers Infor Nexus customers a seamless integration from their global transportation management system to QAD Precision's global multi-carrier network for parcel shipping and tracking."
It is that granularity of parcel shipping that Infor Nexus is now able to take advantage of. As Gardner added: "Parcel volumes continue to grow, and multi-carrier parcel shipping and tracking has become mission-critical for many global enterprises. We look forward to working with Infor Nexus and believe this partnership is a great fit for both companies to meet the challenges of Infor's global enterprise customers."
According to Pitney Bowes' annual Parcel Shipping Index annual parcel volumes are set to grow from 63.6 billion in 2016, to more that 100 billion by 2020. By 2017 the volume had already grown to 70.4 billion parcels a growth rate of 17%. QAD research found a slightly higher growth in 2017 at 17.3%. This is important with the convergence of industries manufacturers are now starting to ship goods direct to the end customer.
The last mile delivered with QAD Precision
Enterprise Times spoke to Monica Truelsch, Director, Solutions Strategy and Product Marketing at Infor Nexux about the integration. The integration is in the latter stages of testing with one early adopter customer using the solution. That customer is a manufacturing company based in Asia and is leveraging QAD Precisions visibility of the parcel network in Asia, Europe and US.
What is the integration? Truelsch answered: "We have integrated the precision software parcel planning and execution system with our Infor Nexus transportation management solution. It is now possible to shift from ocean planning and transport and air freight all the way to roads and parcel. Truly one of the last link in our multi modal transport system."
Nexus users are therefore able to gain not just visibility but also enable orchestration of their supply  chain from end to end. QAD Precision will enable manufacturers delivering personalized products to individuals, to monitor and take actions across the whole of their supply chain, from end to end. The integration supports single sign on, leveraging the Infor Ion platform to do so. They do not have to login into the Precision platform and the solution is offered at no additional cost according to Truelsch.
To take advantage of the additional functionality that Precision offers, customers can get a license for QAD Precision. This would be at an additional cost. There is currently no integration in the other direction with QAD Precision users having no visibility into the Infor Nexus Network. This, however, is in the plan. Truelsch commented: "Not as yet, that type of more mature data integration leveraging is something to come along as we have more customers on platform."
Finally ET asked Truelsch what was important about this announcement and integration, she answered: "We felt it important for the marketplace that the Infor Nexus solution which is very often seen as a global logistics platform which is very ocean or air cargo centric actually has a very comprehensive and multi modal solution and the partnership with QAD Precision is just more evidence of the multimodal solution that is available on that platform."
Enterprise Times: What does this mean
This is a significant coming together of two Global Trade Management Software solutions. While it strengthens the Infor Nexus solution there is also potential for Precision to gain some access to the GT Nexus platform. Precision may also gain some additional customers if they need the additional functionality the Precision platform can offer. The main benefits seem to lie with Infor Nexus and more importantly its customers at the moment though.
Rod Johnson, EVP and GM, Americas, at Infor, summarized those benefits saying:  "Infor Nexus continues to enable significant performance improvement through digital transformation in the most complex supply chain operations at leading enterprises around the world.
"For companies in pursuit of a next-generation supply chain network that is real time, intelligent and self-orchestrating, the global logistics capabilities of our Network Transportation Management solution contribute to power better freight spend control, optimized carrier service levels, and the multi-party synchronization necessary to fulfil on customer promise. This new partnership expands our multi-modal coverage to include the fast-growing parcel shipping segment."
This is a smart play by Infor. It completes the visibility and ability to orchestrate the last mile of deliveries. Importantly Infor Nexus will also start to collate the data enabling it to further optimise the end to end transportation of product.