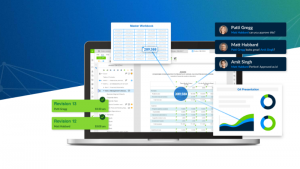 Workiva, a cloud provider of connected reporting and compliance solutions, is linking up with Blackline and FloQast. Blackline is an accounting automation software vendor and FloQast is a provider of close management software created so that accountants can close books faster.
"Many of our customers use BlackLine to automate balance sheet reconciliations and other processes they need for a successful financial close before they use the Workiva platform for reporting and compliance," said Mike Rost, Vice President of Partners and Alliances at Workiva. "With this new integration, our joint customers will be able to benefit from better transparency across applications and a higher level of trust and confidence in the data they report."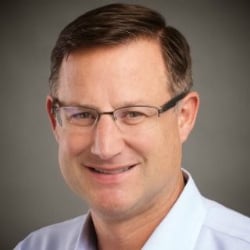 The BlackLine dimension
Workiva and Blackline have announced the availability of a platform integration which assists joint (Workiva and Blackline) customers streamline financial reporting processes. The integration will enable users to connect and transfer data between their two platforms which should improve accuracy and transparency in the record-to-report process by:
being seamless (in the integration)
saving time
reducing risk.
"Thousands of leading finance and accounting teams around the globe have adopted BlackLine for our comprehensive account reconciliation and close automation capabilities and Workiva for its connected and trusted reporting," said Michael Otto, Vice President of Global Strategic Alliances at BlackLine. "By working together, we believe we are creating additional customer value by offering a whole new level of control, transparency and accuracy."
The FloQast dimension
The partnership between Workiva aims to streamline financial close and reporting processes for high-growth private and public companies. The partnership will include product integration and mutual referrals.
Workiva and FloQast plan to offer together a beginning-to-end connected reporting and compliance solution to private companies as well as to companies before and after they issue an Initial Public Offering of stock. This integration, available in 4Q 2019, will enable users to connect month-end close data from FloQast with all other business data in the Workiva platform.
"Financial and performance reporting relies on the timely and accurate delivery of the month-end close data," said Ken Sims, Senior Vice President of Business and Corporate Development at FloQast. "Our integration with Workiva appeals to many of our high-growth private and public customers, which more and more are turning to close management, along with financial and performance reporting solutions, to add process efficiencies to keep pace with the demands of their growing organizations."
Enterprise Times: what does this mean
Teaming up to improve financial closing and reporting processes makes sense. Both of these platform integrations should improve data accuracy and transparency.
More significantly, adding such integrations with other platforms places Workiva neatly at the centre of an expanding enterprise accounting function which can address compliance requirements within Workiva's cloud platform. By streamlining documentation reporting in Workiva's connected environment, enterprises will be able to manage risk assessments as well as produce necessary reports and even produce evidence, issues and findings in real-time (assuming these integrations do work).