Ivanti has announced what it believes is a significant investment into its EMEA partner community. Its purpose is to encourage channel growth and success and enhance partner relations.
James Anderson, Area VP of Channel in EMEA said, "We are continuing to significantly invest in our Channel as our partners are essential to Ivanti's future success and ambitious plans for growth. Our three new initiatives will help partners to increase their profitability, drive further investment in our technology and significantly enhance the way that they can help us deliver on our promise of Unified IT."
Ivanti's new partnership initiatives
To accomplish this, Ivanti is launching three new EMEA channel initiatives:
a new Platinum Elite partner status within its Partner Program – to recognise and reward success
a deal registration promotional period – to maximise partner profitability
an enhanced partner portal with new resources and integrated IT systems to drive more efficient business.
The Platinum Elite level will recognise those partners invested in driving Ivanti's vision of Unified IT to their customers and who have built strategic and collaborative working relationships with Ivanti. The long-term vision is to expand the numbers of participants at this level, where the Platinum Elite partner status already belongs to four EMEA partners:
Softcat
COMPAREX (Netherlands)
SCC (France)
invent AG.
Softcat is an IT infrastructure provider in the UK. It achieved membership of Platinum Elite status because of its consistent year on year customer growth across all of Ivanti's solutions. It has been Ivanti's Security Partner of the Year for the last two years as well as winning recognition Ivanti Interchange events.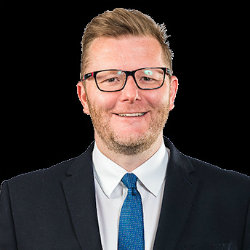 James Baker, Alliances Director at Softcat, said: "We're thrilled to be one of the first Ivanti partners to achieve Platinum Elite partner status and are excited to see our relationship go from strength to strength.
"Ivanti's concept of Unified IT blends perfectly with our own offering which adds significant value to our customers' businesses and has increased our market proposition. We are very much looking forward to continued success and driving additional growth over the coming years."
The other two initiatives
In addition to the new Platinum Elite status, Ivanti has absorbed feedback and will also offer partners increased discounts for deal registration. The intention is to:
encourage growth
build Ivanti's partners' investments in Ivanti's solutions.
This initiative, available to all Expert Solution Provider (ESP) partners until the end of 2019, will reward:
growth in new customer acquisition
sales of new technology to existing customers.
in addition, Ivanti is extending its partner portal as part of is company-wide initiative to maximise efficiency across the business. The portal currently has four main functions:
sign up and initial engagement
training and education programmes
sharing of marketing campaigns and assets
deal registration.
The upgrade will be a multi-stage process. The first stage goes live in Autumn 2019 and will see a full integration with Ivanti's internal Customer Relationship Management system; this should streamline business processes and enhance user experiences. This new capability will allow SLAs to 'register' all deals and thereby enable deal tracking as well as guaranteeing response times (in effect, increasing the speed at which partners can deliver solutions to customers).
Phase two, which will commence in early 2020, will enable distribution partners to quote for new business directly from the portal. Ivanti's goal is to reduce order to license fulfilment to as little as 15 minutes.
Enterprise Times: What does this mean
Ivanti sells itself as unifying IT and Security Operations to manage and secure the digital workplace. From PCs to mobile devices, VDI, and the data centre, Ivanti discovers IT assets on-premises (and in clouds) to:
improve IT service delivery
reduce the risk with insights and automation.
The new initiatives for partners are, Enterprise Times might argue, a logical extension of what it sells to IT. Any business claiming to unify IT and Security operations to manage and secure the digital workplace needs to make sure it offers the equivalent to its most important business partners – otherwise it risks looking dumb. To Enterprise Times it is Ivanti's phase two enhancements that appear to be the most significant, if they do speed up processes.