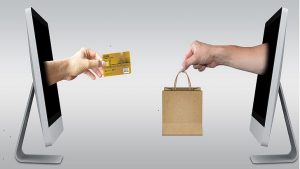 Let's be honest, contemporary shoppers have it all these days when it comes to the art of shopping. Technological innovations in the digital age have given people limitless power to shop in an eclectic range of multi-channel ways. This can be across any connected device or medium, from an influencer's Instagram page to an in-store iPad or their mobile phone.
Advances in augmented reality and AI have also unleashed new ways to shop online. These technologies give shoppers personalised product recommendations that reflect their unique interests and needs.
Smart algorithms are now doing the hard work at scale to analyse shopper interests so that the products they love are automatically displayed on the site when they land. Or even on interactive mirrors in new high-tech fitting rooms that are slowly cropping up in a local bricks-and-mortar store near you.
Let's not forget voice and image searching. Customers can now simply snap a picture of an outfit they like and upload the picture to an image search engine to find similar looks in seconds. Or if they need some assistance from Alexa to help them with the product discovery journey, all they have to do is ask with their voice.
In this cutting-edge but increasingly confusing environment, new technologies arise just as quickly as the trending products, which come and go as fast as the latest social media hashtag or trending must-have look. This makes it increasingly hard for visual merchandisers to keep up. If they want to do so in a proactive way, then they must innovate in order to keep shoppers engaged with the right products on the right devices at the right time.
Overcoming overload
Shoppers can also feel bombarded even if the ways they shop have become easier and more diverse. Information overload is now a modern-day cause of angst for many. Digitally native Generation Z shoppers on average witness over 200,000 marketing messages before they reach the age of 15. If visual merchandisers want to filter through this noise, then they must include two essential components within their merchandising and online shopping experiences.
Firstly, they must ensure that they craft an irresistible brand proposition that is authentic and unique. This must then be joined by an online experience that is personalised to the unique interests and browsing behaviours of every individual consumer. This will help each and every shopper navigate the complex web of options open to them while serving up relevant products that will tempt their individual tastes.
Secondly, businesses must make the experience of omnichannel shopping as easy and trouble-free as possible. This must be regardless of where the shopper decides to shop, be it at home on the sofa while they watch TV or when they are on their mobile phone and on the move.
Future-proof tactics
Merchandisers in the know are realising these goals through the smart application of future-proof technologies that are driven by artificial intelligence, but guided by humans. Using these algorithmic systems, they can analyse and determine customer interests and intent in real time. This is achieved by interpreting browsing and purchasing data across multiple shopper touchpoints, making the complex web of modern shopping scenarios much easier to interpret. Brands can then utilise these insights to automatically merchandise and personalise the shopping experience at scale for diverse customers across different shopping scenarios. This keeps every shopper happy and engaged, no matter how they choose to shop and what they like.
Smart brands are also adapting and curating these automated processes at the right moment to push trending products as soon as they drop, from the latest celebrity outfit to the next Instagram influencer's favourite product. By combining these automated and curated processes, visual merchandisers can simultaneously meet and exceed commercial targets.
At the same time, the hyper-personalised experiences for each and every consumer can also reflect the hottest real-world trends. This helps both the retailer and the shopper make sense of modern complexities and gives both a clearer path to their intended destinations, whether this be the perfect product or exceptional business results.
This is why brands should embrace flexible automation and technology as the key solution to both their own merchandising challenges and the problem of increased customer choice. When they do so, they make the journeys to both destinations much easier, making the complex landscape of ever-evolving technology much clearer to navigate.
---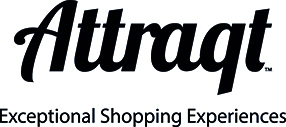 Attraqt enables the world's leading brands and retailers to deliver exceptional online shopping experiences. We achieve this by combining and augmenting the power of smart automation with human creativity and inspiration.