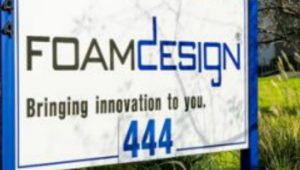 Foam Design specialises in close-tolerance foam packaging products. When it outgrew its previous production management system, IT Manager, Chase Erwin, had to identify and implement a more robust and flexible ERP system. After researching several different products, he selected the Global Shop Solutions ERP software.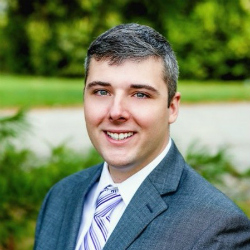 According to Erwin: "We chose Global Shop Solutions … mainly for its superb inventory control and job costing capabilities. Our old system had no true costing visibility, which meant we had to guesstimate every time we quoted a new job.
"The customizable Dashboards in Global Shop Solutions give us accurate real-time and historical costing data that has significantly improved our estimating and quoting processes."
Foam Design
Foam Design is a is a family-owned business. It designs and manufactures precision foam packing for the defense, aerospace, oil eraser and filtration industries. Accurate inventory and job costing for complex jobs is a necessity. Many of Foam Design's largest jobs involve up to 60 different subcomponents. This requires the building of complex and lengthy bill of materials (BOMs).
The company's previous ERP system could not tie material (issued to subcomponents) to the parent job. As a result, this:
created inventory and costing problems
made it difficult to track and manage work in process (WIP) to finished goods (FG).
"With Global Shop Solutions, we can do WIP to FG with each subcomponent," says Erwin, "and the system keeps it all in one lump sum in the parent account. We can also track the progress of each subcomponent through the BOM to make sure it gets issued to the correct job.
"Instead of our plant manager having to spend a lot of time manually checking every job, shop floor supervisors simply log into Global Shop Solutions ERP software to verify that all materials and costs have been issued correctly."
The business impact
The new software also saves time when managing stock inventory. Two of Foam Design's biggest customers require it to stock a finished goods inventory. This allows them to draw down from the stock as needed throughout the year. With its minimum inventory and safety stock features, the Global Shop Solutions ERP software ensures Foam Design has the inventory on hand.
Furthermore, Foam Design's old ERP system created costing issues around labour tracking. Because the system could not export data cleanly, accounting personnel had to:
copy and paste labor data into an Excel spreadsheet
manually manipulate the data to make it usable.
The Global Shop Solutions ERP software now seamlessly exports all data into whatever format is needed. According to Erwin, the time savings in this area alone has reduced the accounting department's workload by some 25%.
In a different area, the new ERP solution offers the ability to customise dashboards. One 'favourite' is a custom sales order dashboard created using the GAB (Global Application Builder) application. This custom dashboard (which is available to all Global Shop Solutions customers via the online ARC store) serves as a gateway to everything Foam Design's office workers need to perform their jobs.
Enterprise Times: What does this mean
Transitioning to a new ERP system is always a major undertaking. To ensure it went well at Foam Design, Global Shop Solutions assigned a project manager and two experienced consultants who worked onsite to guide Foam Design through every step of the process.
One lesson to take away came from this involvement. By taking the time to learn about how Foam Design works, the transition from the old ERP to the new reflected what Foam Design specifically needed. It was not just a 'standard' conversion and the support continued until Foam Design went live.