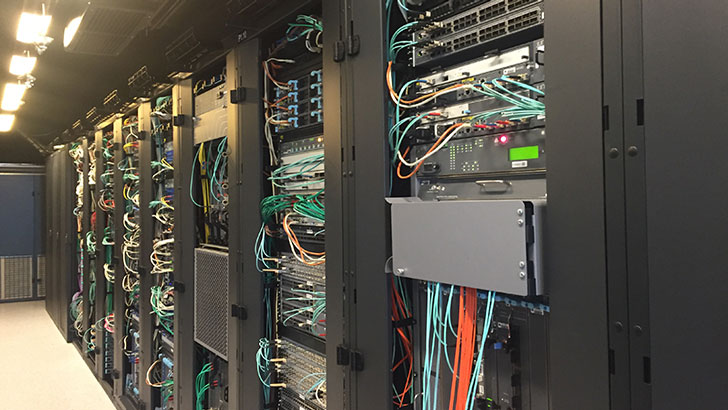 There are still a lot of myths around migrating applications to the cloud. One of these is that  putting an application into a VM and uploading it to the cloud means it is simple, will ensure it has limitless resources and all at a bargain basement price. Using those resources effectively, however, is a challenge that a lot of organisations have discovered is not simple. Over allocation leaves organisations paying for resources they don't need. In effect, they are repeating the same resource wastage as their pre-cloud environments.
To help organisations get it right, iland has released a set of updates to its cloud migration tool, iland Catalyst. Catalyst is a free tool designed to analyse existing VMware infrastructures prior to their move to the cloud.
According to Dante Orsini, Senior Vice President, iland: "Whether it's your first time moving to the cloud or if you're adding more workloads and applications, the last thing you want to do is worry about guessing if your environment is capable of leveraging the cloud and the cost to get there.
"iland Catalyst removes that stress for customers around the world and helps our partner community right-size the cloud for their customers. And the new features we're announcing today, make Catalyst even more precise and easier to use."
What does iland Catalyst do?
iland Catalyst provides IT teams with a complete view of their VMWare environment. This ranges from resources consumed to where the VM's are located. The latter is important. Poor placement of a VM can result in it being moved regularly which impacts performance for applications in the VM and other applications on the network.
For those moving to cloud, this provides an idea of what resources the VM uses, so they can set up their resource requirements. It shows peaks and troughs which is essential to ensuring that unused resources are released when not in use to save money. This is an area where many organisations still struggle with control.
Another target for IT teams is backup and more importantly, Disaster Recovery. Knowing the resource requirements of a VM allows the DR team to plan more effectively.
According to iland, Catalyst enables:
match cloud resources with application requirements
ensure workloads are compatible with iland cloud services
determine the bandwidth needed to optimise application performance
estimate service costs per month and ad hoc periods
provide network analysis to ensure the feasibility of backup, disaster recovery and migration use cases while providing initial seed and ongoing data transfer times.
Organisations who are using multi-cloud environments to move VMs to the most effective location, will be able to use this data to understand both the requirements of a VM and the impact of moving it. It means they can match cost of deployment with availability of resources.
What is in the new release of iland Catalyst?
In its announcement, iland calls out five new features. They are:
The ability to calculate annual long-term retention objectives on cloud-based backup scenarios
Mac OS support to provide Catalyst capabilities for both Windows and Mac environments
A Veeam Cloud Connect Replication storage calculator to predict storage needs on Veeam-based disaster recovery environments
Veeam Scale Out Backup Repository (SOBR) object storage calculator to size cloud archives
Speed-test and bandwidth assessment capabilities for iland's datacentre in Melbourne, Australia in addition to its eight other global datacentres in Sydney, Los Angeles, Dallas, Washington, D.C., London, Manchester, Amsterdam and Singapore.
The addition of support for Mac OS is an interesting one. While there is usage of VM on Mac OS, it tends to be more developer than deployment. It will be interesting to see how many customers use this feature.
Providing the assessments for multiple datacentres makes sense. It means that customers can match workload and user locations to where they deploy. For an increasing number of cloud-based applications, latency is an issue. Being able to know the latency and other limitations of a datacentre helps make a better decision.
Enterprise Times: What does this mean
There are still organisations that believe moving to cloud is as simple as dropping an app into a VM and then pushing it down the wire. It is not. Dependencies, latency, resource requirements, compliance requirements and cost are all critical to getting this right. iland Catalyst doesn't promise to solve all of these but it does provide a view of some of them.
Perhaps the biggest gain here will be better initial sizing of cloud requirements and ongoing resource usage. Those organisations with a mature cloud-based strategy have realised that CAPEX savings can be quickly lost if OPEX costs are rampant. While cloud operators talk about quick release of unused resources, IT operations teams have to make that happen. If you don't know what resource usage should look like, you cannot spot resource waste.
This is where Catalyst arguably has its biggest impact. It not only provides a view of existing pre-cloud environments but can also be used once VMs are in the cloud. This means that organisations can see how being cloud-based has changed the profile of a VM. It also gives them a set of data that will make the move to multi-cloud easier. This is because they can compare costs in the current cloud environment to others.