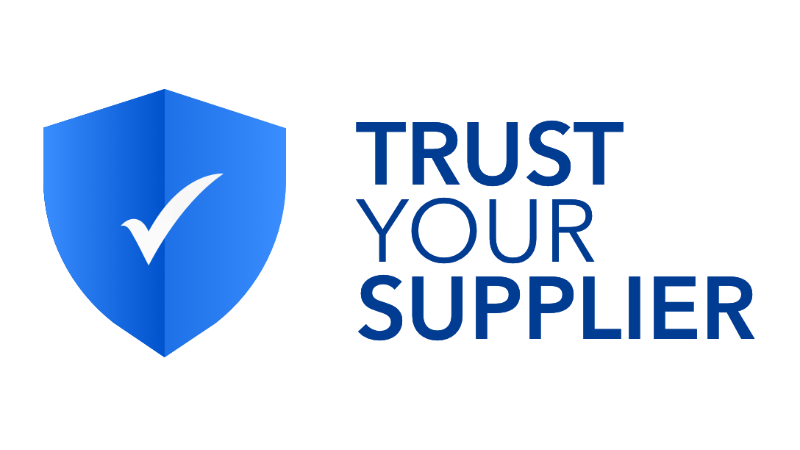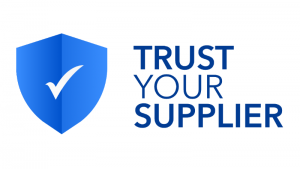 IBM and Chainyard have announced Trust Your Supplier (TYS), a new blockchain network designed to improve supplier qualification, validation, onboarding and life cycle information management. Founding participants include Anheuser-Busch InBev, Cisco, GlaxoSmithKline, Lenovo, Nokia, Schneider Electric and Vodafone – alongside IBM – in the network. All share the common goal of solving challenges related to supplier information management.
"Blockchain has the ability to completely transform how companies onboard and manage their supplier network for the future," said Renee Ure, Chief Supply Chain Officer for Lenovo's Data Center Group.
"Through Trust Your Supplier, both buyers and suppliers will the see the procurement benefits of blockchain through reductions in cost, complexity and speed."
The IBM/Chainyard connection
IBM's industry expertise added to Chainyard's product capabilities building on IBM Blockchain Platform have brought this solution to market. Traditional methods of managing suppliers often involve cumbersome manual processes, which make it difficult, throughout the lifecycle of a supplier, to:
verify identities
track documents, for example ISO certifications
access bank account information
see tax certifications and certificates of insurance throughout the lifecycle of a supplier.
By adopting a decentralised approach with an immutable audit trail built on blockchain, Trust Your Supplier hopes to:
eliminate manual time-consuming processes
reduce the risk of fraud and errors
establish (one day) frictionless connectivity across supply chains.
The relevance is demonstrated by the (2018) expectation that blockchain will support the global movement and tracking of $2Tn worth of goods and services each year.
Trust Your Supplier and blockchain
Trust Your Supplier creates a digital passport for supplier identity on the blockchain network. This enables suppliers to share information with any permissioned buyer on the network.
Blockchain ensures the permissioned-based sharing of data sharing over the network which should:
reduce the time and cost associated with qualifying, validating and managing new suppliers
in parallel create new business opportunities between 'already verified' suppliers and buyers.
Third-party validators – such as Dun & Bradstreet, Ecovadis and RapidRatings – can provide external verification or audit capabilities directly to the network.
In addition, the Trust Your Supplier blockchain network can:
connect existing procurement business networks (by relaying necessary supplier data required for exchanging purchase orders and invoices)
avoid the need for suppliers to enter this data in multiple different networks
automate the on-boarding process to those networks
link the IBM Supply Chain Business Network to Trust Your Supplier (using open industry programming interfaces for access to existing verified supplier information).
The Trust Your Supplier network is currently in limited availability with existing participants. Plans for commercial availability are later in Quarter 3 of 2019. The Trust Your Supplier sits on the IBM Blockchain Platform, hosted in the IBM Cloud.
"Working with IBM and Chainyard on this blockchain initiative represents a great opportunity for Nokia to further enhance our suppliers' experience and optimize the onboarding process," said Sanjay Mehta, Vice President Procurement, Nokia. "Using the latest technology to address a classical challenge will be of benefit for everyone, and further increase the speed of using innovative solutions."
Enterprise Times: What does this mean
IBM has over 18,500 suppliers around the world. It says it plans to start using the Trust Your Supplier network, initially onboarding some 4,000 of its own North American suppliers over the next few months. IBM Procurement projects:
a 70-80% reduction in the cycle time to onboard new suppliers
a potential 50% reduction in administrative costs within its own business.
For Enterprise Times two aspects stand out. The first is that this is logical, a natural use of blockchain to eliminate (or at least reduce) process inefficiencies. Onboarding a new supplier to the blockchain once, with the results then shared, is far preferable than each participant having to do it.
The second is a nagging uncertainty. IBM has its fingers in so many blockchain pies (see here or here or here), that, from outside, it looks as if it may trip over its many blockchain investments and/or create a new 'ball of wool' integration challenge for the future – if these many initiatives are to complement rather than compete with each other.