People are upset and disappointed by the experiences brands are providing according to a new study conducted by Oracle. The research, "One Size Doesn't Fit All," undertaken with Customer Bliss, includes insights from 1,100 US consumers across four generations. It found 43% of people blacklist brands that fail to meet their expectations. Furthermore, a lack of trust in brands is making it increasingly difficult to influence purchasing behaviour.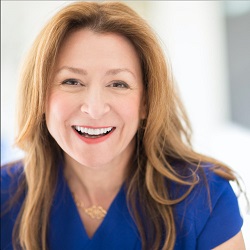 "Relationships between brands and consumers begin when a customer has faith in a company and trust must be constantly earned. It cannot be bought and can be easily lost," said Jeanne Bliss, Founder of Customer Bliss.
"As this study shows, consumers are attracted to brands that go the extra mile to deliver personalised experiences. Brands that are willing to take decisive action when their expectations are not met. The key takeaway here is that one size doesn't fit all. If brands invest in customer experience, your customers will invest in you."
Disappointed consumers are taking action
The majority of consumers (82%) have had an experience with a brand that is disappointing or upsetting. More than three quarters of consumers (78%) say they have had an experience where they were not satisfied with the customer service provided. As brands fall short, consumers are taking decisive action.
Almost half (43%) of consumers have blacklisted a brand as the result of a bad experience. More than one third (34%) of consumers said they would never shop with a company again after one bad experience.
Eighty-eight percent of consumers share their negative experiences. The majority will tell their friends and family (59%). However, only 35% will contact a company to give it the chance to resolve the issue.
When asked to equate contacting customer service to another experience, consumers' selected unpleasant situations, like going to the dentist (18%). Stubbing your toe (13%) or an awkwardly long hug (13%) were also cited in the research.
Friends and family
The study found that it is increasingly difficult for brands to influence purchasing behaviour. Furthermore, consumers have little trust in influencers, celebrities, politicians and tech-related sources – social media, mobile advertising and voice-activated services.
Consumers are twice as likely to trust family members (77%) and friends (75%) than any other source for shopping recommendations. The next most trusted source is colleagues (38%).
Politicians (2%), celebrities (7%), a company employee you engage with online (12%) and influencers/bloggers (14%) are among the least trusted sources of shopping recommendations.
Consumer trust in technology was also limited. Ninety-two percent of consumers do not trust recommendations from chat or messaging pop-ups on websites. Eighty-nine percent of consumers do not trust voice-activated services like Alexa or Siri. Eighty-one percent do not trust ads on mobile devices. The most trusted source of tech-driven recommendations was social media ads, which are trusted by just 23% of consumers.
Failing to Personalise
Consumers are willing to pay a premium for personalised and novel experiences. More than half of consumers (57%) are comfortable sharing personal information to receive a better experience. But the majority of consumers do not expect brands to deliver.
Forty-one percent of consumers, and almost half of Millennials (47%), are willing to pay as much as 20% more for an impressive customer experience.
Sixty-eight percent of consumers think it is important for retailers to tailor its experience based on their tastes and preferences.
Forty-two percent of people buy from a company that offers novel ways to experience its products and services. This is especially true for Gen Z (58%) and Millennials (56%).
Consumers from different age groups have very different attitudes toward sharing personal information. Sixty-four percent of Gen Z and Millennial consumers are comfortable sharing personal information to receive better experiences. In contrast to 50% of Gen X and 35% of Baby Boomers.
Despite this clear demand, only 15% of consumers expect brands to deliver personalised interactions based on their tastes and preferences.
Consumers expect flexibility and freedom
When asked about their expectations of brands, consumers noted that they expect to have the flexibility and freedom to subscribe to products and services and the ability to return products or services for free that don't meet expectations.
Seventy-five percent of consumers currently subscribe to products and services, Ninety-seven percent report their number of subscriptions will either increase or stay the same over the next three years. The popularity of subscriptions increases dramatically as consumer age decreases. Eighty percent of Gen Z subscribes to a movie/TV service compared to only 40% of Baby Boomers.
Consumers also expect to have the flexibility to return products for free (66%). They also expect to get a refund when a product or service does not meet expectations (64%).
Only a small percentage of consumers expect a brand to have a social media presence (15%), a stance on social/environmental issues (9%) or political issues (4%).
Consumers also want flexibility around when and where they purchase products. Respondents listed surprising places for buying products including standing in line to buy the product in store (17%). While in a meeting at work (9%), while driving (9%), while on a date (6%) or in the shower (4%).
Enterprise Times: What this means for business?
In today's marketplace, the customer experience is paramount. Increasingly in business, companies do not compete on price or value. Customer experience is the new frontier. Customers share experiences online, rate the service offering and review every aspect of their experience.
As the One Size Doesn't Fit All report suggests, 'Customer experience is the new battle ground and consumers are hyper-attuned.' Brands often implement new tools, platforms or solutions based on scant 'hear-say' evidence. There is no trialling, A/B testing or developing a proof of concept involving serious customer engagement. Hence, the low level of customer satisfaction this research has highlighted. For brands, it about getting back to basics. Providing customers with the simple tools that add value to their lives.