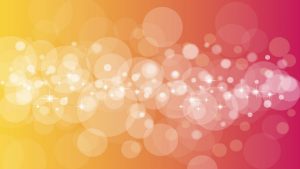 Darren Roos, CEO at IFS, continues to strengthen his leadership team. The latest appointment sees Merlin Knott appointed Global Head of Channel. A fellow South African, Knott has spent the last seven years at SAP. He was SVP Sales, Northern Europe for Leonardo and Analytics at SAP for the last three years. Before joining SAP he worked at GRC software vendor CURA and also spent time at Microstrategy. In some regards his career has come full circle as his first role was at the Softline Group, later to become Sage Pastel Accounting, an ERP solution that is widely used across South Africa.
Knott commented: "Partner strategy has never been so important for IFS. While the large enterprise software vendors revenues are stagnating, IFS is consistently delivering double digit growth. Our vision is for all customers to have choice as it relates to the deployment of our software.
"We also want them to have choice as it relates to the industry expertise and tier of partner. As such, there is a huge opportunity for our partners to share in our continued growth and success."
A long list to work through
This renewed emphasis on channel is important. As far back as 2016, Enterprise Times called out the need for IFS to grow its channel ecosystem. Knott is likely to be very busy in the new role. The recent acquisition of Acumatica gives IFS access to a large list of potential partners. A point that Roos was keen to point out in a recent interview. He said: "Acumatica has a great ecosystem of partners in North America and I have loads of customers looking for industry expertise in delivery partners. We can lean on those partners."
Knott will need to identify which of those channel partners has the industry knowledge that is applicable for IFS. In addition, which are capable of and want to grow to target the mid market. Only a few will be interested. If he is able to convince a percentage of the Acumatica ecosystem to also support and sell IFS then he will have succeeded. There is probably only a short time, where that opportunity exists. Expect announcements about IFS adding new partners to follow. However, adding those partners and then increasing sales are two different things. Roos may also need to make sure there is enough budget to help with joint marketing and to assist with training those partners up.
Roos added: "More than 50 per cent of our company's license revenue is derived from new clients which represents a great opportunity for partners to extend their business with IFS. Our focus remains to enable our customers to deploy our software quickly and limit customization to enable an evergreen application, that costs less to run than the legacy alternatives. A healthy ecosystem of partners is essential to achieving this. I'm excited to have someone with Merlin's experience on the team and look forward to his contribution to our growth."
Enterprise Times: What does this mean
Knott's appointment comes nine months after Alan Laing was appointed Managing Director in the UK. Knott will no doubt work closely with Laing given the latter's knowledge of UK and beyond partner market. Knott was three years as Executive Vice President Global Strategic Partnerships & Alliances at Sage. At the upcoming annual IFS conference in Boston, it will be interesting to see how Knott has evolved the IFS Channel partner strategy.