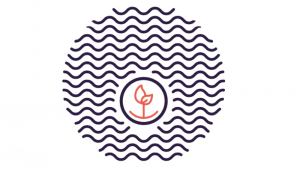 Koin Rewards, an ethical rewards platform built on blockchain, has integrated with leading financial API provider TrueLayer to provide customers with instant rewards via Open Banking. Customers will receive instant rewards for responsible and sustainable shopping while being able to offset their carbon footprint.
Francesco Simoneschi, CEO of TrueLayer, said: "We're always keen to work with companies that have an ethical offering or philosophy, which is why we're delighted that Koin Rewards has chosen TrueLayer. This is exactly the type of use case envisioned by Open Banking – helping an innovative company quickly develop its financial product so that more people can use it."
The objective
Koin Rewards is a fintech company which is seeking to "reimagine" loyalty through responsible shopping and tokenisation. In effect, Koin Rewards hopes to encourage better behaviour by providing recognition to people who consider and act for the general human good. To do this is is establishing an ecosystem which:
matches members with merchants that share similar values
put those members in control of the rewards they earn – through the Koin digital currency.
Koin Rewards is, therefore, building its community of both merchants and members, based upon shared values. The common objective is to:
promote responsible and sustainable behaviour
reward that behaviour with a digital currency.
Curt Hopkins, CEO of Koin Rewards, said: "The democratisation of financial data, provided by Open Banking, has wonderful potential for the loyalty industry, which is why our relationship with TrueLayer is so exciting. With TrueLayer, Koin Rewards have an alliance of shared ambitions to use financial data for the greater good, which marries nicely with the way we match consumers and merchants based upon their common values, encouraging responsible and sustainable production and consumption."
Koin Rewards, TrueLayer and Open Banking
By using Open Banking, Koin Rewards' members will receive rewards whenever eligible transactions process. At the same time members will be able to assemble a picture of their personal carbon footprint (akin to recording one's exercise regime and then review, and admire, one's virtuosity).
Once a Koin Rewards member registers hos or her bank account to the relevant Koin Rewards account, that member will earn rewards every time they shop at a participating merchant.
Members will then be able to spend their rewards in a number of ways. These include:
making donations to projects that support the UN's 17 sustainable development goals
investing in the member's own impact investing portfolio.
To achieve this, Koin Rewards is working with TrueLayer to design a solution that exploits TrueLayer's Payments API to provide their members and merchants with a better payment experience. The TrueLayer Payments API enables the initiation of a payment transaction directly from a user's bank account by an API call (with receipts of money occurring instantly). Among the advantages are:
instant settlement
low cost
bank security
low fraud risk
an audit trail
simple integration.
TrueLayer's aim is to become the leading provider of financial APIs which enable future financial innovation. This is why it building a range of APIs – including:
a Data, API to enable companies to access the financial data of their customers, securely and efficiently
the Payments API (as described above) for seamless, secure and near-instantaneous online payments.
Open Banking
Open Banking is a secure way to give providers access to financial information. It aspires to open the way to new products and services for individual customers. It also aims to assist small to medium-sized businesses obtain a better banking deal, via more detailed understanding of accounts and the consequent ability to make the most of one's monies.
To do this it must work with online and mobile banking. Possessing either of these means a traditional bank customer can start using Open Banking. This opens the door to new apps and websites from regulated providers already using Open Banking to create new services. Open Banking refers to these as Regulated Providers.
With Open Banking, one can make payments directly from a bank (or building society). Within Open Banking every provider which uses Open Banking to offer products and services must be regulated by UK's FCA (or a European equivalent). At the moment, nine big banks and building societies have enrolled on the Open Banking Directory, with others expected in the future.
Enterprise Times: what does this mean
There are three elements to this announcement. The first is from Koin Rewards. Despite Enterprise Times' suspicion of tokens and cryptocurrencies (and it is not the only one), the sustainability objectives are admirable. Then there is the decision by Koin Rewards to adopt the Truelayer APIs: again this makes sense.
But the TrueLayer API aspect becomes all the more interesting because of the Open Banking connection. Open Banking was set up by the Competition and Markets Authority on behalf of the UK Government as an initiative intended to introduce competition and innovation to financial services. Whether Open Banking will succeed is unknown. The fact that its embrace extends out to new fintech companies – like Koin Rewards and TrueLater – suggests that Open Banking is attracting innovation.