In a surprise announcement SUSE has announced Melissa Di Donato is to become its new CEO effective August 5th. The move was prompted by the news that Nils Brauckmann, in charge for over eight years, is to retire. Under Brauckmann, SUSE has become a Linux powerhouse despite seeing ownership change several times.
Earlier this year, Enterprise Times spoke to Brauckmann. He told us that one of his challenges was finding the right people to help grow SUSE. Di Donato, certainly fits that requirement. With six years at Salesforce followed by over two years at SAP, the latter as Chief Revenue Officer and Chief Operating Officer, Di Donato knows how to build growth. As CRO, she oversaw a 20% growth in SAPs revenue.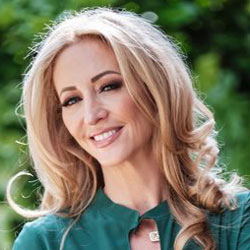 In the press release Di Donato commented: "There is no greater honour than to lead SUSE into its next chapter of accelerated growth and corporate development. SUSE is at the cusp of a historic shift as open source software is now a critical part of any thriving enterprise's core business strategy. We are well positioned to emerge as the clear leader of this shift, with our ability to power digital transformation for our customers at their own pace and with agile, enterprise-grade open source solutions, edge to core to cloud.
"What is unmistakable is our unlimited ability to deliver value to our community, customers, partners and shareholders – all of whom have been the bedrock of SUSE's success. As exciting as SUSE's growth and innovation have been over the past several years, we are just getting started."
A significant challenge ahead
There is no question that Di Donato faces a difficult challenge over the next year. She is joining SUSE at a time when there is a lot of upheaval in the open source market. Enterprises are increasingly looking at what open source can offer which means there is a lot of opportunity.
At the same time, large software vendors are snapping up open source vendors to secure their revenue stream for the future. Much of that revenue will come from support and services. This is where SUSE has been doing very well under the stewardship of Brauckmann. There will be a lot of pressure on Di Donato to accelerate that revenue growth.
One of the first challenges will be to work out a counter strategy to the IBM acquisition of Red Hat. That acquisition has significantly changed the market. IBM is expected to announce its next generation of mainframe computers in the autumn. SUSE has been the most requested version of Linux for many years. Can Di Donato ensure that continues now that IBM owns Red Hat?
Another challenge will be filling out SUSE's own product portfolio. Like Brauckmann, Di Donato is unlikely to be rushed into making acquisitions. However, there are a number of areas where the product needs strengthening. In addition to that, what areas will Di Donato see as being lucrative for SUSE? The company has already been looking at AI, Machine Learning and analytics. Will we see an acquisition in any of these spaces?
SUSE and SAP?
The press release states that: "SUSE's independence will continue to be aligned with a single-minded focus on delivering what is best for customers and partners, coupled with full control over its own destiny." But in a post IBM Red Hat world is this really the right route?
This raises the question of whether Di Donato will prepare SUSE for a sale, potentially to someone like SAP? It is an acquisition that would make sense and would solve a number of issues for SAP. SAP would gain a large and highly experience developer team who understand cloud and Linux. It would also strengthen its position in the open source market. In Germany, open source has seen significant adoption by companies. All of this would help both companies as they look to a future competing with IBM Red Hat.
Di Donato would certainly seem to be the right person to engineer such a deal. It could also explain why Brauckmann was willing to retire from a company he looked set to lead for several years to come. Having been through the turmoil of being acquired by Micro Focus and then having to absorb the HPE cloud assets, Brauckmann might well have seen any suggestion of a sale as something he didn't want to repeat.
Enterprise Times: What does this mean
A few months ago there was no suggestion that Brauckmann was looking to step away. In fact, he was very upbeat about the future and the challenges facing SUSE. He saw backing from EQT as the foundation for a future and seem to relish the challenge of finding the right people and acquisitions. So what has changed?
On the face of it, nothing. EQT is still saying that it sees this as a good investment and there is no overt sales signals. Bringing in Di Donato could have seen Brauckmann focus on being chairman while allowing Di Donato to run the day to day business. However, the completion of the IBM/Red Hat merger has changed the underlying market.
Will EQT entertain a bid for SUSE? If so, will SAP look to make that bid to fill its own product and skills gaps? It is certainly a possibility and as both are German companies, it is one where there is little obvious downside.
The last word goes to Brauckmann who said. "With this chapter of SUSE's corporate development complete, I could not be more pleased to hand off the leadership of SUSE to Melissa. She is a proven and dynamic change agent, and many of her achievements have occurred in subscription businesses that exist in high-growth cloud environments. Melissa is someone I am confident will lead SUSE to realise its fullest potential."