QAD has announced that DDK (Thailand) Ltd will upgrade its ERP solution to QAD Adaptive ERP. Adaptive ERP is the new name that QAD has given to the latest version of its ERP software. Stefan de Haar, QAD Senior Vice President, Asia Pacific commented: "We are excited that a longtime customer in the Asia Pacific region has decided to move to QAD Adaptive ERP. The pace of change has increased for manufacturers, and we design our solutions to enable customers to react quickly to that change and turn it into a business advantage. With QAD Adaptive ERP, DDK (Thailand) Ltd. will have a scalable, adaptable platform to build on for the future."
DDK looks forward with QAD
DDK (Thailand) Ltd was established in 1988 as a joint venture between DDK Ltd, Fujikura Ltd in Japan, and Fujikura Asia Ltd in Singapore. It will upgrade its locations in Thailand, China and Vietnam as part of the project. The company manufactures rectangular connectors, printed circuit board connectors, flat cable connectors, modular connectors, FFC/FPC connectors, coaxial connectors, terminal blocks, and other fine pitch connectors.
The company first chose QAD in 2000 installing the solution on-premise. It is now hoping that by moving to the QAD cloud it can realise even more benefits from the ERP solution. The Adaptive ERP will provide the flexibility that it needs in the modern manufacturing landscape. It will also meet some short term targets. Once implemented the new solution will enable DDK (Thailand) to meet new compliance requirements such as IATF 16949. This is the assessment and certification standard for the automotive sector. It is also expecting to enhance its compliance for manufacturing medical devices.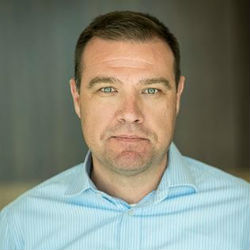 The project will additionally enable DDK (Thailand) to take advantage of new functionality within the software. This includes QAD Automation Solutions data collection and label printing functionality. More importantly the latest version should help DDK to reduce its reliance on customisations, which historically makes upgrades painful. Instead it will leverage the wider functionality through configuration management rather than bespoke work.
DDK Thailand General Manager Thammarat Watthanabut said: "We have had a great experience working with the QAD Team. They really pay attention to our needs and offer great advice for our business. They are always quick to address challenges and coach our team on how to best utilize their application. The QAD Team provides excellent advice and support when it is needed most."
Enterprise Times: What does this mean
In winning DDK (Thailand) to its cloud application QAD will hope to have found an advocate that can then help deliver net new customers. Once implemented it may also help QAD to convince other automotive manufactures to migrate across to its new cloud enabled version.
QAD has clearly maintained a good relationship with DDK since its software was installed in 2000. That level of customer service has now paid off with a new installation of its latest version. If QAD and other ERP vendors look after their customers in a similar way then they should be able to retain business and migrate them to their new cloud applications. If not, there are other born in the cloud ERP vendor ready to swoop in.