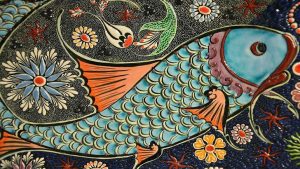 Sprintbase, an online design thinking platform has been launched with an impressive list of global organisations as its first clients. Design thinking is a human-centred innovation method used by companies including Google, Apple, and Procter & Gamble. The approach anticipates emerging customer needs and develops innovative new services, products and strategies. Over the past several years, it has become one of the most talked about topics in business – and for good reason. According to recent research conducted by the Design Management Institute, design-driven companies outperform competitors by over 228%.
Sprintbase co-founder Adam Billing says: "Now more than ever before, organisations are building their own internal design thinking capability. Businesses have to help keep pace with evolving customer needs and rapidly changing technology. This means empowering more of their people (not just designers) with training and tools they need to develop new habits. They have to apply more creative approaches in their day-to-day work – effectively transforming the culture to be more innovative.
"We created Sprintbase to help organisations build and scale their own internal innovation capability and reduce their dependence on consultants. Our mission is to enable anyone from anywhere to effectively apply design thinking and get results."
Providing a structured design thinking process
The idea behind Sprintbase is to provide teams, especially remote teams, with a structured design thinking process that guides and educates teams on how to embed design thinking capability and help solve some of the big challenges of remote innovation teams, including:
Getting all the right people together to tackle challenges, regardless of location, level or role.
Helping design thinking training stick and build lasting in-house innovation capability through first-hand experience.
Boosting the confidence of more introverted team members, outside of a traditional in-person workshop environment.
Saving time and money on logistics, flights, materials and venue costs.
When organisations login to Sprintbase, they are provided with tools, templates and expert tips to guide them step-by-step through a proven innovation process. After defining the challenge, teams go into the field, observe users and conduct interviews in search of empathy and insights. Next they generate a wealth of ideas, create rapid prototypes and share them with real users to get instant feedback. This helps accelerate the team's best ideas towards successful implementation. Most sprints last around 4-8 weeks with teams of around 7-10 people.
Trialed and tested
Sprintbase has already been used to rethink clinical trials by a global pharmaceutical company. The company has also worked on the design and launch innovative new marketing programmes for one of the world's largest beverage distributors. In addition, Sprintbase has redesigned the employee experience for a California-based tech giant.
According to El Tong, former Director of Customer Co-creation at Fujitsu in the UK (now a member of the Sprintbase team): "There are plenty of great whiteboarding and collaboration tools out there, but none that actually help teams do innovation well or develop lasting skills and confidence. Sprintbase is unique in that it provides teams that are new to design with the structure, guidance and support they need to make a real impact."
Commenting on the new technology, Gretchen Schulfer, Creative Brand Senior Manager at Deloitte, says, "Sprintbase is an incredible platform for supporting remote innovation teams. It is the tool our global team has been missing to efficiently harness Design Thinking."
Similarly, Anna Sulzman, Director, People & Org. Development, eBay says, "Sprintbase provides the focus and structure our team needs to make an impact with Design Thinking."
Billing concludes, "By putting the power to innovate in the hands of their own people, and reducing dependency on outside experts, organisations are building a much more sustainable source of competitive advantage and sending a clear message about the kind of culture they want to create. We've seen this result not only in some great innovation success stories, but also a huge uptick in employee engagement and morale."
Enterprise Times: What this means for business?
Businesses, irrespective of size or sector, are all clamoring around the mantle of innovation. Innovation is dependant on an organisation's ability to respond to change and galvanise the internal teams to deliver growth. With internal teams often spread across the globe and different time zones, delivering solutions can be problematic.
Design thinking is a process for creative problem solving. It is the strategic and practical processes by which design concepts are developed by design teams. Design thinking has a human-centred core. It encourages businesses to focus on the people they're creating for, which leads to better products, services, and internal processes.
The Sprintbase platform actively guides distributed teams step-by-step through a design thinking innovation process. The platform was created by a team of innovative specialists across the digital design spectrum.
Sprintbase's announcement is quite exciting because it offers a potentially new way for global teams to work collaboratively.