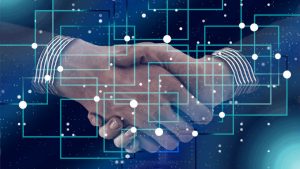 Accelo has announced a partnership with Gusto, one of the leading payroll, benefits and technology platforms for small business in the US. The partnership will see an integration between the Operations Automation System (ServOps) that Accelo provides and the Gusto platform. This means that organisations can eliminate some of the double keying and errors that entail from having separate, disconnected systems. The integration appears to be one way currently with no mapping between timesheets raised in Accelo and anything posted into the Gusto solution. Both Gusto and Accelo also integrate with Xero. The former actually chose Gusto to take over its payroll initiative in the US as it found maintaining the software too onerous and distracting from its core purpose.
Geoff McQueen, Co-Founder, and CEO of Accelo commented: "We're excited to partner with Gusto to make it easy for businesses to bring critical team availability information to the platform they use to manage all of their client work.
"Our users depend on Accelo to try and juggle multiple clients, projects and teams in real-time, and being able to trust availability information by drawing it from Gusto automatically promises to make it easy to run a service business while also reducing the chances of people being overloaded."
Partnership focused on integration
The partnership does not appear to have any joint go-to-market initiative. Rather it is purely a one way integration between the two systems that Accelo will probably benefit from most. Gusto has more than 60,000 businesses running its software, around 1% of all businesses in the USA. The integration is simple to set up and includes several features:
The ability to quickly authorise the integration from with Gusto, and revoke access quickly.
Ability to map employee records between between the two systems. Currently this appears to be a manual process rather than semi automated through a specific unique identified.
Once employee data is mapped, PTO requests and sick time can either be automatically (every 15 minutes) or manually synced between the two systems. Historic data more than seven days old or future requests more than 90 days in the future need to be manually synced. This is important to note for organisations working on long term planning. Users can configure the system to sync either approved PTO requests or approved and submitted PTO requests.
The benefits
Accelo calls out three benefits of the integration
The elimination of double or triple-entry across multiple systems when requesting PTO.
Reallocation of project workloads if an employee needs to take a sick-day or has unplanned PTO.
The confidence to approve time-off requests based on the most up-to-date data. This results in providing more accurate expectations for the client and better balancing of the workload across the team.
Mitch Houff, Gusto Head of Strategic Partnerships commented: "We strive to simplify and automate the administrative tasks of running a small business. Together, Accelo and Gusto are connecting critical aspects for running a business so owners are no longer burdened with manual entry in separate systems. Doing so brings enhanced levels of operational efficiency, so small businesses can spend more time on taking great care of both their clients and their teams"
More than two companies in this partnership
Highlighted above for some companies this is not just about the integration between Accelo and Gusto. They also share several other integrations such as Xero, Intuit QuickBooks and Expensify.  This means that the combination can attack a much larger segment of the market.
McQueen added: "Small businesses are responsible for creating two-thirds of all new jobs in the U.S. and are vital to economic growth. It is truly exciting to see this new generation of powerful and affordable technology coming together to make running a small business less stressful and more profitable."
Enterprise Times: What does this mean
Partnerships are key to growth. However, this appears more a partial integration than a partnership. Without some marketing effort customers will only be aware of the integration if they also have one of the two solutions and are making a decision about the second. If Gusto is enabling an outreach to its existing clients then this will help Accelo. However, there is currently no mention of the integration other than the technical documentation on the Gusto site. Unlike the admittedly larger deal with Xero.
There is potential for deeper integration between these two systems. The People data is only mapped between the two systems, no further information appears to be synced. Thus there is still likely to be double entry required to keep both systems in line. Furthermore, timesheet data entered into Accelo, cannot be passed through to update Gusto. This might be useful for example if employees are hourly paid.
It will be interesting to see whether there are further updates to the integration. Also whether Gusto reclassify some of its integration entries.