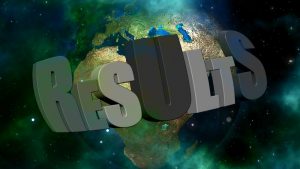 Charles Phillips CEO of Infor commenced the call with what is becoming a recurring message : "Infor delivered another solid quarter in Q4 driven by continued momentum in cloud revenue"
Phillips also announced a new record during its Q4 2019 results announcement. It achieved its highest cloud bookings in the quarter. Importantly Kevin Samuelson, CFO Infor said "The vast majority will show up as revenue in Q1"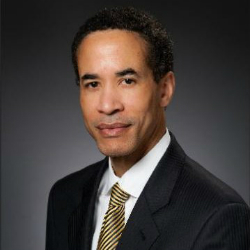 Overall revenue was up 2.2 % year over year in Q4 to $825.3 million. Software Licence and subscription revenue was up 2.8% year over year to $253.6 million. SaaS revenues grew by 20.4% which offset the decline in license revenue of 20.1%.
It is a balancing act that Infor seems to be managing well. Its cash balance was down slightly year over year to $356.4 million, from $417.6 in Q4 2018. Infor put this down to its maintenance renewal cycle.
Still investing in product which is now being release
Infor continues to invest in R&D affirming the mantra 'if you get the product right, the customers will come'. It is certainly retaining customers, though it was noteworthy that Phillips did not mention any major customer wins during the analyst call. Instead he called out several product updates that the company has delivered in the quarter.
According to Phillips these "new products will drive our growth in FY 20, … they will set us up for the next couple of years of growth."
CRM: Rebuilt on the Mongoose platform and it is now integrated to the rest of the cloud suites. This means that it now offers vertical functionalities through those integrations.
EAM: Continues to expand to Equipment, Energy and Transit verticals and the deal size is getting larger.
Infor Nexus: Infor released a new version with Control Centre that matches supply with demand.
Birst: Birst 7 was released last month, it improved performance and user experience
dEPM: A new release of the Infor Enterprise Performance Management product, it is now multi tenant. It now runs on top of the Infor Data Lake
WMS: A new release that adds healthcare specific functionality and it is now multi tenant
GRC: A new release of Governance, Risk and Compliance, again runs on the Infor Data Lake. It now being developed using machine learning to detect unknown risks.
HCM: A new release is imminent. This includes a next generation user interface for employees that has been well received by preview customers. Phillips added that "The reaction has been fantastic and strongly positive, customers are excited about giving their employees consumer grade user experience on the desk top as well as mobile devices that allow them to quickly complete everyday tasks like changing shifts, pay checks and selecting benefits. We have always had deep functionality and now we will have a fun user interface as well…. We have major new on that coming at Inforum in September"
What was absent from the call was the usual list of big name signings that Phillips normally mentions. Progress is steady and Infor is succeeding in both winning new customers and converting old ones. However, its growth is not as dramatic as some of its born in the cloud competitors such as Oracle NetSuite, Workday and Salesforce.
Is an IPO deferred
When Phillips first talked about an IPO for Infor he gave a timeline of 12-24 months, back in January. However he was slightly more cautious in his response to an analyst question about the timing of such an event.
He said: "It is certainly still on the radar and we think we could be a compelling public company over time we have not set any specific  target we are not racing to get public but when the business is in the right place and the markets are open then it is something we want to take advantage of but no specific timelines."
Enterprise Times: What does it mean
The paucity of questions from the analyst audience sends a message in itself. Infor is steadily moving forward on its journey to cloud. The business has not yet found an accelerator amongst its newly launched products that is storming any given vertical. What this means is that while it is a solid business, it will not excite the market in the way that a high growth one will, hence the possible deferred IPO.
While Phillips has continued to invest in R&D, which is a good thing, the area that has suffered slightly is marketing and its budget fell in the quarter. It will be interesting to see whether it changes its attitude in that area over the next few quarters. It will need to do so if it wants to accelerate that growth and maximise its value.
What is positive was the statement that the bookings of Q4 will become revenue in Q1 2020. This demonstrates that Infor has accelerated its implementation timescales significantly. That bodes well. There is still no mention of retention numbers though and Infor will need to start revealing metrics that other SaaS companies publish as well.