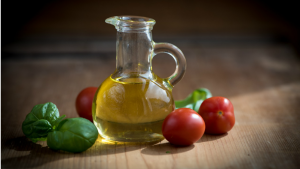 Blocksyte, a blockchain supply chain application company focused on the food industry supply chain, and Caroli, a producer of high-quality, extra virgin olive oil (EVOO) have introduced end-to-end blockchain traceability into the olive oil supply chain.  Blocksyte's SaaS-based application tracks Caroli's olive oil shipment between Italy and the United States – monitoring real-time location, temperature, humidity and light exposure. The objective is to ensure that that the EVOO is handled under optimal conditions throughout its entire journey.
"We are excited to use blockchain to monitor our olive oil from the production facility through customs clearance and into our warehouses," said Ben D'Antico, Co-founder and CEO of Caroli USA, Inc.  "This ensures that our customers can be confident that they are paying for and receiving a premium product, which has been tracked from the bottling source."
Blocksyte and IoT sensors
In its most recent shipment, Blocksyte provided Caroli with IoT (Internet of Things) sensors. These report directly to a tamper-proof immutable blockchain record that the Caroli EVOO shipped within the appropriate temperature range. Temperature matters for ensuring freshness.
The Blocksyte application also:
measured humidity
tracked the shipment's exact location (to make sure that nothing was misplaced along the journey)
could detect potential tampering.
"We applaud Caroli for its forward-looking approach to introducing Blocksyte's blockchain traceability into its supply chain," said Alan Pelz-Sharpe, Blocksyte CEO and Co-founder.  "We look forward to expanding our relationship with the company as it increases its shipments to a growing clientele here in the US."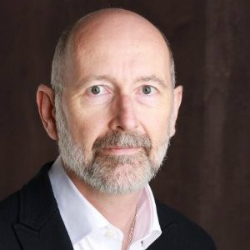 Expanding usage
Blocksyte and Caroli say they have plans to extend blockchain traceability:
from the point of production at Caroli's estate in Martina Franca (in the Province of Taranto)
through to the other end of the supply chain where Blocksyte will help Caroli ensure its retail customers receive their shipments after proper handling.
In addition, the two companies plan to enable end consumers to access the blockchain record. This will occur by using a code on the EVOO label. With this a customer will be able to see:
when it was packed and shipped
from which locations.
This will enable, they hope, true 'farm to fork' traceability.
About Blocksyte and Caroli
Founded in 2018 and headquartered in Nashua, New Hampshire, Blocksyte offers a private blockchain-enabled SaaS application for mid-market and enterprise supply chain companies.  Its primary focus is on the food industry with Blocksyte helping its customers run their businesses more efficiently and improve their operations.  As an IBM partner, Blocksyte uses IBM's Cloud Blockchain service which, Blocksyte says gives it access to blockchain innovations to:
power its own application
enable customers to embrace new capabilities.
Antica Masseria Caroli has its base in Martina Franca, in hills at an altitude of around 400M. It believes it is one of the more innovative producers in Apulia.  With three generations' of experience of selecting the best olives, Antica Masseria Caroli produces a range of quality extra virgin olive oils.
Enterprise Times: what does this mean
EVOO is a high value product. In the U.S. a 250ml bottle of best Italian EVOO can retail for as much as US$75, meaning a litre is notionally worth US$300 – or around 100 times the price of a gallon of gasoline. In Italy (and elsewhere), such value has attracted criminal interest (documented by Tom Mueller in the wonderfully titled Extra Virginity: The Sublime and Scandalous World of Olive Oil.). As he also describes, determining whether an olive oil is EVOO or some lesser or doctored form is tough, which facilitates substitution and doctoring.
Being able to demonstrate provenance through the supply chain and backed by blockchain is a step towards sustaining EVOO's reputation. Yet Blocksyte and Caroli are not the first to seek to use blockchain. Certified Origins Italia is another, using Oracle blockchain technology.
There is one other dimension that neither Blocksyte nor Caroli choose to emphasise. EVOO degrades with time. Most EVOO has a life of at most 24 months, and is better in the first months than the last. One regrettable omission by many EVOO producers (though not all) is failing to put the harvest date on the EVOO bottle (better still would be the harvest date and the crushing date – preferably occurring on the same day). With such information consumers would know when their EVOO production occurred as well as how it made its way from olive tree to the kitchen shelf.
(Full disclosure: Charles Brett is the author of Virginity Despoiled, a novel about a criminal attempt to manipulate the global market for Extra Virgin Olive Oil.)