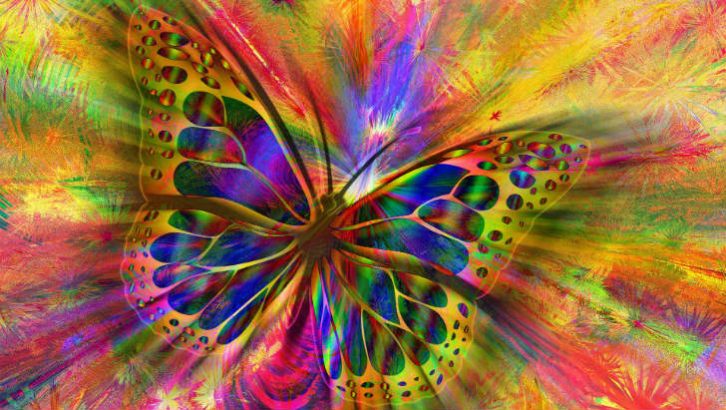 Tietex International has selected IFS Applications ERP to replace its legacy ERP solution across its organisation. Headquartered in Spartanburg, SC with a manufacturing site in Laem Chabang, Thailand it needed to find a single cloud-based ERP that would meet its current and future needs.
Enterprise Times asked some questions about the new deployment and received some interesting and comprehensive answers.
The history
Founded in 1974 Tietex is a textile manufacturer specialising in stitchbonded non-woven fabrics. It has grown to be the largest manufacturer of these products servicing industries such as Automotive, Roofing, Athletic Footwear, Fire Resistant Materials, Hook & Loop, Mattress and Medical Filtration. In 1997 it built a manufacturing plant in Thailand and now has more than 600 employees. Hoovers estimates its turnover at just over $300 million.
In 2016 Tietex initiated a five year plan to modernise and automate its production processes. One of the aspects that it needed to consider replacing was its legacy ERP solution Infor LX. The problem was that this was not a simple undertaking. It already had more than 500 modifications written on top of the solution, mainly developed in house.
Infor LX is also a legacy platform and while it met some needs, replacing IT Staff to support it was becoming increasingly difficult. The user interface was also dated which added to the burden of onboarding new staff as well. As for the timing, an IFS spokesperson said: "There is a new generation of leadership within Tietex, along with a growing client base. The combination of the two made it the perfect time to implement an ERP to help deliver the future of the company."
Finding the right partner carefully
Sensibly Tietex did not just go out to the market and pick a solution it thought might work. Instead it decided to work with Knowledgepath Consulting. Knowledgepath are a specialist consultancy that commence with evaluation service for ERP solutions. It is then able to assist companies through their whole implementation, modernisation and/or transformation project. Initially engaged for the selection process KnowledgePath will also assist IFS through the implementation.
The decision
The process included a competitive tender which included Microsoft, Infor, Sage, SAP as well as IFS. In the end, IFS hosted within the Microsoft Azure platform won. There are three key reasons for its success:
Seamless Functionality: IFS offers a single seamless solution that meets Tietex's functional needs, across their entire global organization.
Deployment: From end-to-end, IFS will work alongside Tietex and Knowledgepath globally as one team to implement their ERP software.
Technology / Innovation: Tietex was looking for a forward-thinking, innovative technology leader for their future. IFS is investing in advanced technologies like IoT, wearable technology and AI which are crucial for Tietex's strategic future.
The move to the cloud was vital for ensuring that it could manage all its international operations from a single view. On this decision IFS believes that: "The Tietex leadership intends to have one global instance of IFS to leverage synergies between their North American and Thailand operations. A cloud deployment is not only essential to this initiative, but will also provide a more secure, stable and overall lower total cost of ownership."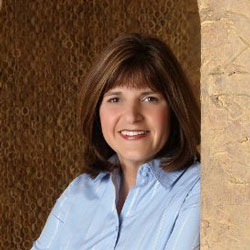 IFS Regional President, Americas, Cindy Jaudon added, "Global manufacturers like Tietex need enterprise software that is designed for global, multi-location business. And they need a vendor with a strong global footprint to help them execute in different regions.
"IFS is the vendor of choice for ambitious companies working to achieve true global ERP, for one version of the truth and a collaborative environment worldwide."
The project
Tietex will carry out the project in two broad phases.  The first will see it deploy IFS in North America. In 2020 it expects to roll out the solution to Thailand. That delay is partly to ensure that the data pipe is in place in Thailand. As a cloud solution the internet connectivity is critical. The project will also see Tietex deploy a wide range of modules from IFS. These include:
Financials,
Accounts Receivable (AR),
Accounts Payable (AP),
Manufacturing and shop floor processes,
Human Capital Management (HCM),
Business Intelligence (BI) reporting tools,
Asset intelligence and reporting,
IoT,
EDI,
Customer Relationship Management (CRM),
Freight integration.
The system will also integrate with several third party applications as part of the roll out. This will include EDI, Payroll and at least one freight provider. The first phase appears to be ambitious with Tietex additionally looking to replace its internally developed RF Inventory control system with the IFS Warehouse solution. This deployment will include support for mobile works orders. Further deployment of mobile solutions such as IFS Touch Apps are likely to follow at a later date.
Tietex already uses IoT for machine monitoring, tread analysis and feedback and machine control. The IFS IoT connector will enable Tietex to tie that information even deeper into its ERP, delivering additional benefits in the future.
The challenges
Every ERP project has its challenges and IFS have highlighted the top three it is aware of in areas such as deployment:
People Resource: It isn't known whether Tietex is backfilling roles but by including KnowledgePath during the implementation it should mitigate the risk of lack of availability of staff as operational duties take precedence. A sensible approach would be for Tietex to dedicate resources at appropriate times during the project.
Culture: IFS has experience of dealing with the time differences, languages and cultural differences between US and Thailand. It has presence in both countries and that experience should help contribute to the projects success.
Technology: While Tietex staff are experts on Infor LX the opportunity to learn a modern solution is both a challenge and motivational. The IFS stack is based on Oracle Web based technologies currently the opportunity to refresh skill sets should be well received.
Enterprise Times: What does this mean
Tietex has yet to implement the IFS solution but it has clear objectives from the project. Replacing its legacy solution with IFS will enable it to leverage a modern technology stack including IoT, Mobile and the intuitive and responsive UI that IFS provides. This should help attract new IT staff and also help the onboarding process for new hires. A single solution in the cloud will give it visibility across its operations, both in the US, Thaliand and also in sales offices across the globe
John Goforth, CIO Tietex commented: "We are excited about how robust the system is. The way the system operates is very strong. Another thing I wanted was a vendor that was forward thinking. Some of the emerging technologies like artificial intelligence (AI), edge computing and IoT—IFS already has products available or on the horizon. Some vendors talk, but they don't have anything to stand on at the moment."
For IFS, this is a significant win in the US. Once complete it should provide the kind of customer advocate that IFS will need to expand further.