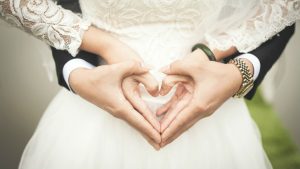 IFS has announced that EQT has acquired ERP vendor Acumatica and they will both be working together under the EQT umbrella. Acumatica is a cloud native ERP vendor focused primarily at the SME end of the market. EQT drew on the same $45 Billion investment fund that it used to purchase IFS with in 2016. The financial details of the transaction were not announced. However, Darren Roos, CEO of IFS will have a seat on the Acumatica board and Jonas Persson, Industry advisor to EQT, will serve as chairman for both companies. Both companies will have a stake in each other under the terms of the deal. Enterprise Times spoke to Darren Roos about the deal that will surprise some.
Who initiated the deal?
"Myself and the IFS team originally brought Acumatica as an idea to EQT. My team and I saw a tremendous amount of synergy with Acumatica as a business."
While the press release and Roos both talk about a complimentary union of the two companies, there are also overlaps. These occur both in the mid-market but especially in field service where IFS bought Workwave in 2017. ET asked Roos about this.
"By far the majority is complementary. Largely because nearly all of Acumatica's business is focused on the SME segment and by far the majority of IFS business is focused on the enterprise business. There is a very clear delineation. We are half a billion to five billion on the IFS side and Acumatica is up to 250 million. The conflict that you call out is Workwave, it is focused on the SME space in North America and that is one area we need to define."
That field service crossover is where Acumatica has an offering and Workwave delivers a specialist application. Whether Acumatica and Workwave combine in the future will be looked at in the coming months. Roos added: "Will Workwave and Acumatica combine, possibly."
Is this an acquisition by IFS
While EQT are buying Acumatica and Roos is joining the board the two companies are not merging. Roos explained it as: "It is not quite an acquisition. I think a marriage is a good analogy."
It is not, however, a marriage of two equals. Roos clearly sees value in retaining independence for both companies. Acumatica is growing at 50% year on year and IFS cloud license growth is at 60% with revenues climbing by 30% year over year. Roos added: "Giving that growth, we don't want to derail that. There will be an interim period in which we are very focused on what are the opportunities to grow faster. What happens after that is something we need to figure out. Do the two companies end up being one? Possibly, but it won't happen in the short term."
What are the synergies?
Will there be cost cutting through combining departments? Roos was very clear in answering that question, "No there is nothing we are looking to combine at this point". There are several synergies between and Acumatica.
IFS has a large service and development hub in Sri Lanka and Acumatica will take advantage of this. There are already discussions about Sri Lanka helping to provide global support for Acumatica. Acumatica has only a US centric support offering that can struggle with the language, culture and time difference in delivering global support according to Roos. Does this mean that Acumatica may look to cut the costs of direct support to customer? It is an often heard complaint. Roos preferred to leave that question to the Acumatica management.
He added: "We can give them the level of scale and cost efficiency that they cannot get on their own. Sri Lanka is an incredibly efficient model for us. Acumatica don't want to compete with their channel so I don't know what the right model is."
For IFS. is it access to the Acumatica partner network that is attractive? Roos commented: "Acumatica has a great ecosystem of partners in North America and I have loads of customers looking for industry expertise in delivery partners. We can lean on those partners." However, Roos acknowledged that they will need upskilling. With IFS World happening in Boston later this year, will some of those Acumatica partners consider attending to find out more.
If it is not an acquisition?
If Acumatica is joining with IFS in some kind of group, will Roos have a migration path between the two applications? Roos was refreshingly honest with his assessment and answer.
"In the short term what we are focused on is the prospects that come to IFS can find an easy route to a solution that is a good fit with Acumatica and vice versa. There are a lot of ERP vendors, that paint this wonderful architecture diagram, SAP and Oracle. That you can go from NetSuite to Oracle but in reality there is nothing there. I don't want to paint a false picture. For us to get to that point would take a tremendous amount of effort and I think that is something we need to define in the future."
What about the OEM model?
Two of the early investors in Acumatica were MYOB and Visma, both software companies in different regions with an OEM relationship. Visma operates in IFS' home region in northern Europe and MYOB in Australia. Roos understands that some of the founders are still involved with EQT but was unsure who they were.
However, he was clear about the continued relationship with the two OEM's commenting: "We value the relationships with MYOB and Visma, The investment was on the basis that we continue to nurture those relationships and certainly to the extent that they want MYOB and Visma will remain as an integral part of the go to market for Acumatica."
IFS will not look to push Acumatica in the regions where there is an existing OEM relationship. He called out Japan as a country where Acumatica has no such relationship but IFS has a presence and can help Acumatica expand.
Is the IFS Cloud Strategy changing?
Where IFS has gone all in with Azure, Acumatica has a more open approach hosting its applications in both AWS and Azure. Does that mean that IFS will change its approach in the future?
Roos answered: "We are very much committed to Azure at the moment. But I don't see a scenario where any global ERP vendor is going to go all in on just one platform. I envisage us supporting a multi cloud strategy in the coming years anyway. Will this accelerate this? Maybe."
The inference is that the knowledge that Acumatica has in this area will be something that IFS can learn from.
What will success look like?
"My vision for the business is that there is a lot we could learn from each other. There is clearly a legitimate collaboration opportunity. Success looks like a stronger IFS, having leveraged what we can learn from Acumatica and there is a lot around the way that they drive their partner business, their cloud technology, their ISV program.
"If we can accelerate the IFS growth as a stand alone business. If we can help to accelerate Acumatica's growth and help to harden their offering. By improving their global support, moving some of their development to Sri Lanka to accelerate their development. A faster growing Acumatica and a faster growing IFS is what I would love to see 12 months from now."
For Acumatica Jon Roskill, CEO, Acumatica, commented: "IFS is an admirable company in the ERP market who shares our belief in customer satisfaction. We could not have asked for a better match of technologies, strategies, and cultures. IFS and Acumatica both stand for customer satisfaction and choice, providing public, private, and hybrid cloud options as well as modern licensing and rich independent software vendor (ISV) ecosystems.
"Acumatica's customer-friendly licensing and industry-leading partner programs will not change and our award-winning support will only get better. Combined with the proficiencies of IFS, Acumatica is positioned to expand into new markets and offer true global support for our rapidly expanding international customers."
Enterprise Times: What does this mean
This is not a typical acquisition and Roos has avoided many of the pitfalls seen by other companies. In some ways it is similar to the acquisition of NetSuite by Oracle where Oracle was largely hands off (not completely though). That has helped NetSuite maintain its growth and there has been a sharing of knowledge and culture between those two companies. The Workwave question will need answering and there is some crossover in the mid-market. Drawing a hard revenue line between the two companies rarely works, as Oracle and NetSuite have found. It is the customers that will ultimately make that choice.
This deal does see the combination of two significant ERP vendors in the market and will make the whole group far stronger for it. However, if they were to combine brands then arguably it could be stronger still. That is unlikely to happen for some time though. It is an area that Roos may well take a leaf out of a previous employers playbook. SAP slowly rebranded their acquisitions, taking several years with SAP Concur and SAP Fieldglass to even add SAP.
One analyst at least sees this as a positive move. Commenting in the press release Mickey North Rizza, Program Vice President  Enterprise Applications, IDC commented: "I closely evaluated IFS and Acumatica for The IDC MarketScape: Worldwide SaaS and Cloud-Enabled Operational ERP Applications 2019 Vendor Assessment. Each company was identified as a Major Player in the study, but for different reasons, and together they will truly complement one another. IFS can bolster Acumatica's ability to globalize and expand in key industries, while Acumatica can support IFS with increased functionality in business intelligence, analytics, and extensive experience of providing a true born-in-the-cloud ERP software-as-a-service offering."
It is early days, but the signs that this will be a good marriage are positive. The combined organisation may well be stronger than the sum of its parts. It could be one of those rare cases where 1 + 1 = 3.