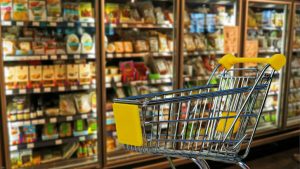 In a belated press release Oracle has announced some recent updates to the Oracle Retail Brand Compliance Management Cloud service. This product is aimed at assisting organisations including retailers, restaurants, food service providers and manufacturers, to source, develop, track and market products. The importance of this is highlighted regularly. Tyson Foods recently recalled over 190,000 pounds of chicken fritters sold to restaurants and schools. Kroger also recalled its Frozen Triple Berry Medley in an FDA notice on June 7th.
The importance of understanding the sourcing of and the destination of finished goods through the supply chain is critical for brands. The Oracle Retail Brand Compliance Management Cloud Service aims to assist organisations with any issues that arise. Its value was proven to one customer organisation in 2016 during a listeria outbreak in the US. A grocer was able to identify and recall 358 consumer products, sold under 42 separate brands. With the help of the Oracle software, it identified SKU's with the potential issue and then identified products associated with those SKU's. It was able to recall products and communicate with customers in a timely fashion, reducing potential harm to both people and subsequently its brand.
Jeff Warren, vice president of strategy and solution management, Oracle Retail said: "Delivering on your brand promise today is as much about quality and trust as it is about cost. Customers expect retailers to know everything about the items they purchase, whether this is information on availability, ingredients or the manufacturing process. They expect transparency and greater access to information, in real time. The biggest names in grocery rely on Oracle Retail Brand Compliance to meet these expectations while protecting their customers and brands."
What is in the latest release
Version 18 was released in April 2019 and contained five main enhancements:
Reporting: There is a new reports module based on Oracle BI publisher which replaced Jasper Reports. The module includes standard templates and KPI dashboards. Users can draw in data from other systems using REST API's and can now schedule reports. The new reporting module is only available to retailers and portal owner users. Suppliers that use the portal do not have access. It includes new KPI dashboards on the home page. To take advantage of these dashboards the portal CSS needs upgrading as part of the upgrade.
Number Format Overrides: Improvements to localisation for the Brazil, Chile and Argentina markets now allows customers to use a comma instead of a dot in numeric formats.
Alternative Product Number and Division: New fields in the solution support alternative product number and divisions for both product record and product specifications.
Project Email Templates: New enhancements allow emails to be sent to notify users during a project or activity as part of the workflow. It enables users to add additional fields into templates such as the Activity Status Change email and the Activity Notification email.
API Improvements: The new release has enhanced the ORBC API's, adding new features and some general improvements. These include additional fields to the REST interface. There are also enhancements for the localisation.
Enterprise Times: What does this mean
There is a growing importance in understanding the complete supply chain that goes beyond compliance. Consumers want to be more aware than ever of where products and their ingredients are sourced from. Ethical sourcing is now used as a differentiator for many organisations.
Supply chain risk remains a critical concern for many organisations. Paul Woodward, senior director of Oracle Retail supply chain solutions noted: "For retailers, having full visibility across their entire supply chains is a game-changer. It can mean the difference between minutes or weeks when responding to incidents, tracking and removing contaminated food from store shelves and notifying consumers. Brand damage aside, that can mean the difference between life and death."
Some organisations might rely on legacy ERP solutions to meet their compliance obligations.  The speed at which they can react is rarely tested outside of a major incident. Unfortunately as Woodward notes, time is off the essence during such incidents. The ability to identify quickly up and down the supply chain elements associated with a contamination is critical.