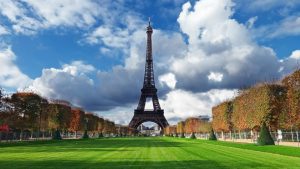 Last year Workday announced that the French Media group Webedia had selected and implemented its ERP solution. It recently gave a more detailed update about the project. Enterprise Times posed some questions to Workday about the project and Webedia's CFO Guillaume Genot provided answers.
Webedia is a rapidly growing modern French media group with operations in 15 countries including France, USA, Brazil, Germany, UK, Spain, Turkey, Lebanon, UAE, Mexico and LATAM. It controls more than 50 websites that have more than 250 million visitors each month. It offers customers support for their digital strategies and offers advertising, content marketing and e-commerce services.
The challenge and the choice
Founded in 2007, Webedia used a solution from Sage to run its finance, HR and payroll systems. However, as it grew it needed a solution that could give it a single view across the whole organisation.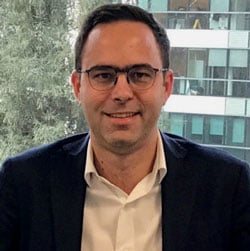 This was not a simple matter of Workday winning the business as Genot explains: "I don't think it would be wise to undertake a project of this scale – replacing Finance, HCM and payroll across 30 entities – without a competitive tender. We considered the usual suspects, including two of the industry leaders, as well as our legacy provider, but Workday stood out from the beginning.
"Workday is a global platform supporting all finance and HR services, and offers a unique and innovative user experience, involving employees, managers as well as finance and HR. We wanted to have a tool that would evolve with the growth of our company."
Why did Workday stand out though? Genot answered "The quality of the customer credentials really stands out, especially in our industry. Workday has a very dynamic community of users.
"Having financials, HCM and payroll in one cloud-based tool means we'll have a single source of real-time data to make informed, timely decisions. And with continuous innovation on a single codeline, we're able to keep pace with new regulations and industry changes without the pain of costly, time-consuming upgrades that we would have experienced with legacy systems."
The project
Workday professional services took the lead on the project which lasted around 8 months, going live in October 2018. Mercer everBe, the market leading French Workday implementation partner, led some of the workstreams.
Genot was impressed with the quality of the delivery commenting: "(The project was) on time and on budget for each of the key milestones – architecture, configuration of prototype, testing, and deployment. This was down to the quality of the professional services we had and the focus of our teams during the critical phases, testing for example."
Webedia is holding its data within the Dublin Workday datacentre which is within the EU and therefore meets its compliance obligation.
That the project only took eight months for more than 30 entities within the media group is impressive. It demonstrates that Workday is improving its delivery, something it has been criticised in the past for.
Workday supports payroll in only a few countries, but these include the UK and France, which was the last it completed. The assumption is that it is using a partner such as ADP to fulfil the payroll functionality in other regions. However, the integrations it has will allow Workday to ingest the payroll data to provide a single view of the information for the leadership.
The results
Having completed the project Webedia has already established several benefits from the solution. These include:
Access to real time data for both the leadership team.
Mobile enabled self service for employees as well as access to financial and HR data and processes. This enables staff to view, update and action processes at any time in any location.
Webedia now has a global view of both finance and HR. Thus enabling dynamic decision making to react to changes.
An improved employee experience of its solutions from the modern user interface.
Better compliance for its IT systems. The Workday solution is compliant with GDPR and has several features that the historic system lacked.
What is next for Webedia?
While the solution is now implemented there is the potential for a deeper relationship with Workday. Over the last few years Workday has extended its ERP adding both Adaptive Insights as well as a PSA solution. Both of these are being considered by Webedia.
The most imminent may be the PSA. Webedia is looking to implement a PSA as part of a second phase of the project. Genot commented: "Workday is one of the PSA tools we're considering at the moment. We did not include PSA in our deployment because we wanted to take a phased approach, but it's a priority for our second phase. "
Adaptive Insights, a natural addition to Workday Financial Management is also on the cards. Genot commented: "Adaptive Insights was a very smart acquisition as it complements Workday perfectly. While we're not using it today, we're very excited to understand how we can in the near future. We want to have state of the art Business Planning capabilities."
Enterprise Times: What does this mean
For Workday this is another well known French brand adding to its roster of companies headquartered in the country. Existing French customers include Sanofi, Eiffage and Pernod Ricard. Workday needs to win more of these French headquartered companies if it wants to match its success elsewhere in Europe.
Thierry Mathoulin, Country Manager, France, Workday commented: "We are proud to support a company like Webedia in its digital HR transformation. Workday offers a unique system that provides managers with global visibility, allowing them to optimise the management of their people and to make strategic decisions at any time.
"We are confident that the key to successful digital transformation is through a better employee experience at every level of the organisation."
Workday hope to convince Webedia to add both Adaptive Insights and its PSA solution. If it does so, it will become one of the most complete Workday operations in Europe.