Sitecore partnered with Econsultancy to produce and release a report entitled "Reinventing Commerce," providing a snapshot of the global commerce market. The research highlights that 60 percent of organisations report their business model is under critical or significant pressure to adapt to changing market conditions. One-third of organisations are concerned the pressure could threaten the survival of their business within 36 months.
A majority of companies surveyed identified a new model for growth by using commerce expertise combined with the right personalised experience for the customer. Two-thirds of respondents recognise creating the right personalised content for customers is how they can take on the big brands.
Reinventing Commerce
The findings of the "Reinventing Commerce" report are based on survey responses of over 1,200 marketing executives in retail, CPG/FMCG, and branded manufacturing industries across twelve countries throughout North America, Europe, and Asia.
Respondents globally were concerned about working with and competing among macro-players such as Amazon and Alibaba. At the same time, they were excited about the possible favourable business outcomes of creating the right personalised customer journey.
Nearly the same percentage of respondents consider the top-tier e-commerce marketplaces to be a significant opportunity for growth (47 percent). However, they were concerned about working with them (46 percent).
Market disruption
Changes in customer behaviour were seen as the primary cause of market disruption. However, two-thirds of global respondents report that they do not have enough customer data to fully understand the customer journey. This ranged from a low of 55% in Germany to over 75% in Japan.
Many businesses see content as their differentiator moving forward, but half say it's difficult for them to adequately address the volume of content needed across personas and products.
The survey respondents are aware of the challenging market they operate in. Eighty percent say success as an eCommerce business depends on their ability to create compelling customer experiences. Despite this fact, less than 40 percent report they have a system in place that can personalise for individual consumers.
Competing with eCommerce goliaths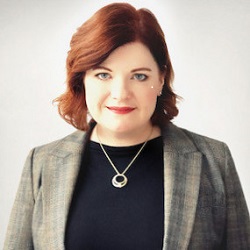 "No one wants to live in a world where newer or smaller brands are unable to compete against eCommerce goliaths. The result – a homogenous commerce landscape for consumers, void of variety," said Paige O'Neill, chief marketing officer at Sitecore.
"Given that almost half of business leaders feel that their ability to personalise experiences for customers is insufficient. There's a lot of room for growth. Businesses can take control of data and content. In addition, they can leverage technology platforms like Sitecore'. Such platforms can help businesses level-up to compete with bigger players and not leave a single dollar on the table."
"The pressure to create more relevant customer journeys is felt across geographies and industries—no sector is exempt," said Stefan Tornquist, senior vice president of research and content strategy at Econsultancy.
"Most business leaders and marketers recognize the need to create customised content for commerce platforms, but there's a real disconnect to their ability to deliver the digital experience that moves consumers to buy once and return many times. When you compare the priorities and sophistication of industry leaders with the mainstream, many companies are in a perilous state. They will only be able to close the gap when they can deliver relevant customer experiences at scale," Tornquist added.
Enterprise Times: What this means for business?
Okay, things are incredibly challenging for businesses operating in the retail space. The commerce landscape continues to change rapidly. Consumer expectations is sky high. Demand rises for increasingly sophisticated personalisation and competition from macro-players with international reach and enormous scale.
There's not enough margin to compete on price for the long term. Standards for fulfilment are so high that it's challenging to meet them, let alone differentiate. Few products are so unique that sellers can stay ahead of the market.
So, it's not surprising that retailers and branded manufacturers are under pressure to reinvent their business models and go-to-market strategies. The majority of companies in the research see a new model for growth based on combining their commerce expertise with customer experience.
However, the question remains whether these organisations are internally structured to respond to changes in consumer tastes and fashions. Furthermore, do they have the necessary data to deliver a highly-personalised shopping experience. Such experience is needed to drive conversion and revenues.