Calastone has gone live with its blockchain Distributed Market Infrastructure (DMI). The technology underpinning Calastone's network has migrated to a blockchain-enabled market infrastructure. This migration, of Calastone's global network, embraces more than 1,800 customers across 41 markets and (Calastone claims) represents the largest community of global financial services organisations connecting and transacting via distributed ledger technology.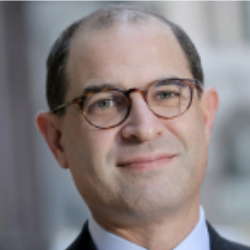 Julien Hammerson, Calastone's Chief Executive Officer, stated: "Since we launched in 2008, our vision has been to use innovative technology to create a friction-free funds market and reduce the overall cost of trading for all market participants. Today more than ever, investors expect increased returns, greater access and transparency, at a time when the funds industry feels the effect of growing cost pressures.
"The launch of the DMI today marks an important step for the entire funds industry, creating a friction-free global marketplace for funds. By leveraging the latest technology we are able to provide the investment management community with the tools they need to control risk and cost, while meeting the evolving needs of investors."
Calastone and projected savings
Calastone is a global funds transaction network which connects many of the world's leading financial organisations. Its mission: "is to make funds accessible to everyone by reducing the frictional cost of trading. We use smart technology solutions and industry collaboration to lower operational risk and enhance client profitability through digitisation and automation."
Calastone services process:
over 9 million messages
£170 billion of transactions each month.
With its headquarters in London and offices in Luxembourg, Hong Kong, Taiwan, Singapore and Sydney, Calastone has taken less than two years from completion of a first phase (to test the feasibility of using blockchain) to develop a common global marketplace (the DMI) for the trading and settlement of funds. The company's DMI is today live. For the financial sector this achievement: "enables 'digitalisation' (sic) and friction-free trading at a significant global scale".
The scale of tangible value the DMI could bring to the industry envisages savings of more than £3.4B* in savings per year for the mutual funds market worldwide. This could happen via its mutualisation of the blockchain technology distribution model. Financial services organisations around the world – whichever size and scale – can, through the DMI, now access a mutualised global funds marketplace whereby the trading, settlement and servicing of funds occurs in real-time. This should strip out, from the traditional model:
costs
operational burdens
risks.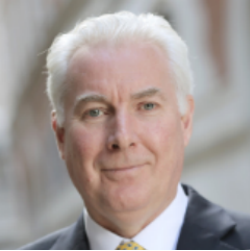 Campbell Brierley, Calastone's Chief Innovation Officer, comments: "Developing the DMI has been a fulfilling journey of innovation and it is incredibly exciting to have completed a world first for the financial services sector. Over 1,800 clients across 41 markets are now transacting on the DMI, transforming how fund organisations interact with one another.
"Through Calastone's blockchain-enabled market infrastructure all participants across the fund's world can work together seamlessly and view trading activity in real-time. Information now ripples instantly across the market, a step change from the previous, fragmented model. Financial services firms worldwide can, via the DMI, utilise new services, enhanced capabilities and new investment opportunities, allowing them to evolve their proposition to one that will be more competitive and valuable long-term."
The DMI
The Distributed Market Infrastructure is a blockchain-enabled market infrastructure that digitises:
global order routing
settlement
registry updates for mutual funds.
With the financial services industry constantly seeking to reduce costs and generate smoother and more efficient operations, traditional transactions processing is too slow. It proceeds through a linear value chain of participants, thereby introducing costs and inefficiency as each market participant undertakes its own methods to check, balance and record each transaction.
The DMI uses distributed ledger technology (DLT) to:
address these friction challenges
remove duplications that result from existing trading models.
Calastone looked to DLT to solve these issues by placing its entire network onto a single, secure and accurate infrastructure. Through the DMI, all market participants:
obtain a real-time view of each trade
agree on the data and the outcome
have a single, accurate version of all trades and balances on the chain.
By placing each element of the transaction from the order, transfer and settlement onto a blockchain, there is less opportunity for errors or reconciliation issues at individual register levels. Using this, Calastone clients can leverage the benefits of the DMI through a range of services:
DMI Order Routing enables shared, real-time views of transactions between trading partners
DMI Settlements provides simplified and accelerated settlements and reconciliations
DMI Sub-Register creates a shared, real-time view and history of the trading between partners across the distribution chain.
Collectively these reduce risk, lower the cost of ownership for funds, reduce cash flow exposure and deliver an improved business proposition for participants throughout the value chain.
Key benefits, according to Calastone, of the DMI include:
reduced reconciliations
lower settlement and infrastructure costs
reduced manual processing
register updates
improved client service
faster trading and settlement cycles
the opportunity to introduce new products and services for investors
improved controls:
a single version of the truth
immutable audit trail across whole transaction chain
real time visibility
automated order handling
liquidity management (including being able to know real cash positions for settlements at any moment in time)
accurately estimate expected positions in real time at any time
Enterprise Times: what does this mean
At launch, Calastone claims the DMI immediately solves several key points of friction. Fully automated these become visible because all participants connect to a common infrastructure. A key element is the Sub-Register, a new service, which creates a shared, real-time view and history of registers between trading partners at any point in the distribution chain. It hopes that, through generating greater efficiencies, timeliness and transparency, market participants will be able to provide an improved investor experience.
As a fintech efficiency proposition, much like the use of blockchain in complex supply chains, there is much to attract in the DMI. What is not clear is how Calstone customers will react and how much effort they will need to undertake to realise the claimed benefits. If this is minimal (with the DMI functioning in the background) then there may well be a fast take up. Watching the number of Calstone customers, message throughput and cumulative transaction values may be the best indicators of success. It can also expect stiff competition.
*Calastone calculated the potential cost savings of moving to a distributed and mutualised market infrastructure using data from Deloitte's study "Europe's fund expenses at a crossroads; The benefits of mutualizing the cost of distribution," alongside data from the 2018 Investment Company Fact Book. Calastone's calculation has been applied to mutual fund assets under management for the global funds market, excluding the USA.