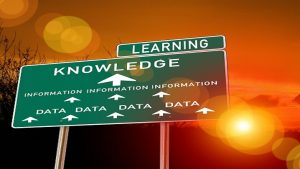 SAP has unveiled a new approach to review the way consumers and enterprises interact with each other – Experience Management (EM).
According to Bill McDermott, CEO at SAP, "Experience is now the organising principle of the global economy. Every CEO I meet is trying to solve the 'experience' gap. The difference between what people expect, versus what they actually receive."
McDermott estimates this is a $1.6 trillion problem. Frustrated consumers will look elsewhere for a better experience.
Looking at the situation within SAP themselves, McDermott noted the gap. Despite owning a rich tapestry of operational data (e.g. HR, CRM, ERP etc) – 'O' data. The company's experience data – 'X' data – the inputs about what customers want, the features that delight or disappoints was disorganised. Worst still, it was non-existent in some areas. This led SAP executives to a simple conclusion. SAP must be the platform that combines X data and O data.
Pioneering Experience Management
SAP had an existing partnership with Qualtrics, a company that pioneered the field of experience management (called XM).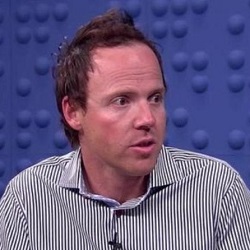 According to Qualtrics co-founder and CEO, Ryan Smith, "Today organisations are disproportionally rewarded, when they deliver a great experience. And absolutely punished when they do not.  Our markets demand better experiences. For the first time in history, experience has become the growth engine for business."
Just three months after completing its acquisition of Qualtrics, SAP has rolled out 10 new offerings that combine experience data (X-data) with operational data (O-data) to measure and improve the four core experiences of business — customer, employee, product and brand. The rollout of this system sets a new standard in enterprise software.
The combination enables organisations to continuously listen to the beliefs, emotions and intentions of customers, employees, suppliers, partners and other stakeholders. These new offerings — four for customer experience (CX), three for employee experience and three in market research — embed X-data directly into an enterprise's applications, such as its CRM, ERP or HCM systems, to drive continuous action and improvement.
Remembering your Xs and Os
"We want everyone to remember their Xs and Os," says McDermott at the company's 30th annual SAPPHIRE NOW conference. "Experience Management (EM) is the new frontier for the world's best-run businesses. I have never seen SAP more fired up to help our customers be a driving force for growth, innovation and optimism."
Ryan Smith, added, "We live in the experience economy. Organisations are either intentionally racing to the top or unknowingly racing to the bottom. The difference between the companies that will win is they understand how X-data and O-data work together to tell the story of what is happening in an organisation, Why it's happening and how to act in real time to deliver breakthrough business results."
New SAP offering
These new SAP offerings provide organisations with an end-to-end XM platform that uses X-data and O-data. As a result, organisations can:
Centralise X-data from customers, employees or any other stakeholder at every meaningful touchpoint on a single, enterprise-wide system. This makes it simple for organisations to listen.
Connect X-data to the operations and processes of their business to understand why things are happening, spot hidden trends and then automatically make recommendations to help correct what doesn't work and magnify what does.
Act, which leads to customers who stay longer, buy more and share with friends; and employees who deliver more, build a positive culture and advocate for their brand.
For customer experience, SAP introduced EM to SAP C/4HANA suite, creating cloud solutions for sales, marketing, commerce and service experience management. This provides an end-to-end customer experience platform in the industry, allowing organisations to listen, understand and act on insights that will drive purchasing decisions and customer loyalty.
For employee experience, SAP has introduced three EM solutions that transform existing HR platforms into enterprise-wide systems of action. Built directly into existing HR systems, the solutions gather experience data from employees throughout the employee lifecycle and empower HR leaders and managers to listen, understand and act on insights that will attract, engage and retain a world-class workforce.
Enterprise Times: What this means for businesses?
With the rise of the internet, smart phones, social media, it is easier for customers, employees, stakeholders to evaluate which companies are providing great experiences, and which companies don't.
Experience Management sounds incredibly simple. However, organisations are complex with different departments containing silos of information. This often make it impossible for businesses to comprehensively manage experience.
The Qualtrics EM approach and solution is refreshingly appealing and interesting. Bill McDermott described Qualtrics as the "elixir for cultural change." That is a highly ambitious label for a company platform to achieve, but definitely something to watch over the next few months and years.