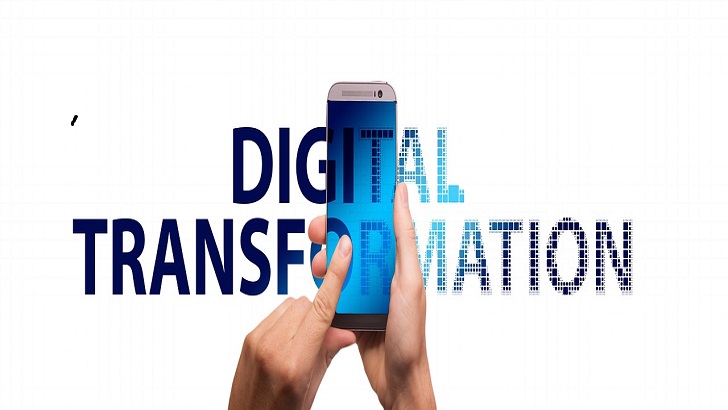 Workday has announced that Equiniti is implementing Workday in the UK as part of a wider transformation project. This is the latest phase in the transformation of its finance and HR functions. Equiniti is implementing both Workday human capital management and Workday finance in the UK, India and Netherlands.
Robert Bloor, group financial controller of technology, administration, processing and payments services, Equiniti recently explained the Equiniti approach to transformation. He said: "For us it is around putting finance at the front, putting finance on the front foot and putting finance in a position where it can influence and drive the way we pull information together, the way we work with the control environments and make it fully integrated into the business and the steps you can take along that journey to achieve it."
The digital transformation of finance started several years ago when Equiniti set up a centralised team in Chennai India. This enabled the organisation to, in the words of Bloor – "establish fewer ways of doing things". While the aim was to unify processes, this is not always possible in large complex organisations.
Why Workday?
The next step having centralised and simplified, to an extent, its processes Equiniti needed to leverage a modern solution. One would complement and assist with driving and support the required changes through the organisation. Bloor commented: "Workday was the obvious choice. One of the things that influenced our decision was the attentiveness and the responsiveness of the vendors we shortlisted. We needed to move quickly, and Workday stood out by a country mile in terms of their confidence in the product, the depth of support, and responsiveness."
In July 2017 it acquired the share registration business of Wells Fargo for $227 million. This would provide the ideal test bed for its first implementation of Workday. The initial project was completed in four months during 2018. Further phases for both HR and Finance systems are now following. While this sounds like a simple implementation for Workday, it is not. Equiniti is a large and complex organisation which Bloor describes as a conglomerate. It has more than 5,000 employees worldwide and provides services to both the public sector and can list 50% of the FTSE 100 and 15% of NYSE as its customers. It offers technology services, administration, processing and payments services across the globe.
Bloor commented: "The service we provide is complex and varied. We move a lot of money around in dividend payments – in the US alone it amounts to billions of dollars a year. We're going through a large change programme to address that and we see Workday as the enabler. Workday will help us to simplify a lot of business processes. It's where we'll capture everything in terms of how we want our business to operate, the structure, the processes, and who should be doing what."
Equiniti is now able to use the Workday business process framework to manage both HR and finance processes across the organisation. Those processes can be updated easily as required through a variety of factors, both organisational and compliance driven. What Workday also provide is a single source of data with an analytics capability that enables business decisions to be made faster, with up to date information from across the organisation.
Enterprise Times: What does this mean
Based in West Sussex, Equiniti is a brand that is a constituent of the FTSE 250 index since its IPO in 2015. This is an important win for Workday in both the UK and US. Equiniti is a complex organisation that Workday is helping to digitally transform. Once the transformation is complete it should provide an interesting case study that others can learn from.
Carolyn Horne, Group Vice President, Northern Europe and South Africa, Workday commented: "Equiniti operates in a demanding market, serving some of the world's largest businesses. Our success in the US shows that for businesses that operate in heavily regulated markets, changing core business systems needn't be costly or time-consuming. Building on that success, we're excited to be helping Equiniti to transform their entire global operating model by removing complexity and unlocking the power of data across every part of their business."