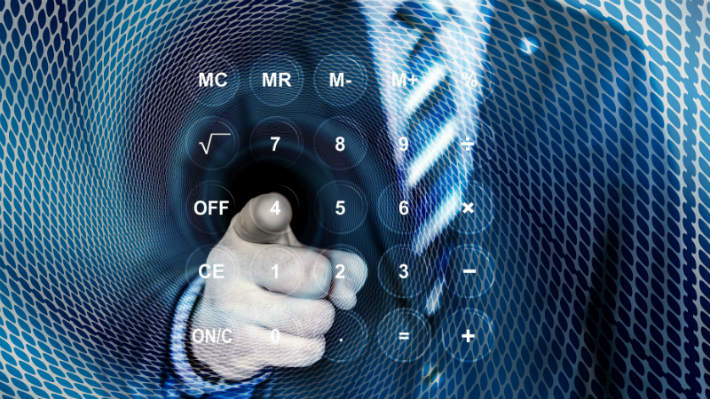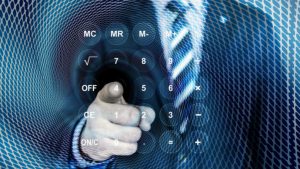 Mavenlink has published its third State of the Services Economy research report. Enterprise Times spoke to Ray Grainger, Mavenlink CEO about the report and its findings. The report was based on a quantitative survey of 311 respondents across several countries of at least Director, VP or C-Suite level. The number of respondents in the 2018 report was higher (more than 500) but the breakdown in geography roughly the same:
UK: 19%
US: 50%
India: 21%
Australia 7%
At first glance the report seemed in line with other research that has been carried out over the last few month. Enterprise Times recently worked on a research report that highlighted similar challenges to those in this report. There were some differences, notably in the priorities that companies are facing. The top three business challenges this year were:
Increasing Revenue 40%
Improving margins 34%
Hiring and retaining employees 29%
Only the last of these was mentioned in the top three last year. Then it was:
Increased Competition 44%
Managing changing customer expectations 37%
Limited access to required skills 31%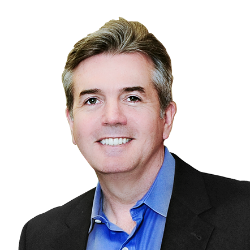 The first of these appears to have proved accurate. Around 70% of organisations experiencing increased competition in the last 12 months. While managing changing customer expectations is no longer a top priority it has not disappeared. 85% see client expectations increasing in 2019 yet again. The focus for those expectations is the familiar speed, quality and cost.
Grainger confirmed that no comparison between the two surveys was done. This is a shame as more trends might have been highlighted. Perhaps Mavenlink will address that in the report next year. ET asked Grainger his view on the report findings, he replied: "There are consistent trends over time. What is really important is that there is a much keener focus on managing the human services supply chain. This idea of applying supply chain principles to the services industry is coming up more and more."
Distributed workforce
Resource management is a key focus for Mavenlink and an important one for its clients, according to Grainger. The top two challenges for project management were:
Managing customer expectations
Getting the right skills on the right project
That last issue Grainger highlighted with a reference to a customer, he added: "We have one of our largest customers who is expanding their use of Mavenlink to tens of thousands of people. Their focus is supply chain orientated – right person, right time, right place, right economics and doing so at a greater rapid speed. The business basis is hundreds of millions of dollars if they can do it."
Getting those resources is obviously increasing in difficulty. In part this is due to the scarcity of resources in certain locations. One solution is to hire more contractors, but this can become expensive. Companies are also looking further afield and using technology to overcome the challenges of a distributed workforce. Grainger highlighted the difficulty of sourcing developers. Mavenlink intends to open an operation in Latin American in the near future to help boost its R&D. While Mavenlink is opening a location, many companies are finding and hiring individuals working in different locations is now possible. Grainger noted: "People are getting more and more and more comfortable with working with colleagues who are not collocated."
The survey backs this up with 55% of respondents seeing the use of distributed workers increase in the next 12 months. Collaboration technology is now available for companies to have a distributed professional services or development function. Mavenlink themselves have regular video conference calls in their development projects with people located in different locations. As Grainger pointed out, the technology available is making people more comfortable working remotely.
The ability for firms to work in a distributed way adds another benefit. That is its attractiveness to millennial's and the next generation in the workforce. The report highlighted three reasons for remote work policies:
Acquire talent regardless of geo-location
Avoid employee commuting time
Retain Millennial/Gen Z talent
When employment fails
Getting the right talent to fulfil roles in projects is becoming increasingly difficult. If firms cannot employ, they need to turn to contractors. The survey found 61% firms use contractors as a competitive advantage. Even if there is a desire, it can be difficult to find them. 44% of respondents find it hard to source even contractors. Grainger believes that developers are the hardest of all. To find them, firms must have a network of contractors to ensure that they are available at the right time. 74% thought this was critical.
Grainger commented: "Today's business environment makes it especially difficult for professional and marketing services organizations to compete and grow profitably. Fulfilling client needs is far more demanding, and operational efficiency expectations weigh heavily on the entire organization. This research highlights the most pressing challenges and greatest opportunities facing services organizations today."
Growing is hard
While growth is hard there is also a ray of light. Grainger commented: "Our customer base is getting smarter at understanding the mechanics of their business, the unit economics the KPIs, the priorities. They are coming in better informed."
While the survey did not pick up on this fact specifically, it did highlight that around half the firms have turned down work over the last 12 months. 67% said this was due to a lack of the right resources. The right technology can help with an understanding of whether a firm has the right balance of skills to meet its pipeline requirements. Resource management is not just about filling and delivering projects, it should also help with forecasting. Looking forward, the survey highlighted three areas that companies expect to improve:
Managing unplanned project changes
Forecasting staffing needs
Gaining visibility into resources across multiple projects
Understanding what business not to compete for, helps improve the margins on other business, freeing up resources that could otherwise be wasted. The survey did highlight four goals that companies hope to achieve growth through:
Win New Clients – 35%
Improve Profitability of Work – 33%
Growth Among Existing Clients – 32%
Expansion into New Markets – 28%
It is a pity that there is not a qualitative element to understand what lay behind these, especially winning new clients. This can have a high cost of sales compared to growth in existing clients. How firms approached this challenge through Martech or CRM would be interesting to understand.
Enterprise Times: What does this mean
The report was carried out by Dynata in conjunction with Mavenlink and provides some useful insights. It delivers six key findings and concludes that technology can help with the distributed workforce of the future. In a sense, that is no surprise. Mavenlink is a PSA technology vendor that enables companies to improve the efficiency of their operational procedures. It has strengthened its resource management functionality over the last few months. Grainger also indicated that further investment, especially supporting the use of contractors, is in the pipeline. While there are few surprises in this report, there is some interesting information that highlights the common challenges and some approaches, especially in the hiring and retention of talent, that are worth reading. Perhaps next year, the analysis will go a level deeper.
The full report can be downloaded here.