Attraqt an onsite search, merchandising and personalisation provider has announced the results of its Image Recognition solution with fashion brand, Forever New. Forever New was processed product image data to automatically recommend visually similar products to shoppers based on their browsing behaviour. The company's new technology potentially transforms how retailers approach their search and product recommendation functions. Forever New is the first Attraqt customer to implement this functionality.
A new innovation in Image Recognition
Attraqt platform combines image recognition solutions with a recommendations engine that harnesses search and merchandising strategies. The image recognition solution incorporates retailer's product data points such as images, price, stock and conversion rates. This innovation has enabled the Forever New eCommerce team to strategically augment the automated system with advanced merchandising strategies. The company say it met the right balance between creating optimal shopper experiences, brand equity and trading goals.
As far as Attraqt is concerned, the platform:
Helps shoppers to consider all the available alternatives to a selected item, that are visually very similar (and therefore fits personal preference).
Enable shoppers to upload an image in order to search for the same or a very similar item, based on its visual characteristics.
Support shoppers to identify and consider other items that would work very well with a specific item that has been selected.
Process vast quantities of image data to free up merchandisers from more manual tasks so they can focus on curating better experiences for shoppers
Forever New
Forever New was founded in Melbourne, Australia in 2006. The brand became one of Australia's fastest growing retailers and now trades in 6 continents with more than 300 retail and concession stores globally.
The fast growth fashion brand has shared results from the pilot that demonstrates high engagement and conversion uplifts. Shoppers who engaged with the site's 'You May Also Like' (Visually Similar) call-to-action generated up to a 135 percent increase in conversion.
The company found that when shoppers were shown visually similar items, the brand tracked a 21% increase in average order value. Furthermore, full price items more likely to be selected over sale items.
According to Forever New Managing Director, Carolyn Mackenzie, "We looked at the purchasing behaviour of our customers. We soon discovered they were often buying similar styles from the same category. Based on this, we sought to provide a more seamless online journey for our customers. Attraqt's Visually Similar technology allowed us to use those insights to automatically recommend similar products. Particularly products where patterns, style, colour, or silhouette coalesce with the product that attracted the customer in the first place."
A tight rope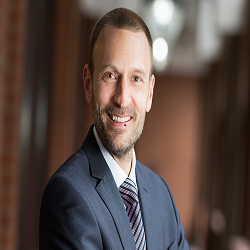 John Raap, Chief Strategy and Partner Officer from Attraqt said, "It's an extremely tight balance for retailers to manage commercial and brand strategies, whilst delivering great shopping experiences. We are investing in technology that uses Artificial Intelligence algorithms to solve this. By automating the processing of image data with a high level of accuracy, we still allow teams control over merchandising and trading strategies."
Alongside Visually Similar, Attraqt has also launched Shop the Look. The tool enables a shopper to identify other items that work well with a specific item that they have selected. Retailers can automatically recommend additional products featured in the main image the shopper chooses. Attraqt's Shop the Look will reduce the manual effort required to recommend items based on stock availability and pricing. A third feature, Visual Search enables a shopper to upload an image to search for the same or a similar item based on its visual characteristics.
Enterprise Times: What this means for retailers?
Online Shoppers have high expectations regarding the quality images, visuals and videos they engage with during their user journey. For retailers, embedding seamless product discovery using image data is a major operational challenge. This is particularly the case, when there are hundreds and thousands of images SKUs to process over the course of the onsite journey.
Potentially, the image recognition solution will help online shoppers who often struggle to choose and/or put outfits together in the same way that retailers and brands do so well. Or alternatively, run out of steam when items are out of stock and abandon searches. Giving visual ideas really helps to inspire customers to go on and make a purchase – or three!