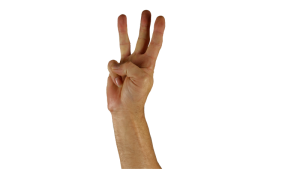 DSI has announced that it was named 2019 NetSuite partner at SuiteWorld 2019. Subsequent to SuiteWorld it also revealed that Hunters Specialties has selected DSI Cloud Inventory to integrate to its NetSuite solution. In a separate announcement it revealed that it has also forged a new partnership with SNS, a leading supply chain consultancy that operates across all five continents.
NetSuite Success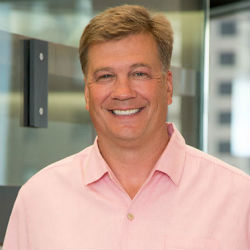 DSI last won a partner of the year award in 2017. Mark Goode, President and CEO, DSI commented: "NetSuite has been a great partner for the past few years and we are honored to receive this award. We've been able to work together with NetSuite to give our customers the powerful results that allow them to optimize their supply chains. Businesses that use NetSuite grow three times faster than the S&P 500 companies, and as a NetSuite user and partner, we have experienced that growth with our customers and within our own business."
It is the DSI Inventory Management for NetSuite, a Build for Oracle NetSuite app, that DSI appears to be the reason for the success. However, it also offers five other apps for NetSuite customers, these are:
NetSuite customer Hunters Specialties selected DSI Cloud Inventory to improve the processes in its warehouse. Hunter Specialities is a leading manufacturer and supplier or hunting accessories with its own brands and others, such as Strut and Wayne Carlton's Calls, making up a catalogue of more than 500 products. As its partner network grew, it needed to replace its Warehouse Management Solution with something better. It selected the DSI solution. Rick Holtz, IT-Director at Hunters Specialties commented: "We look forward to our partnership with DSI. We feel that DSI will bring us the accuracy and efficiency we are looking for in a WMS system."
New partnership with SNS
DSI also announced a new partnership with SNS. SNS are an Infor partner specialising in supply chain solutions. It has offices in Australia, Dubai, France, Ireland and Lebanon and delivers solutions across the globe. Mario Ghosn, General Manager, SNS commented: "Forming this partnership with DSI is a very exciting opportunity for SNS. Strategically it means we're able to support them with our expertise in complex software implementations and simultaneously leverage their knowledge in the digital supply chain for our clients."
The relationship is less likely to replace the Infor partnership, but will enable SNS to offer even stronger solutions to customers. DSI integrates with Infor Lawson which will enable SNS to offer a wider choice to customers.
These are the kinds of partners that DSI needs to have if it wants to hit its ambitions for growth. Mark Goode, President and CEO, DSI commented: "We are excited by our new joint venture with SNS. As DSI continues to grow, we want to build partnerships with companies that align with our goals and we have found that alignment in SNS."
Enterprise Times: What does this mean
DSI has had a good month. It won an award at SuiteWorld, gained a new customer and celebrated a new partnership. One might expect more announcements around NetSuite customers in the near future, especially after a very busy SuiteWorld Expo. What it needs to do is now ensure that the delivery at Hunter Specialities goes smoothly and they become an advocate for the software.
The relationship with SNS also has great potential. As with any consultancy though, forging the relationship and actually winning business across all regions is something else. Many of the SNS consultants will be familiar with the Infor WMS solution. They may not want to lead with DSI. It will be interesting to see how it overcomes that challenge. Also, how many wins SNS delivers to DSI in the coming months? The press release reveals nothing of substance around a go to marketing strategy or whether this deal was customer driven. Without some substance behind the words the partnership is not likely to be fruitful.