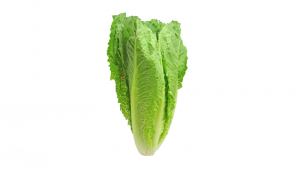 Albertsons, one of the largest food and drug retailers in the US, is to join the blockchain-based IBM Food Trust network to improve how to trace romaine lettuces (a recent cause of E.coli infections) from farm to store shelf. The addition of Albertsons to the Food Trust ecosystem expands blockchain-based food traceability to consumers and the food industry (producers, suppliers and retailers). The intended result should enable greater transparency and collaboration with, ultimately, a safer food supply.
"Blockchain technology has the potential to be transformational for us as we further build differentiation on our fresh brand," said Anuj Dhanda, Chief Information Officer, Albertsons Companies. "Food safety is a very significant step. In addition, the provenance of the products enabled by blockchain — the ability to track every move from the farm to the customer's basket — can be very empowering for our customers."
Albertsons
Albertsons Companies is one of the largest food and drug retailers in the United States. It has both local presence and national scale. Albertsons operates stores across 34 states and the District of Columbia under 20 recognised 'banners' which include:
Albertsons
Safeway
Vons
Jewel-Osco
Shaw's
Acme
Tom Thumb
Randalls
United Supermarkets
and more.
Operating through some 2,300 stores across the U.S., Albertsons plans to pilot Food Trust for tracing bulk romaine lettuce from one of its distribution centers. The objective is to assess a blockchain-based solution which can overcome the obstacles which exist when a need for a traceback, for a product like romaine lettuce, exists.
Once this pilot is in place and working, Albertsons will explore expanding Food Trust involvement to other food categories across its distribution network. In addition, it will evaluate ways to use the technology to highlight the provenance of its extensive Own Brands portfolio.
"Multiple high-profile consumer advisories from the Centers for Disease Control and Prevention and the Food and Drug Administration demonstrate the need to find more efficient ways of tracing products and identifying likely sources of contamination in a timely manner," said Jerry Noland, VP of Food Safety & Quality Assurance, Albertsons Companies. "Consequently, retailers are exploring new technologies to improve the infrastructure that underpins the global food supply chain."
Food Trust
Albertsons joins more than 80 brands using IBM's Food Trust traceability solution. In its initial pilot, Albertsons Companies will trace romaine lettuce – from suppliers to its stores. Beside the food safety aspect, Albertsons seeks greater supply chain efficiency and improved targeted recalls.
The Food Trust blockchain is a system of record which establishes a shared environment for food transactions. All participants collaborate in a secure, transparent way to build trust. In effect, Food Trust enables network members to share digital, distributed and immutable data. With this, stakeholders, across the supply chain, work together to:
trace and authenticate products
optimise supply chain processes.
The solution creates a digital record of transactions or interactions:
from a packaging date
to the temperature at which an item was shipped
to its arrival on a grocery shelf.
The growing number of participants using the technology address a broad range of food system issues. These include:
supply chain efficiency
freshness
waste reduction
sustainability
participants' ability to verify certifications, such as fair trade and organic.
Food Trust hopes to make the food ecosystem more transparent and trustworthy. It is the view of participants that it has the potential to transform broad, nationwide food recalls into efficient, precise eliminations of recalled products. Already, there are more than five million 'digitised' food products on retail shelves. Built on Hyperledger Fabric-based open source technology, the Food Trust solution uses a permissioned blockchain to ensure participants are able to set rules about who can see the data they upload and for how long, as well as maintain control of their specific data (even after it has been uploaded to Food Trust).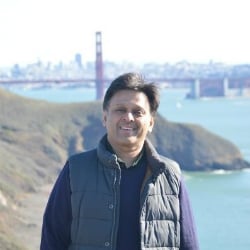 "Establishing IBM Food Trust and opening it to the food ecosystem last year was a major milestone in making blockchain real for business," said Raj Rao, General Manager, IBM Food Trust. "Today, we are focused on ensuring that the solution scales and is accessible to participants across the food ecosystem, such as Albertsons Companies. By bringing more members into the network and enabling them to share greater cross-sections of data in a secured environment, we believe our vision of a transformed food ecosystem using blockchain is closer than ever."
Enterprise Times: what does this mean
Food Trust is one of the larger and more active non-crypto blockchain networks in production today. It is available as a subscription service for food eco-system members to join.
Pro-active involvement in Food Trust matters. A blockchain network is strongest when it includes multiple, diverse members. Together they form an interacting ecosystem where participants across an industry (in this case the food industry) share data, which is why adding Albertsons is significant. With greater influence in numbers, Food Trust members are already recommending or mandating their supply chain partners join the network in order to provide an ever more complete view of the lifecycle of a food product.
By creating a transparent, secured information-sharing platform, consumers should benefit from greater efficiencies. Lower barriers to critical information access should complement these efficiencies, by making the food supply chain safer. That at least is what IBM and Food Trust hope.